I'm writing a post about baby and toddler sleep. It's a follow up to Adventures in Baby Sleep Training.  It should go up later today!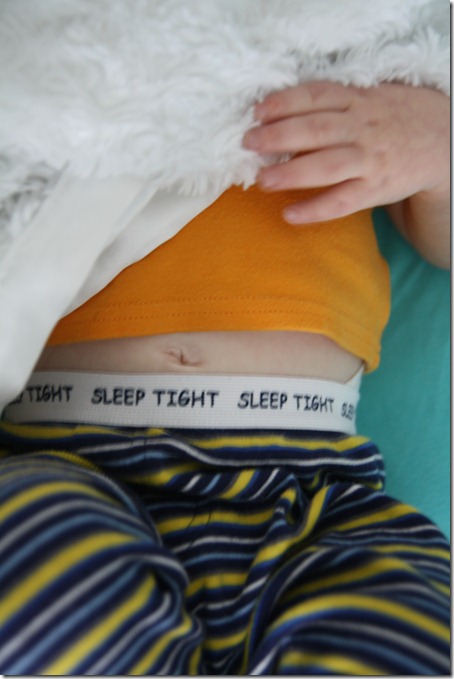 Speaking of sleep, I want to go back to bed because…
It's COLD!   Understatement of the year, right?
I'm sure many of you are even colder, though!  It's 10 degrees here, which is pretty darn cold for North Carolina.  We don't have proper clothes for this type of weather.  At least the doggies have jackets… which they are wearing inside now.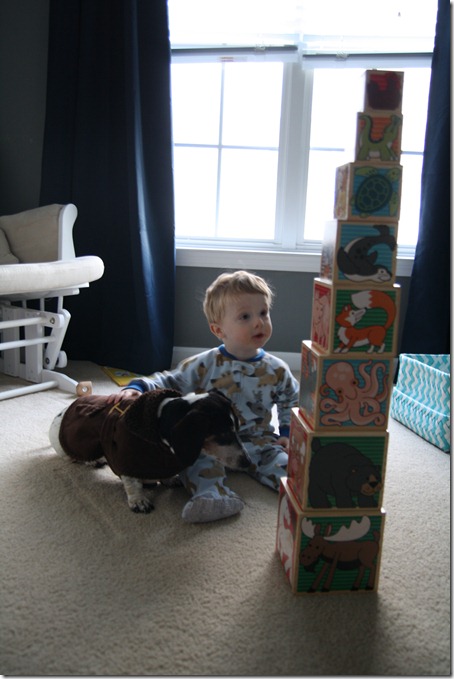 How cute is that picture?  Henry loves Maggie so much.  <3  He loves James, too, but Maggie tolerates anything so she's best buds with rambunctious Henry.  And how awesome are those stacking blocks?  Henry's Nana bought them for him for Christmas and they are a HUGE hit (they're from Melissa and Doug).
Speaking of the holidays… When my friends came over for New Year's Eve, Heather brought a delicious spinach, orange, and toasted macadamia nut salad.  She left a jar of the dressing, and I've been drizzling it on everything ever since!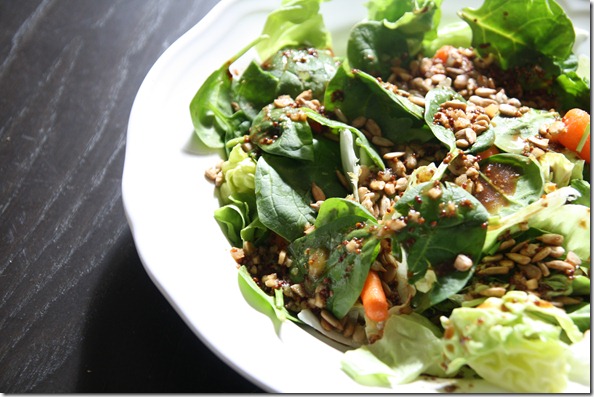 Here's the recipe —> Vegetarian Times.
Oh!  If you want to join our online book club, our book for February is What Alice Forgot.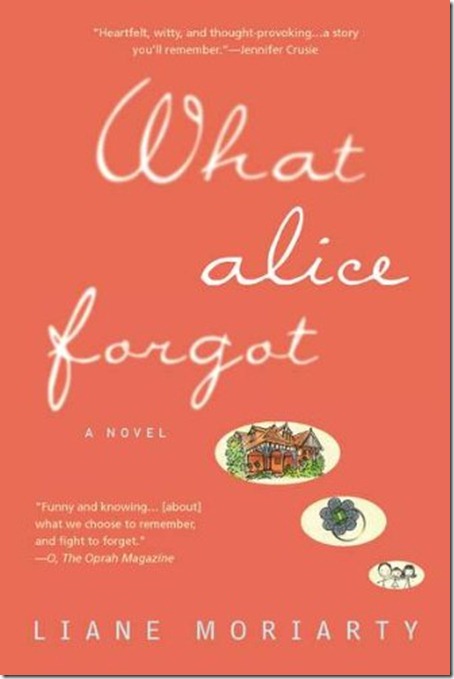 Simply comment on this post that you'd like to join, and I'll send you a link to our private Facebook group.  We start the discussion on February 2.
And last, but certainly not least, I was recently interviewed by Val Groth for her new Podcast series (which is tearing up the iTunes charts).  You can find my Podcast here. 

And if you subscribe to her series, you are automatically entered to win a $500 Amazon gift card… pretty awesome!
Off to brave the cold!  Stay warm. <3 <3 <3  See you later.