I have gone from a shower aficionado to a total bath babe. When we were buying our first home, I didn't even CARE if the master bathroom had a tub (but the Husband really wanted one).  I am so glad that we ended up with a big soaking tub because I am totally addicted to bathing!  It is so relaxing and feels amazing on my sore leg muscles.
But I'm not down for any old bath.  I need scents, bubbles, and soaks. 🙂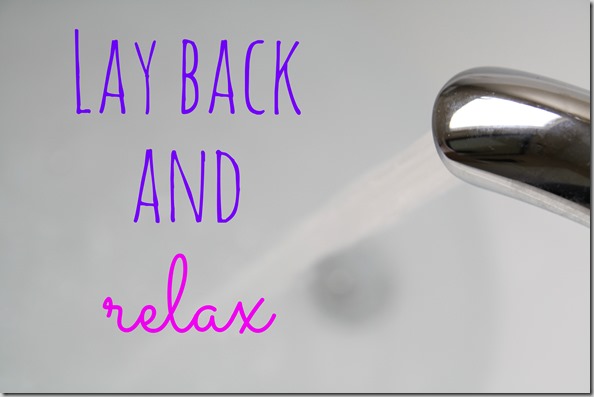 I really love this Epsom salt soak!  Kristien found it at CVS and, unlike many other soaks and salts, it is cheap – around $5.00.  There are a few different scents, but I like this one the best.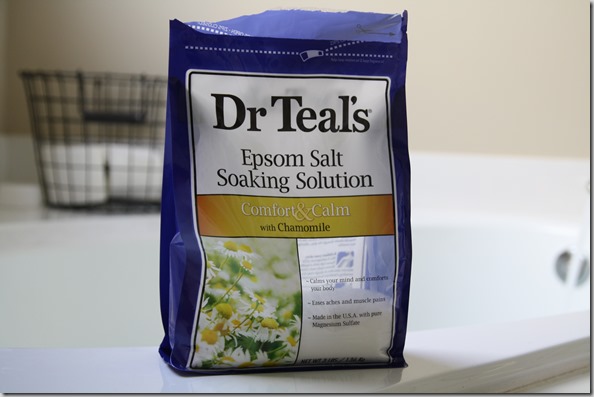 Sometimes, we make our own Epsom salt soaks!
This is my favorite combo:  salt + lavender essential oil.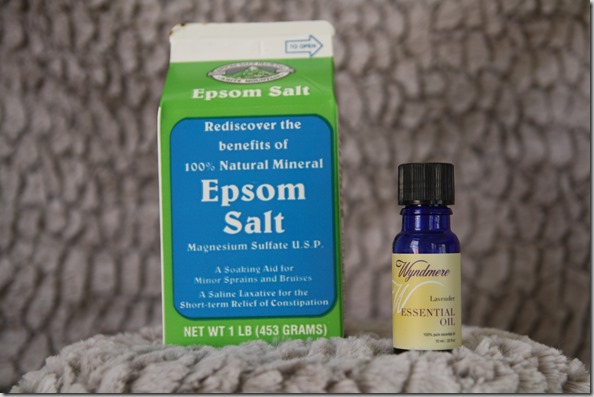 Lavender is well-known for its soothing, stress-relieving abilities and floral, sweet, and fresh notes. It's been used for centuries to promote sleep! Lavender is – by far – my favorite essential oil scent for baths, but there are other relaxing scents, too!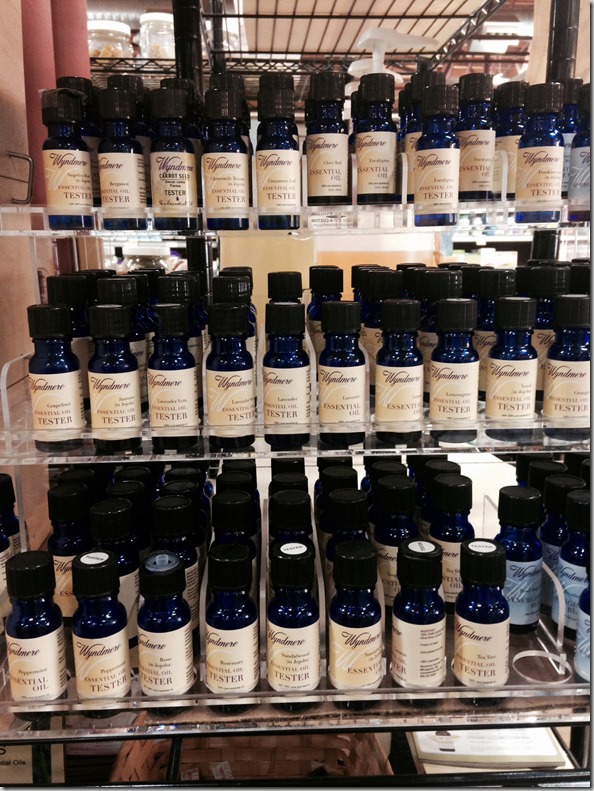 I also like jasmine.  It's warm, exotic, and soothing.  Sandalwood is great (but pricey).  The oil of the sandalwood tree has been used for thousands of years for religious, medicinal, and beauty purposes. It has a rich, earthy smell and is said to promote deep, restful sleep.
If you're making your own salt soak, just add 1/4 – 1/2 cup of Epsom salt and 10 drops of your favorite essential oil.
If you're looking for other ways to use aromatherapy/essential oils in your wind-down and relax routine, try this:
Put a few drops of essential oil directly on your pillow, under the case.
Put several drops of oil into a spray bottle filled with water and spritz your bedroom.
And last, but certainly not least…
This is my favorite bubble bath!  It's a expensive ($10) but totally worth it because a little goes a long way. —>  Everyday Shea Bubble Bath – Lavender.  You can buy it online, but I found it at Whole Foods.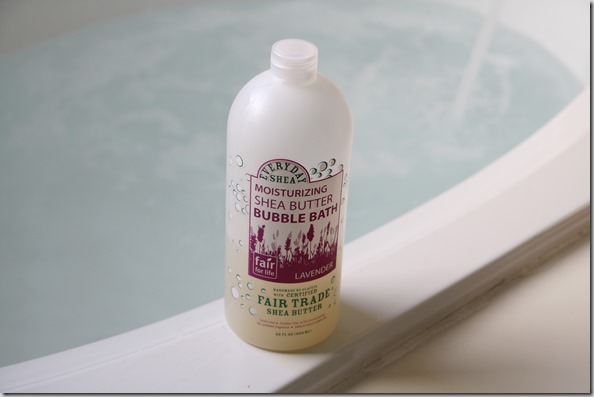 How do you do baths?