Hello from Barbados!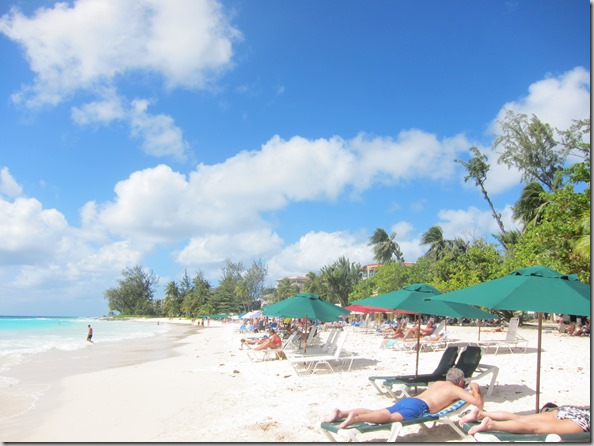 I am currently on the Cabot Celebrity Summit cruise. Each year, Cabot Coop takes about 40 – 50 community-oriented volunteers and treats them to a week-long cruise. Most of the 'Community Celebrities' give so much of their own time and money away that they rarely have a chance to treat themselves. It's really an amazing chance for these inspiring people to relax, connect, and brainstorm new ways to help others. (And YES – if you volunteer in your community in any way, shape, or form, you should totally apply to go on the next cruise!)
I'm on the trip in a hybrid staff/media capacity. I'll be sharing some of the Celebrities stories with you on HTP and Operation Beautiful, and I'm also working with the Celebrities to teach them some new social media tricks. For example, I co-hosted a seminar yesterday on how non-profits can utilize social media to spread awareness, attract volunteers, and fundraise.
It's a *real* treat to be here, not only because the Cabot staff rocks, and the Community Celebrities are so awesome (they really have got my gears turning about new projects and endeavors for Operation Beautiful), but also because – well – I'M ON A FREAKING CRUISE!!! Woo to the hoo.  I have never been on a cruise before, and it's ahhhhh-mazing. We may become one of those families that forgoes regular travel and only cruises from here on out. It's great.
But here's the most wonderful part of all – Cabot let me bring the Husband, Henry, AND my mother-in-law.  I actually managed to keep my MIL's involvement a secret from Kristien until we met up in Puerto Rico – he was SO surprised and happy to see his mom!  We are really enjoying the time together. It's truly been very special for us four, and I feel so grateful for the experience.
Here are some highlights thus far!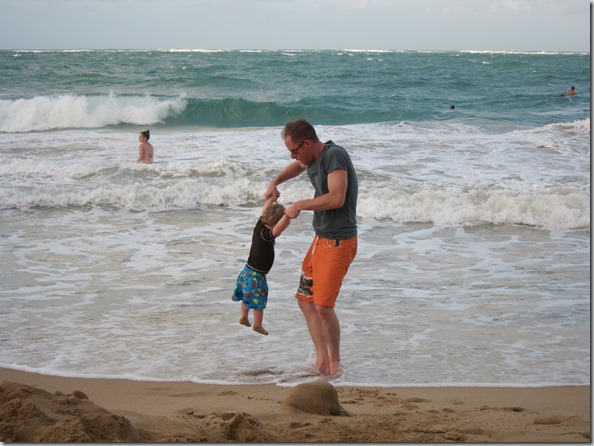 I wish I could take a slice of the warmth and sun and send it to all of you!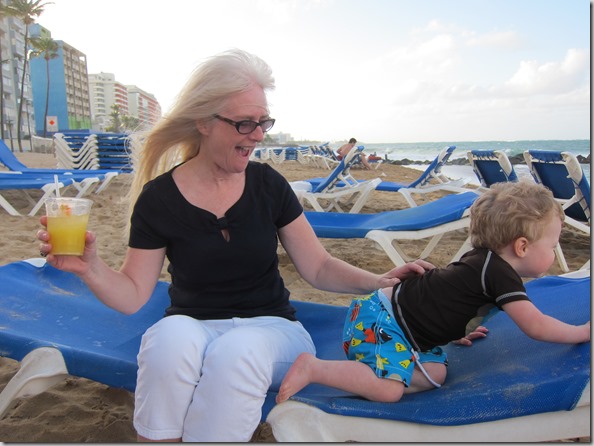 I didn't even tell Henry that Nana was coming because I was terrified he'd spill the beans to the Husband.  He's so good at talking now!  The surprise was nice for Henry, too. He was super excited to see his grandma. <3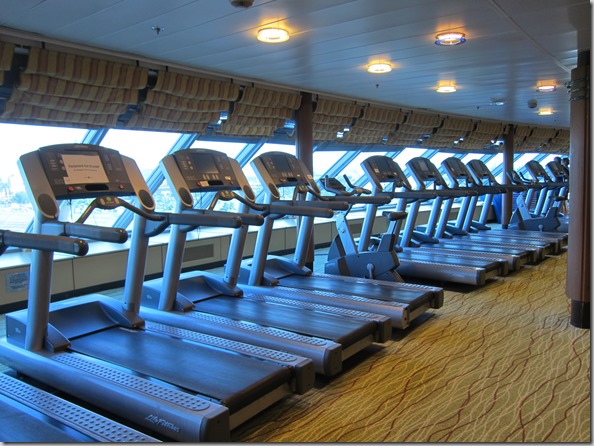 I ran 2.0 miles on the treadmill while the ship was at sea – oh my goodness. So challenging! I rocked back and forth the entire time.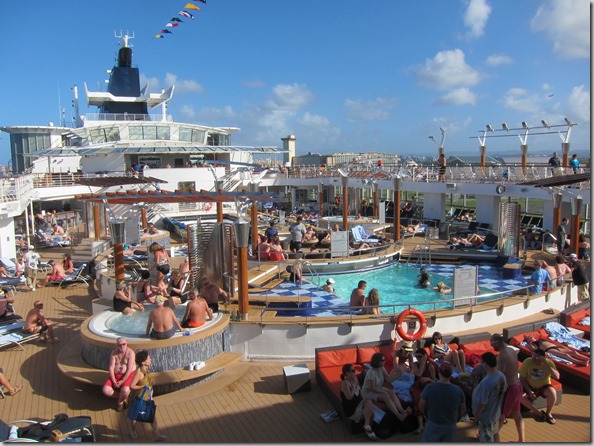 The ship is loaded with fun things to do, but Henry isn't allowed in the pool because of potty training…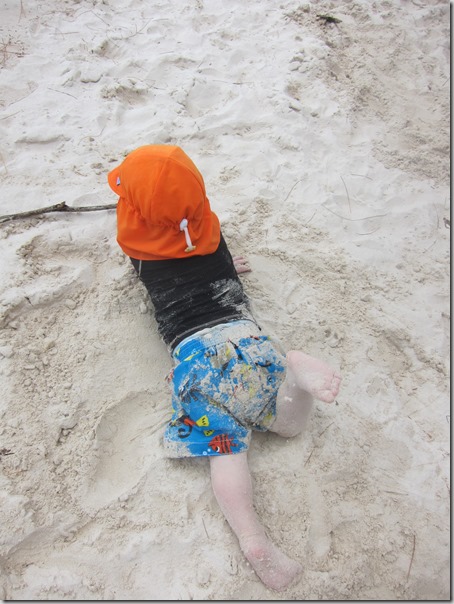 … But that's okay because it turns out he loves the beach!  The few times he's been before, he wasn't a fan, but apparently, he likes the beach when it's in the Caribbean.  Who doesn't, Henry? 🙂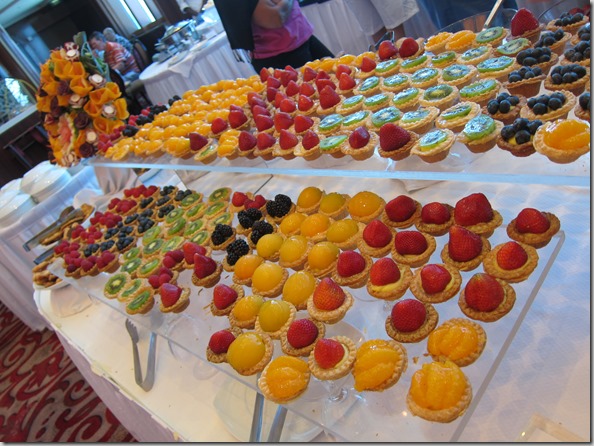 Oh – the food. THE FOOD. So much food. And it's sooooo good.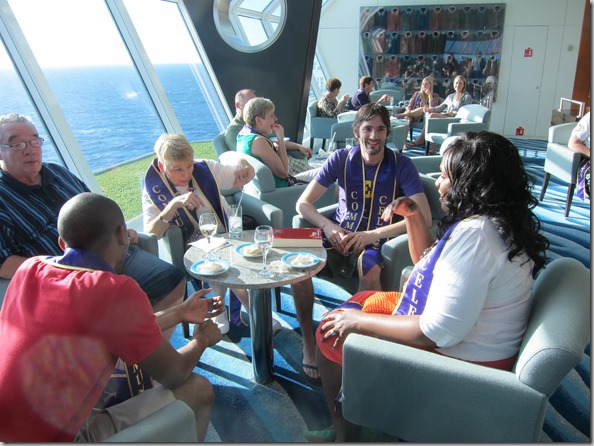 A few of the Celebs chatting it up – they gave everyone wonderful sashes to wear around the ship so the other cruisers can find out about all their inspiring work.  It's a nice conversation starter.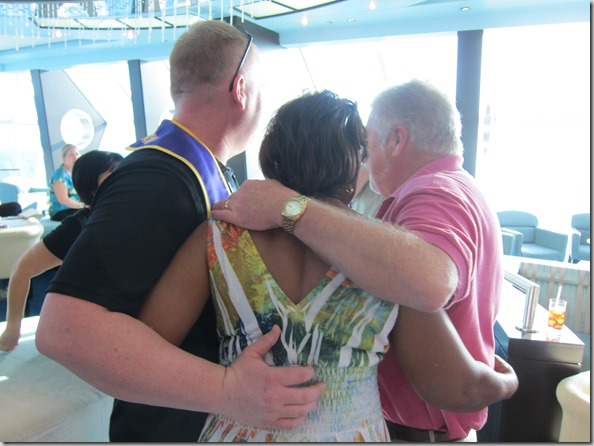 Two of the Community Celebrities huggin' it out with the Cabot CEO, who is a really nice guy.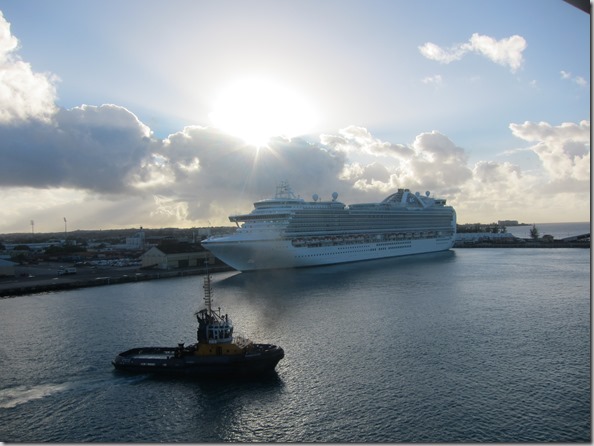 I'm already thinking things like, "I don't want to ever go home!"  I may take up permanent residency on this ship.
Are you a fan of cruises?  Which line or boat is your favorite and why?