Merry belated Christmas and Happy Boxing Day if you celebrate, and/or Happy Thursday if you don't!  I hope you've had a wonderful week.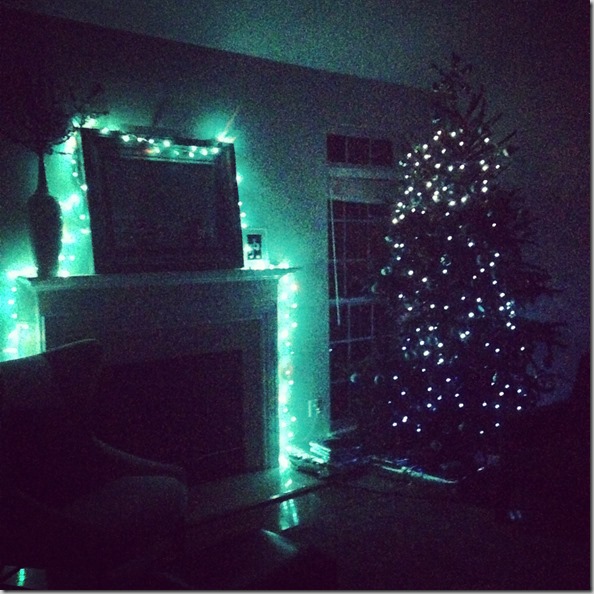 Mostly, we've just been lounging around the house!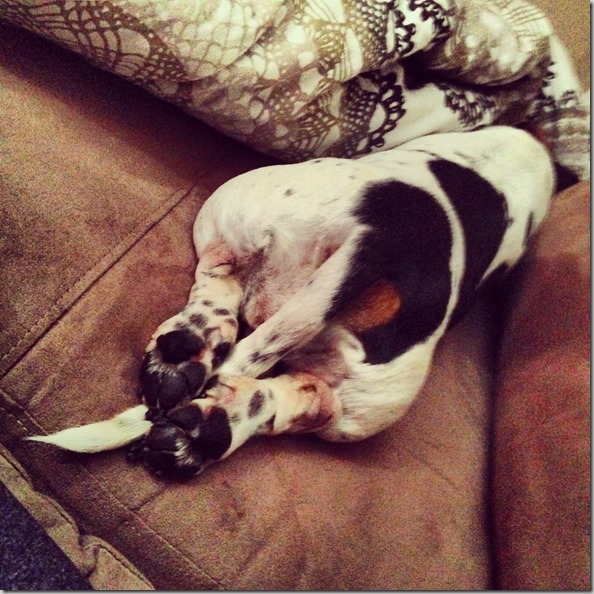 We had a quiet Christmas morning at home. Henry couldn't appreciate presents last year, but he definitely *got it* this year. He was so excited and so overwhelmed by the gifts!  I'm glad we kept our Christmas to a minimum because I think his little head would've exploded if it was a crazed-throwing-off-wrapping-paper kind of thing. In fact, he was so wound up by Christmas that he thoroughly boycotted his nap (which never happens!) and stayed up all day long without throwing a single wobbly (a big accomplishment in toddler land).  All he wanted to do was PLAY!
Here's a few of our favorite presents…
Henry adored his Melissa and Doug Hi Rise Dollhouse from Santa.  Side note: 'Santa' thought that assembling this thing was an absolute nightmare – but it was worth it!  He played with it for two hours straight before we had to peel him away to open something else.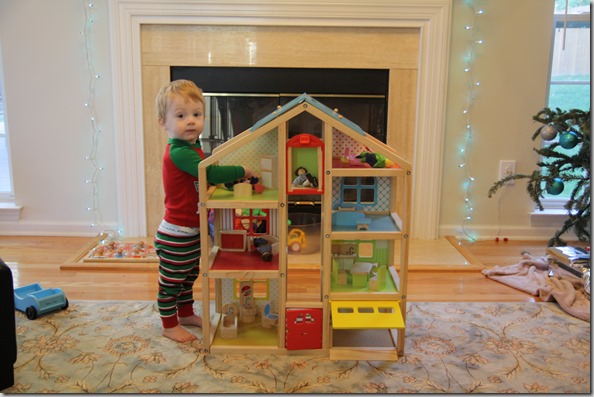 His gift from Mom and Dad were these Jungle Animal figurines and these Farm Animal figurines. These were also a big hit.  They are really BIG (the giraffe is over a foot fall) and super realistic. I haven't been able to pry them out of his hands since.
My mother-in-law gave me a deluxe eye mask.  It's dreamy!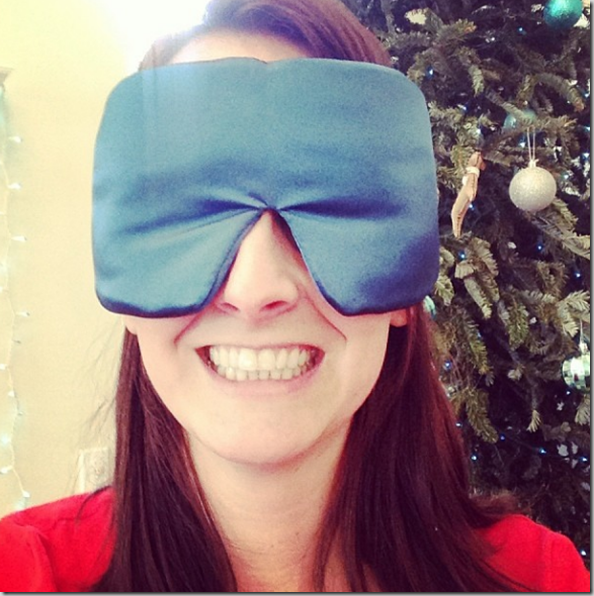 The Husband got me the Hyperbole and a Half book and chocolate.  Score!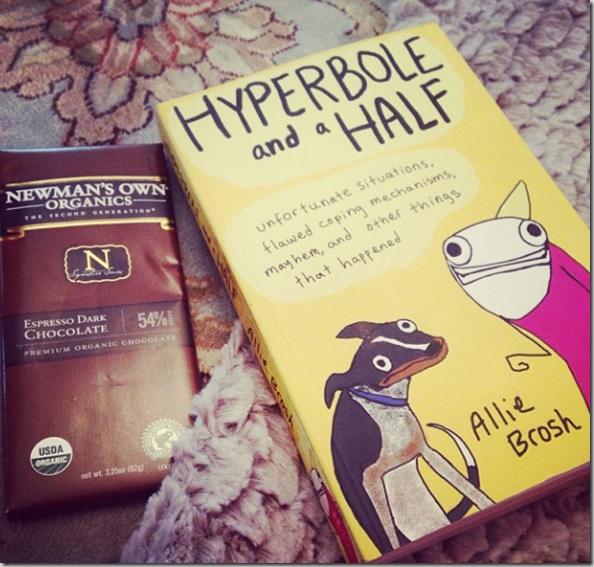 I gave Kristien new sunglasses (we are going on a cruise soon!).  He also got a silk Miami Hurricanes tie, which he was pretty pumped about.
We'll be celebrate Boxing Day with big feast. Kristien's sister Sophie taught him how to make her signature 'English style' roasted potatoes, so I'm going to try to write out the recipe so I can share with you guys (they are so ridiculously delicious).  I hope to go on a run, too.  The training plan has a three mile race pace run on the calendar. It's so cold out… this may be a treadmill run!
Sweet Santa and Scary Santa Winners
I adored this year's Santa contest (here's the Sweet post and here's the Scary post).  We'll definitely do it again next year.  Without further ado, here are the winners…
Jennifer's daughter Elly…
Victoria's Daughter!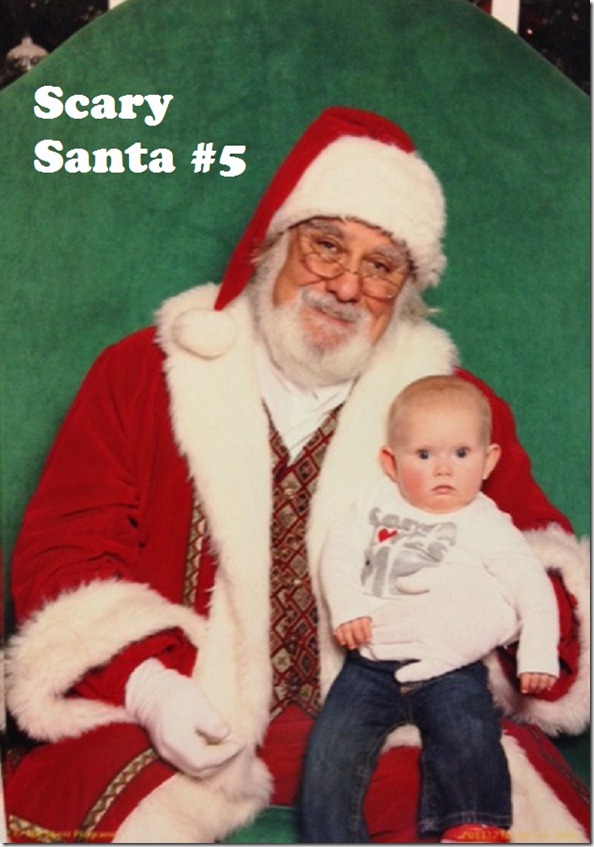 The winners will receive a Headbands of Hope headband.  For every headband purchases, one is donated to a girl suffering with cancer. <3
What was the best/nicest present you gave or received?  Anyone get engaged or announce a baby yesterday? 🙂