Two recipes in one post.  TWO!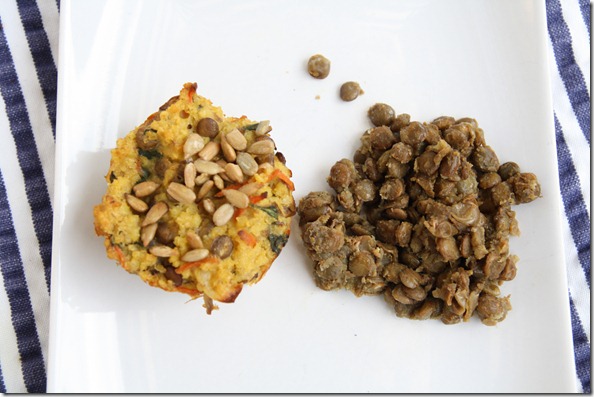 The old blog has been lacking in recipes lately, huh?  You see, I have developed an affinity for potato chips and hummus (the Trader Joe's creamy kind – know what I'm talking about? So good). And by 'affinity,' I mean that I'm regularly eating chips and hummus for lunch.  With a creamy coffee on the side.  Yum.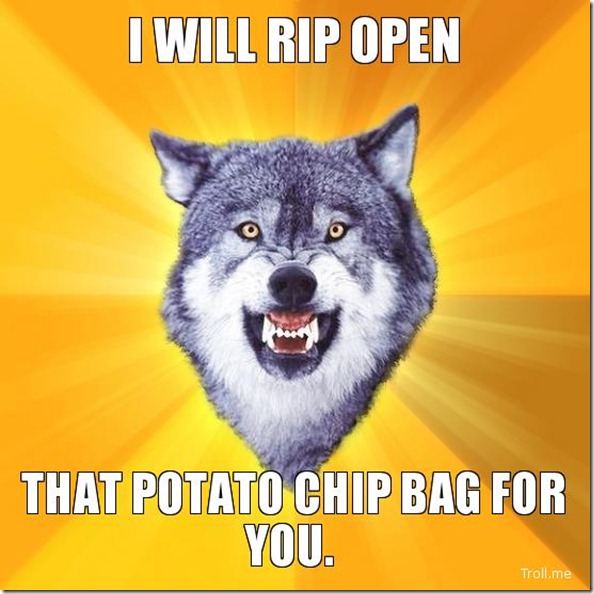 …. But not so healthy.   And does not bode well for healthy recipe development.  While chips and hummus are delicious, easy to 'prepare,' and totally satisfying, eating chips as a meal is not ideal.  Clearly! 

So I've really been trying to cook more and eat healthier.  I feel like I've been saying this on repeat for six months (pretty much since Half Ironman training started!), but once the race (and my giant appetite) was over, the holidays came and then…. Well, you know.  Life gets busy; being a healthy eater requires time and energy and… I've just totally let it slide.  This time around, however, I feel will be different because I'm really focusing my mental energy on how good I feel when I eat well and how physically and mentally sluggish I feel when I don't.   The difference is really tremendous. It's worth the effort.
That all being said, here are two recipes that I recently whipped up and LOVED.  These mini millet loaves are warm, filling, and satisfy my taste buds.  And the lentils are a basic comfort food staple.  Plus, both recipes makes enough for several meals.  Perfection!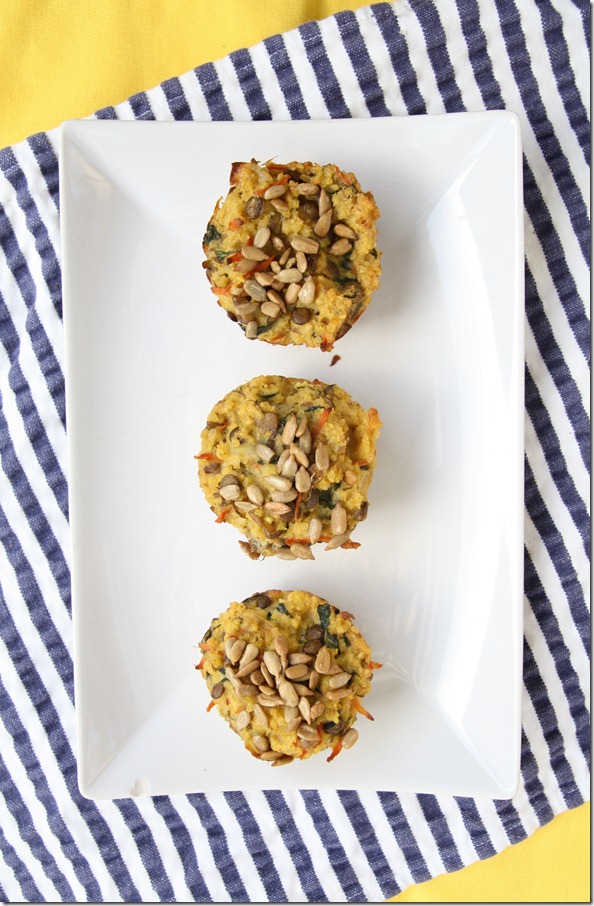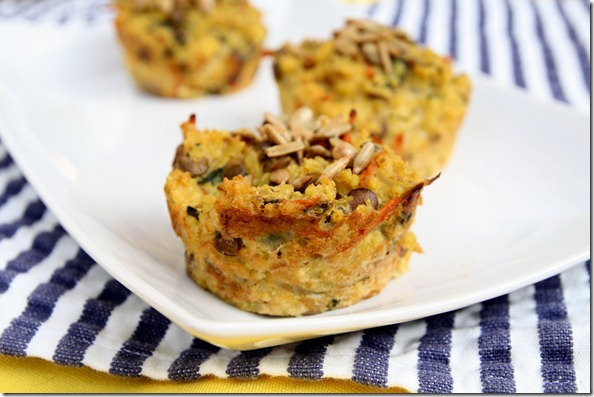 Mini Millet Loaves (makes 10 – 11 loaves)
3 cups cooked millet (about 1 cup dry)
1 cup cooked green lentils (for a recipe, see below)
2 eggs, beaten
1/2 cup milk (I used unsweetened soy milk)
1/2 sweet yellow onion, chopped into 1/4 inch pieces
2 tablespoons olive oil
1 cup shredded carrots
1 cup packed baby spinach, thoroughly chopped
1/3 cup BBQ sauce (I used a yellow brand of sauce, not a red)
Salt to taste
1/4 cup sunflower seeds
Directions:
If you haven't already, cook the millet and green lentils.
Preheat oven to 350 degrees and grease a dozen cupcake tin.
In a large bowl, mix the cooked millet, cooked lentils, beaten eggs, and milk.
In a sauce pan, cook the chopped onion in the oil on medium high for five minutes. Then, add shredded carrots and stir.  Cook for another few minutes.  Add in chopped baby spinach and stir.  Cook for another few minutes.
Add BBQ sauce to the veggies and mix well.  Pour BBQ/veggie mix into the millet and lentil mix.  Add salt to taste. Mix thoroughly.
Spoon into cupcake tins.  Bake for 30 minutes.  Remove and let cool for 5 minutes before serving.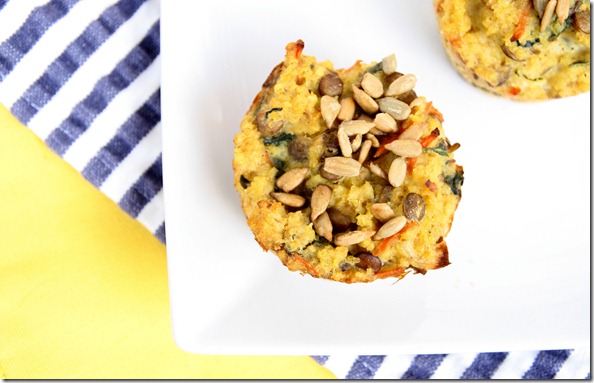 And now for the lentil recipe…
I like making lentils in the slow cooker because I feel like it requires way less 'watching' then on the stovetop.  Also – I love the way it makes my house smell!  (Is that weird?)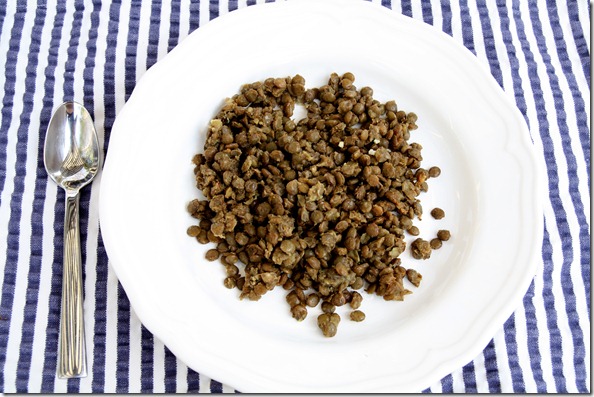 Green Lentils
1.5 cups dried green lentils
1 tablespoon curry powder
2 shallots, thinly sliced
4 cups vegetable broth
Salt to taste
4 tablespoons olive oil
Directions:
Cook lentils, curry powder, shallots, and broth on the slow cooker / CrockPot for 2.5 hours.  Stir halfway through ONLY ONCE and repeat the top as fast as possible!
Add salt and olive oil.  Stir thoroughly.
Serve and enjoy.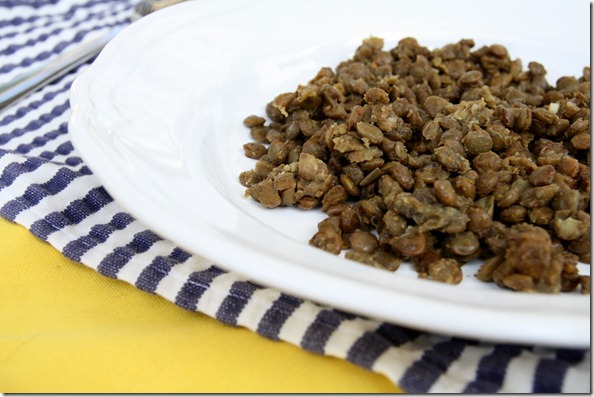 So. There you have it.  Two healthy recipes! I hope you enjoy them as much as we did.  Let's pray that I continue to keep chips and hummus on the side – where they belong!