Just like last year, I'm hosting GymPact Twitter Party to celebrate the New Year. This time around, we're launching a *new* version of the app that will blow you away. Come join us for the Twitter party on New Year's Day at 8 PM EST / 5 PM EST.  We'll be tweeting under the hashtag #PactApp (did I mention there will be prizes?).  Follow us at @CaitlinHTP or @PactApp.
I love life hacks. Don't you? In case you haven't heard of the term, it basically is a tool or technique that makes your life easier, more organized, or more fun.  The Internet is swarming with hacks – some useful, some not.  Here are a few of my favorite hacks – they all really work!
HACK:  PUMP PARTS.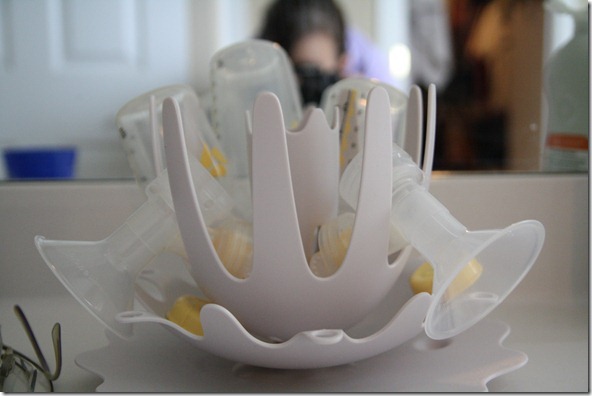 This one is for my exclusive pumpers.  One of the worst parts of pumping breastmilk is you have to wash the pump parts ALL THE TIME.  Right?  So annoying and so time-consuming. Well, here's the hack:  after you're done pumping, you can put all the pump parts in a big Ziploc bag and then toss it in the fridge.  The cold air keeps bacteria from growing on the pump.  You still need to wash the pump once a day, but once a day is way better than five to seven times a day!  (Thanks to the readers who told me this back when I was exclusively pumping… you saved my life!)
HACK: SEASONED OILS.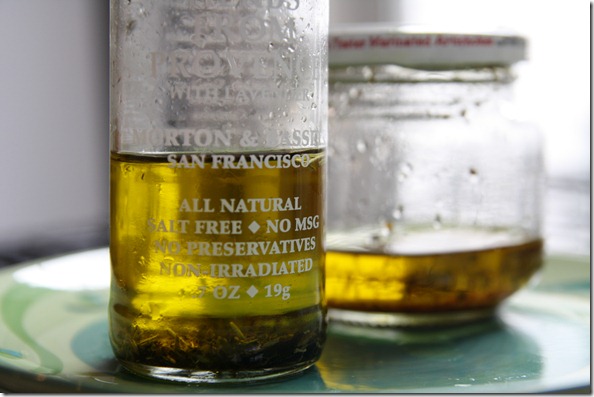 You know those fancy schmancy herb-infused oils?  They cost a million bucks but taste divine.  We recently figured out that you can make your own by combining olive oil and herbs.  We really like oil + rosemary + thyme and oil + dried orange peel + chili powder.
HACK: CLEANER FLOORS.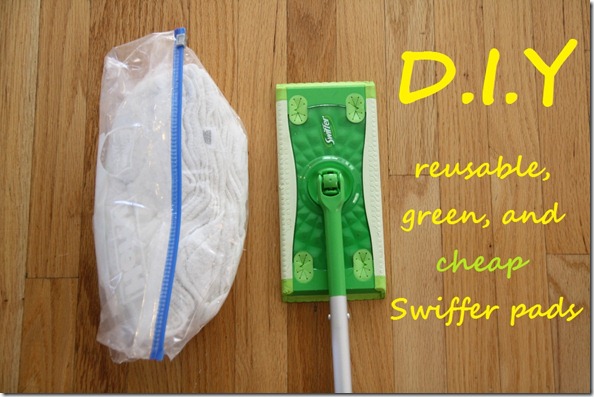 Make your own Swiffer wet pads with vinegar and water. 
HACK: BETTER ICED COFFEE.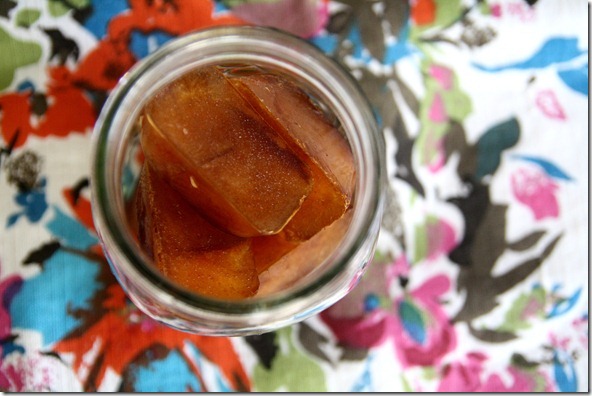 Make iced coffee cubes and never drink crappy watered-down coffee again!
HACK: MONSTER SPRAY.
I originally saw this on Pinterest and think it's the BEST IDEA.  Henry isn't scared of monsters (or ghosts or baddies or anything, really) yet, but when he does, we are definitely making Monster Spray.  Originally created by the Happy Go Lucky blog.
HACK: LOUDER MUSIC.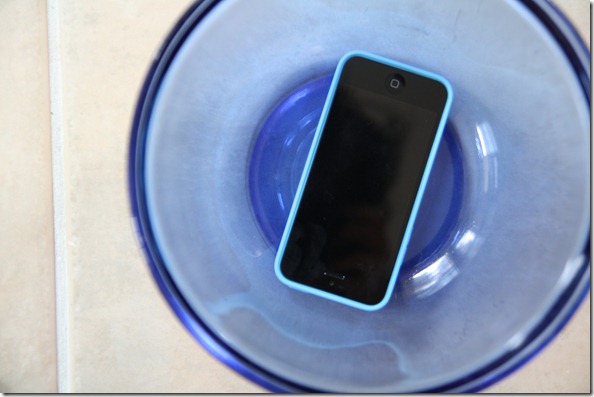 Putting your phone in a bowl will amplify the sound.
HACK: PHOTOGRAPH YOUR FRIDGE.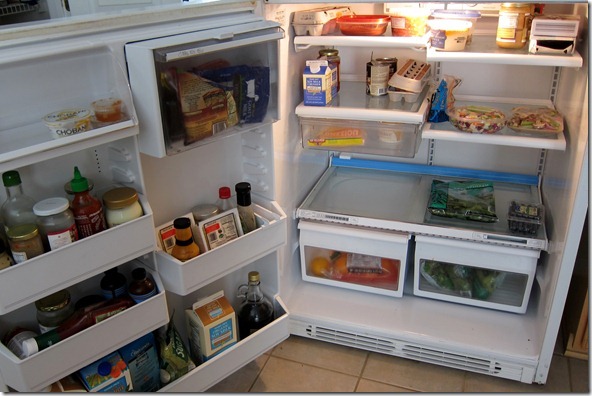 Take a picture of your fridge with your phone immediately before going to the grocery store.  You'll never have to wonder if you're out of milk or not.
In parking garages, I always photograph the sign that describes what level my car is on – super handy.
HACK: iPHONE SHORTCUTS.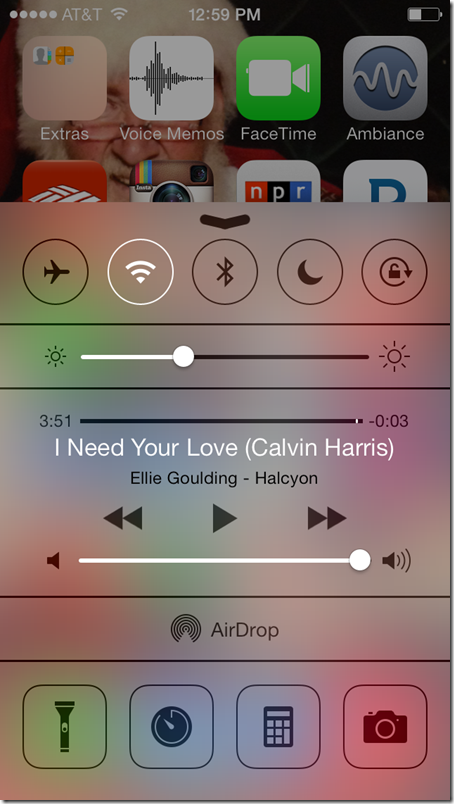 On the new iPhones, you can swipe up to get shortcut access to a ton of useful buttons, like flashlight, alarm, calculator, and camera, as well as lots of other handy shortcuts.
HACK: PRINT YOUR PHOTOS (AUTOMATICALLY).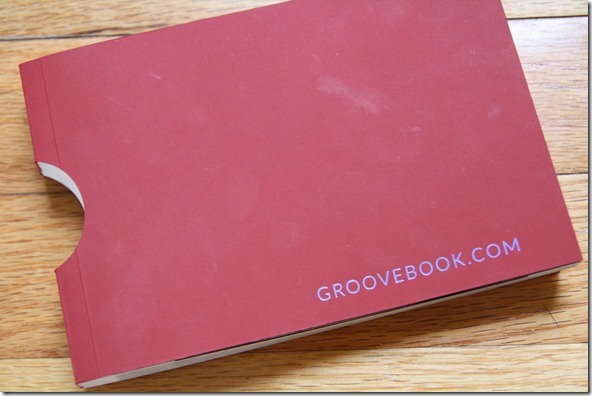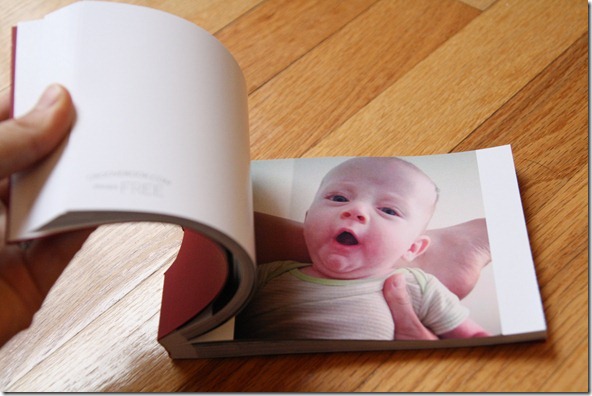 Perhaps this doesn't quality as a true hack – but I have to say, Groovebook was one of the best apps I downloaded this year. For $2.99 (the app is free; you pay for printing and shipping), you get a monthly photo book with 100 of your smartphone photos.  The photos upload directly from your phone – no plugging into the computer – and the book arrives in just a few days. The photos are perforated so you can easily tear them out of the book. I would say that the printing quality is decent but not fabulous.  But hey – I actually get photos off my phone and into my hands, so that's pretty cool.  And $2.99 is CHEAP.  Side note: If you use the promo code TIPPINGGROOVE, you get your first Groovebook FREE! <—That's an affiliate link; thanks for supporting my blog!
HACK: BABY BRUSHES FOR EVERYONE.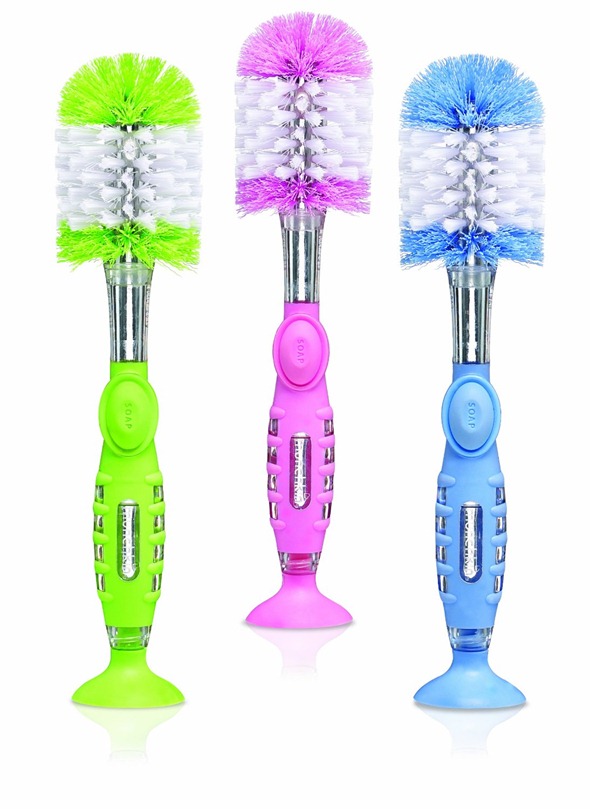 Bottle brushes are absolute best way to clean out yucky smoothie containers!  I almost tossed our brush when we were done with bottles but then I realized that it's truly the ultimate cleaning tool.
HACK: BREATHE DEEPLY.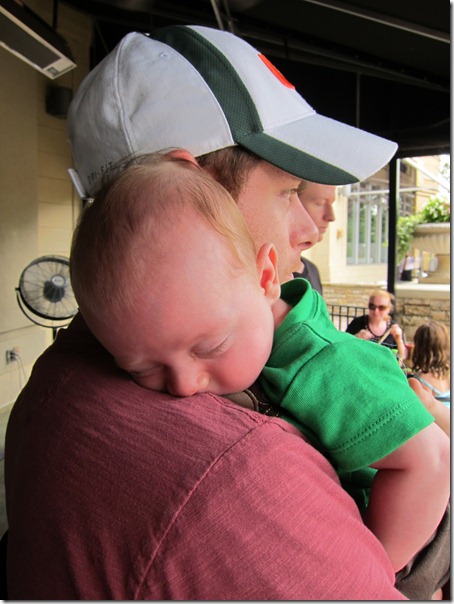 Again, not really a 'hack' but definitely a trick worth trying… Next time you are super stressed out, set the timer on your phone, close your eyes, and breathe deeply for three minutes. You really do feel better afterwards.
HACK: WATER INDOOR PLANTS WITH ICE CUBES.
Put a few ice cubes on the dirt instead of pouring water into the pot.  The water melts slowly, allowing the plant to thoroughly absorb it all.
What's your favorite life hack?