On the Friday before the Half Ironman, I attended a pre-race clinic put on by a local triathlon coach.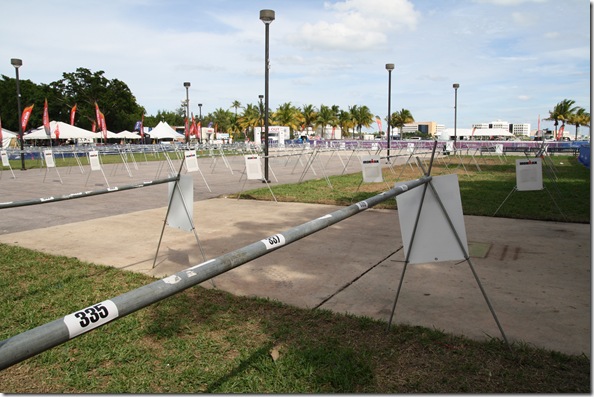 I figured that I could use all the help that I could get!  At the beginning of the meeting, he said that he hoped we each took away one triathlon "gem" from his talk.  He went over the course, transition tips, and basic nutrition. A lot of it was information that Coach Marni had already taught me or I'd learned from my previous race experience, but he was right – I did walk away with one very priceless gem!
What was my gem?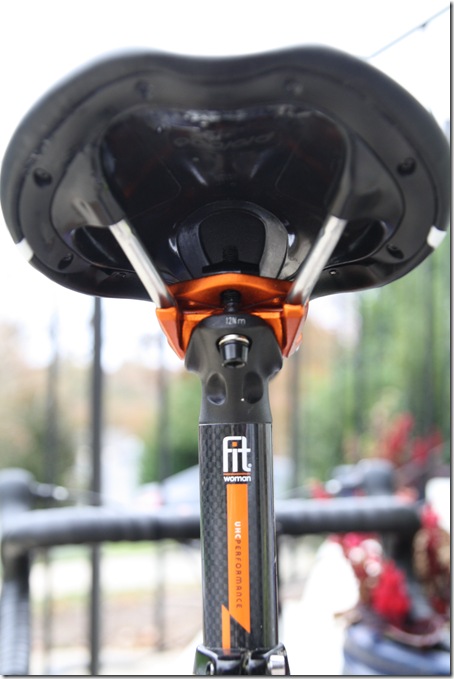 The tri coach recommended that we put a big glob of Vaseline under the back of our bike seat. If we began to chafe or develop saddle sores during the ride, we could simply reach back, grab some Vaseline, and smear it all over the troublesome spot.  Awesome, right?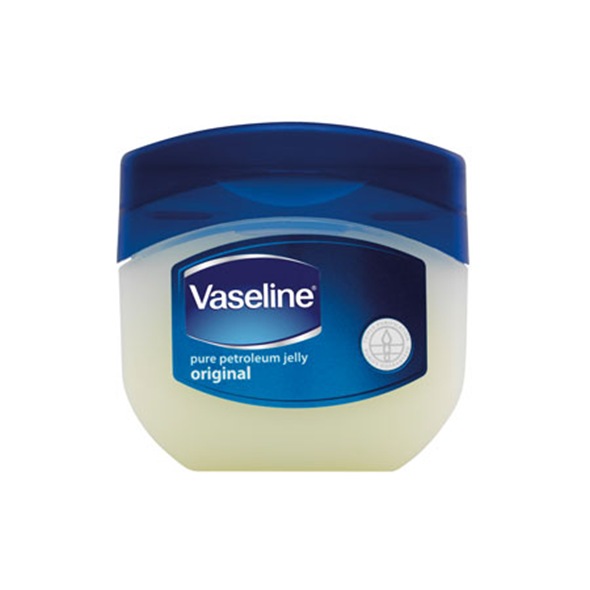 After the talk, I went directly to the store and bought Vaseline.  I LOVED having easy access to Vaseline during the bike ride.  I used a lot of gunk on my upper body because my sports bra straps were beginning to chafe.  It stayed under my bike seat for the entire 56 miles!  And after the race, the Vaseline easily wiped away.
I wish I could say that I escaped the entire race chafe-free.  Although I lubed up with Vaseline before the swim, I managed to chafe on my inside right arm.  I guess my swim stroke combined with the salt did me in.
Thankfully – I had a creative solution.  I knew I really needed to put a barrier between the chafe and my body or I'd never make it through the race.  I had a Bondi Band (a thick headband) in my run gear bag, and I wrapped it around  my upper arm during the first transition. It stayed there for the next 6+ hours and my chafe never got worse.  Thank God!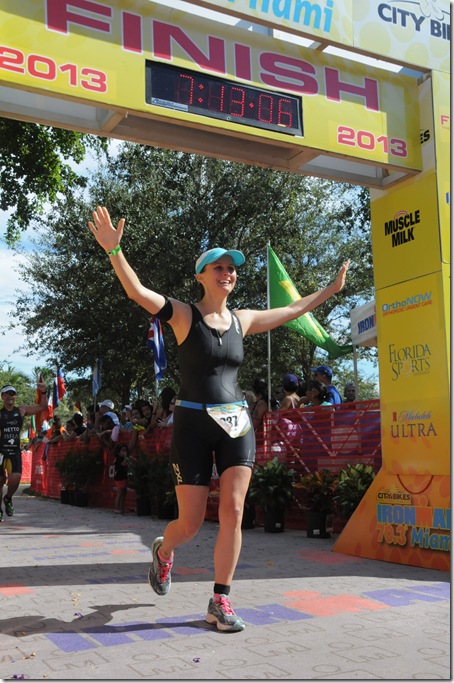 The picture above is my official race finish photo.  The race photographers were awesome, and it was so hard to choose a picture to order and print.  I decided that I really wanted a finish line picture, so that's the one I selected!  I'm going to get it framed and hang it up in my closet next to  my race medals.  
I was very tempted to buy my heel click picture…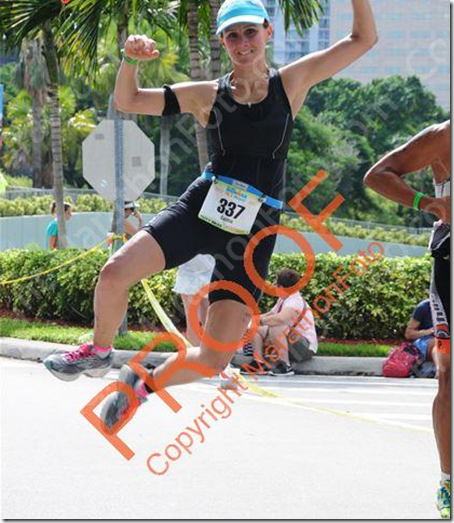 Hahahah.  Good air, right?  I seriously considered doing my trademark heel click as I crossed the finish line, but if I had busted on my ass in front of all those people at the end of the race… 🙂