As mentioned, the eat-a-salad-a-day thing is going very well.  I like this challenge because it's totally realistic and attainable (gotta eat something; might as well be green) and it's yummy.  What I do NOT like about salads is there can be a lot of prep work involved.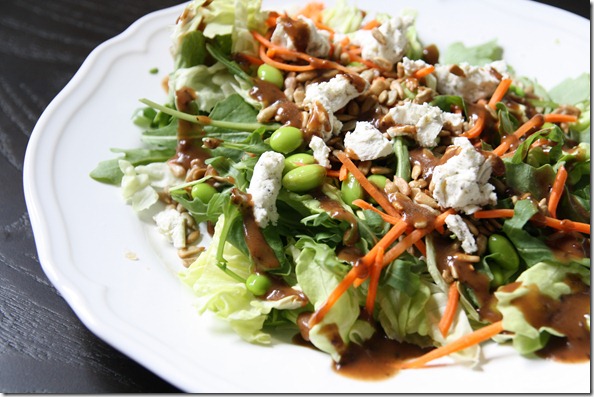 Fortunately, I live near a Trader Joe's.  Man, I don't know what I would do without a TJs in my life.  I love how they sell so many healthy convenience foods and the pre-cut produce doesn't cost a million dollars.
My salads are full of:
Greens – I like spinach and arugula, but arugula is a little intense so I usually cut it with a blander lettuce, like bib or romaine.  Pre-washed in the bags? Yes, please.
Shredded carrots.
Steamed, out-of-the-pod edamame
Nuts
Cucumbers (I don't bother to peel 'em)
Cold grilled veggies, leftover from the previous night's dinner
Pea sprouts or alfalfa sprouts
Beans, rinsed but otherwise straight from the can
Cheese
Goat cheese is my favorite salad cheese.  As Henry says…
Yay Cheese!  I am so thankful – and I'm sure Henry would be grateful, too, if he understood – that Henry can eat cheese.  (He reacted to dairy in my breastmilk so I had to cut it out when we were pumping.)  We introduced it around 1 year and he was fine.  WAHOO.  Cheese is his #1 favorite food, next to oranges.  Yay cheese, indeed.
Worth Reading…
The comments on yesterday's post about carving out time for exercise WITHOUT feeling guilty.  There are so many good suggestions in the comments section.  Thanks to everyone who weighed in.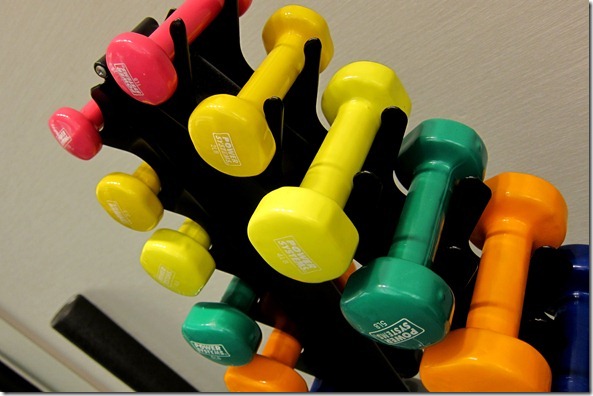 My favorite quote was from Mandy, who said, "If exercise is not a priority when it's tough, it's not going to be a priority when it's easy, either."
Book Club
If you are interested in joining the book club, be sure to check out the end of this post.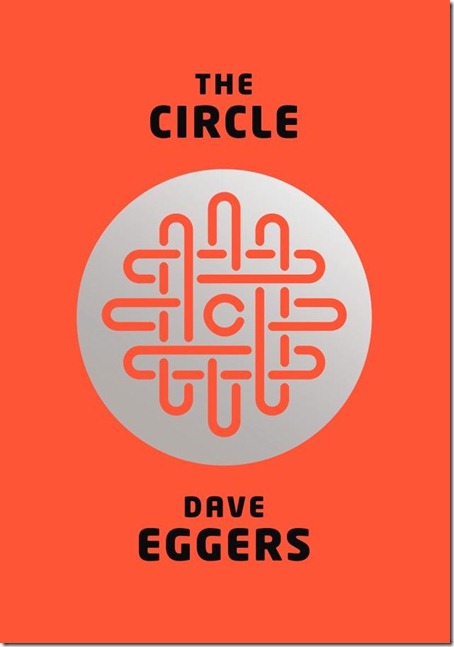 If you said you wanted to join, but you haven't gotten an invite to the Facebook group yet, comment again on this post and I'll resend.
For a Laugh…
The Oatmeal has a really funny comic on running long distances.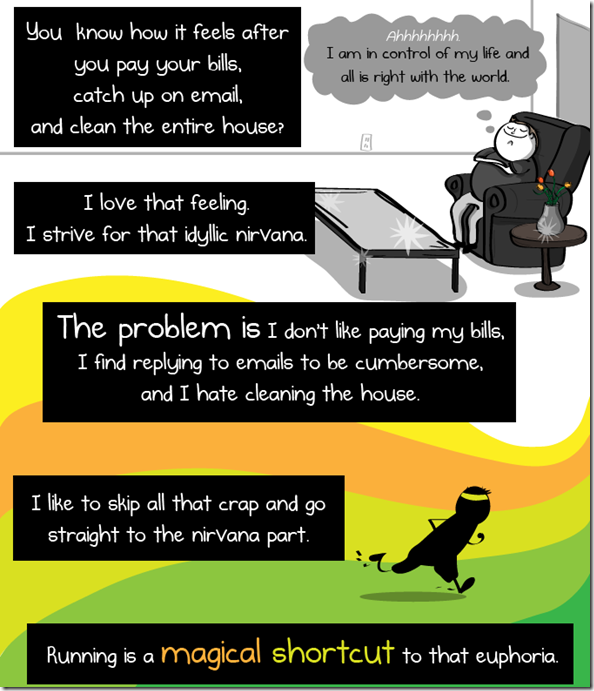 Here's the entire comic.  Enjoy!