Laura asked, "I was wondering if you could possibly give me some advice about exercising. I'm struggling at the moment in finding a balance with work and my personal life. I often get very stressed and find it difficult to switch off. In 2011, got into running (inspired by your blog!) and did two 10K races. I felt really good. However then I got a promotion, which was of course great, but I suddenly found I had less time. Whenever I do have free time, I feel really guilty about exercising. I always feel that there is more I could do at work (there is always more I could do) and that exercising is self-indulgent when I could be fulfilling my other responsibilities better. However, I hate sitting down most of the day. Also, one of my colleagues has started to run a lot recently and he said that he felt so much less stressed now he felt fitter. So I wondered if you could give some advice on how to find the time when busy, but perhaps particularly, how do you make it a priority when there are so many other things that are priorities as well?!?"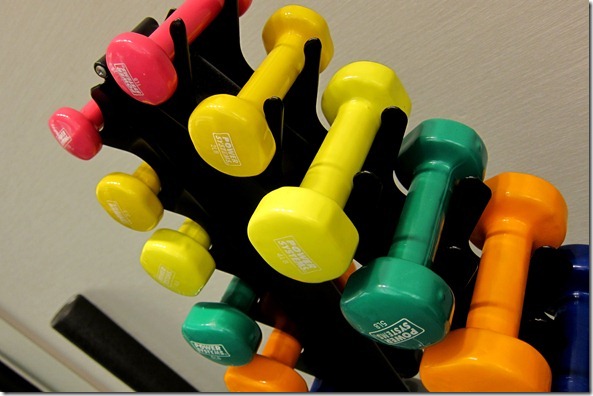 This is a great question!  I'm going to weigh in with my thoughts on making fitness a priority, but (and this is a big BUT), I don't think I'm 100% qualified to completely answer this question.  Yes, I work part-time and I'm a stay-at-home mom (which is awesome but isn't exactly a cake walk, either).  And of course I've worked full-time before.  But it's not like I was or am working 50 hours in an office (at least not in the last five years).  There is a BIG difference with working from home/creating your own schedule and working in an office environment.  There are loads of women out there who are eons busier than I am and still manage to work out.  I bet some of you reading this fall into that category.

So, that being said, I would REALLY love for readers to weigh in; this way, we'll be able to give Laura lots of great suggestions.
Some of my ideas for Laura…
#1 – Never feel guilty for taking care of yourself.  Easier said than done, I know. But you have to think about short-term costs v. long-term benefits.  EVERYTHING and EVERYONE in your life will suffer if you don't take care of yourself.  Your job, your kids, your relationships.  I take note of how much more balanced and happier I feel after workouts.  It's crazy how I can feel like a colossal ball of stress prior to a run and be a happy-go-lucky gal after four miles.
#2 – Stop thinking of exercise as optional.  It's fine to take a few days or a week off every now and then (of course!), but I try to remind myself that exercise is not optional.  It helps make you stronger, happier, and healthier – all of which are important for excelling at work or at home.  To me, exercise is like brushing my teeth.  I have to do it!
#3 – If possible, multitask.  That all being said, there are only so many hours in the day.  And even if exercise is a non-negotiable, it still never comes first on the list of priorities – personally, exercise comes after family, work, and sleep.  So that's why I suggest multitasking. Maybe Laura can read documents while she peddles on the stationary bike.  Maybe she can brainstorm ideas for the next meeting while she walks on the treadmill.   She could even buy a DeskCycle Exercise Bike! <— I want.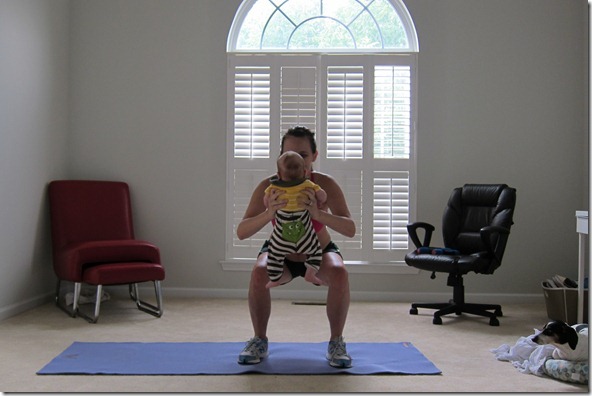 Back in the day… Doing squats with my cute little Henry weight.

#4 – Look for wasted time.  I think a lot of us talk about how busy we are but then spend two hours in front of the TV every night (guilty as charged).  It's not that there's inherently wrong with TV zoning… everyone needs to unwind.  But maybe that's not the wisest use of your time, especially if you're struggling to fit in exercise.  Again, this is when an indoor bike or treadmill works wonders.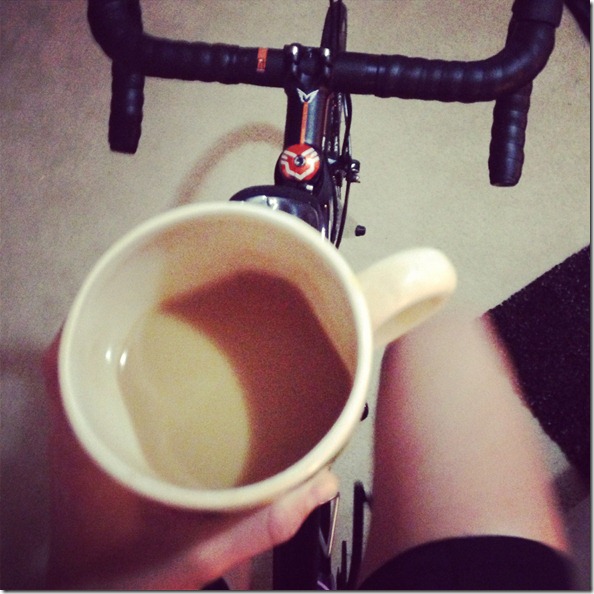 #5 – Join a gym close to work.  When I did work in an office, I joined a gym next door even though I lived 30 minutes away.  It was GREAT because I could pop over before or after work – sometimes, I even managed to go on my lunch break (which I realize may be harder for some people as some companies really frown on leaving for lunch).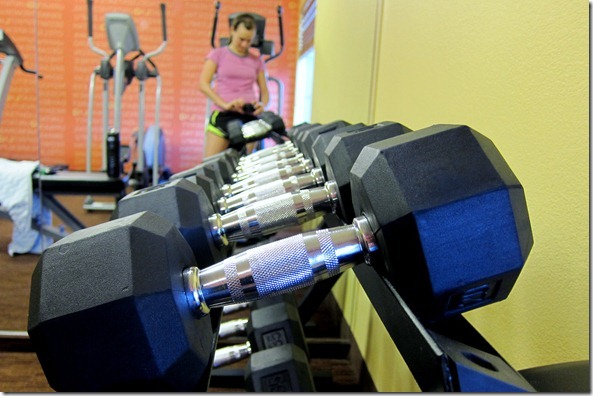 How do you make fitness a priority?  Do you feel guilty taking time away from work or family to exercise?