I feel like we've done nothing but run around all weekend.  Both literally and figuratively!  We've had a lot of fun family activities, and in between, I did 4.0 miles on Saturday and 5.0 this morning.  That's the furthest that I've ran over the course of two days since my Half Ironman.  I ran on Saturday without the jogging stroller, and today, I ran in my old neighborhood with BFF Nicole, both of which definitely helped matters.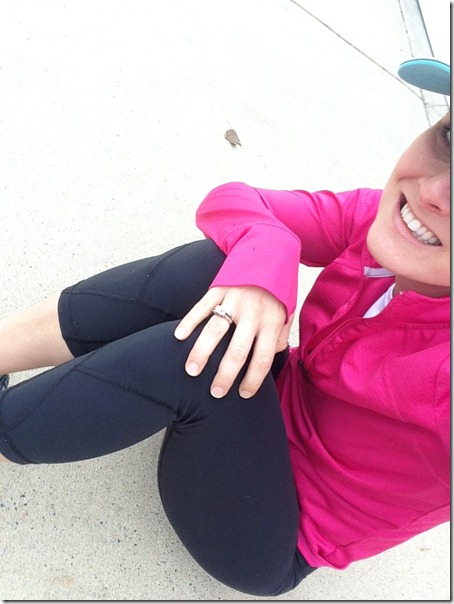 Holy winter running! It was freezing.  Today, I ended up wearing gloves and ear muffs and my New Balance Wind Blocker (<—review), which is my heaviest piece of winter running gear… and I didn't even overheat.   I'm sure the Northerner runners out there are thinking, "Winter?! Hah! Right now I am trudging through a foot of snow."  You are beasts.  I, however, am weak-weak-weak when it comes to the cold – and it was in the 30s, which I think we can all agree is cold, right?  I think once you hit the 30s, it is *officially* chilly.
The only thing that keeps me running through our winter is that, although its harder to get started and the first few miles feel extra rough, the rest of the run is always glorious thanks to the chiller temps.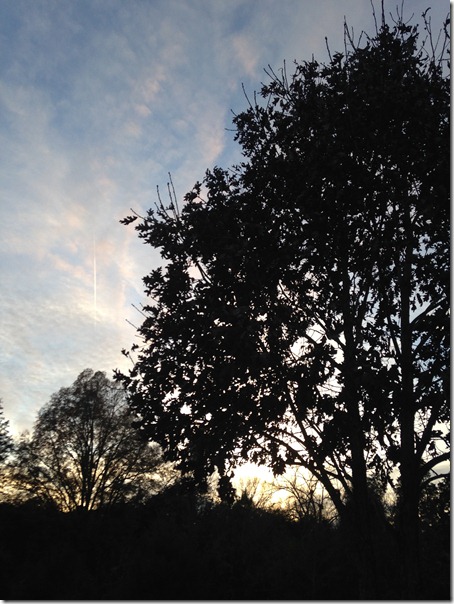 Some random eats…
We started juicing again.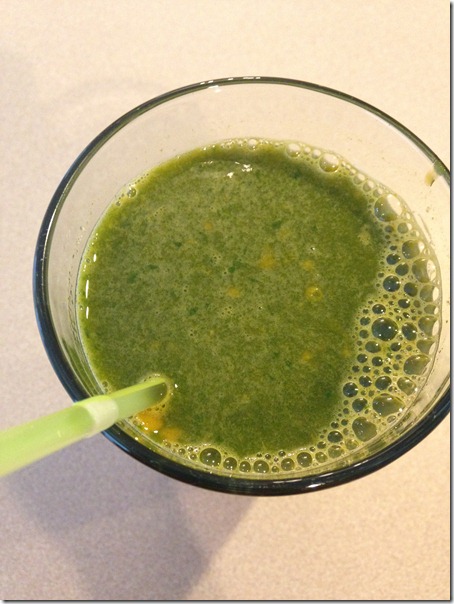 The one we made today was a 'kitchen sink' kind of juice. I just threw everything we had in the fridge in.  Cucumbers, carrots, clementines, celery, green apples, ginger.
And I got this bangin' takeout salad.  Honey mustard dressing, spinach, red onion, carrots, sprouts, sunflower seeds, golden raisins, and lot of goat cheese.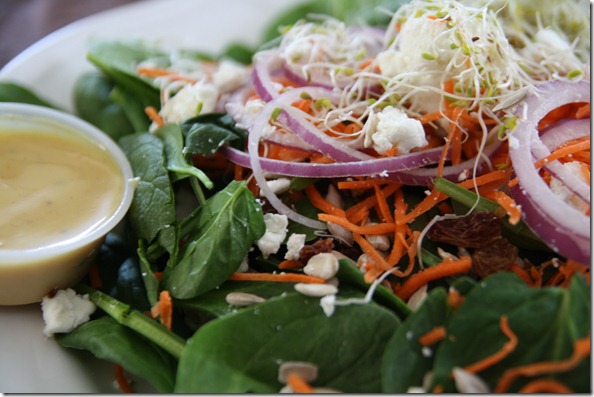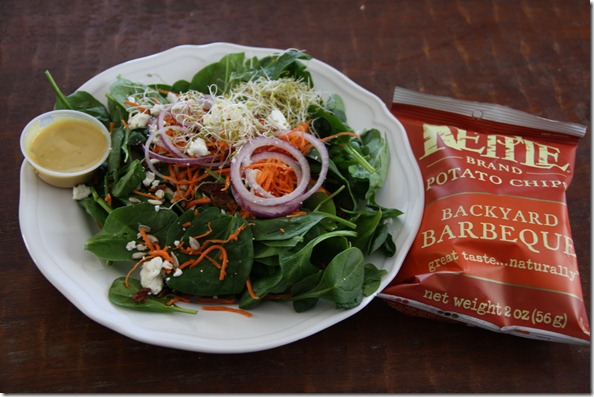 BBQ chips because, well, obviously.
Gotta go.

  Things to do!  Floors to clean!   Movies to see (The Hunger Games – wahoo!)!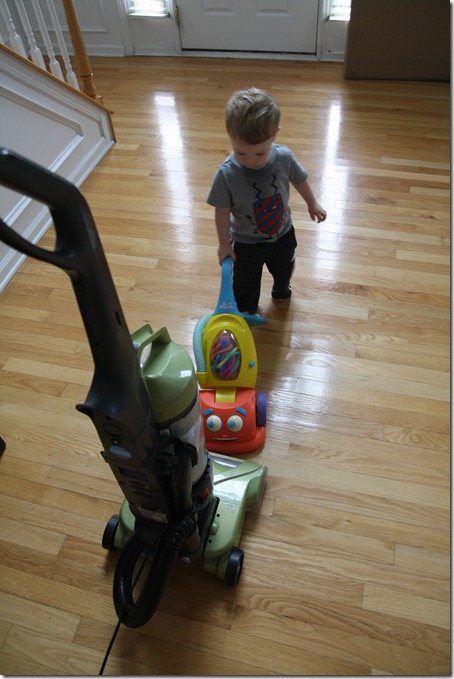 Enjoy your Sunday!
What qualifies as 'cold' to you?