I only have two Half Ironman-related posts left – a review of working with a tri coach and this post!  Coach Marni's review was going to go up yesterday; I wrote the entire post and then my computer ate it.  Ahh!  So that means that we're going to do this post first.  It's a fun one, though – I love hotel tours. 🙂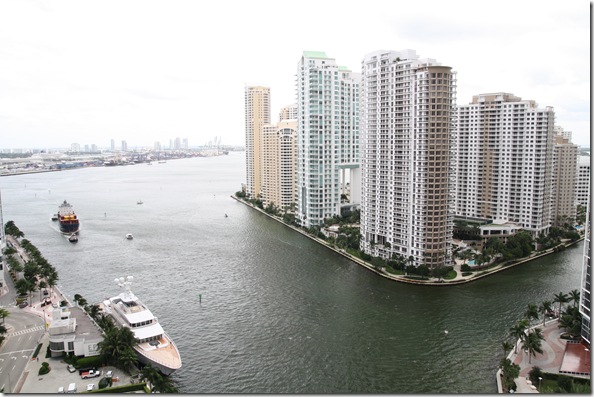 If you're thinking of doing Miami 70.3 next year, I would highly recommend staying at the EPIC, a Kimpton hotel located right next to the start line.
Not only is the location ideal, but the EPIC is a very chic, Miami-style boutique hotel with loads of amenities.  It's the perfect place for athletes to recover and relax!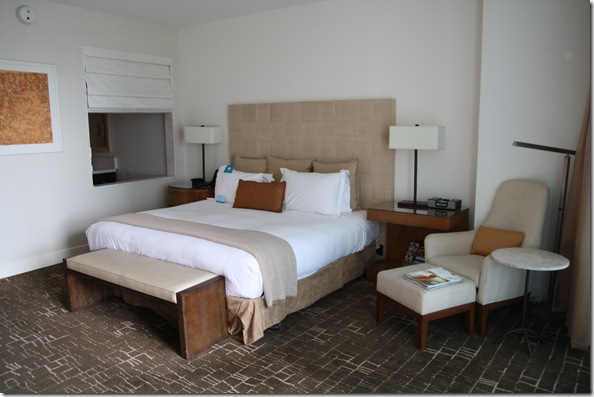 Click through to see the EPIC's unique look.  Lots of style inspiration!  Don't worry; this 'click through' feature isn't a regular thing on HTP – it's just for giveaways or reviews.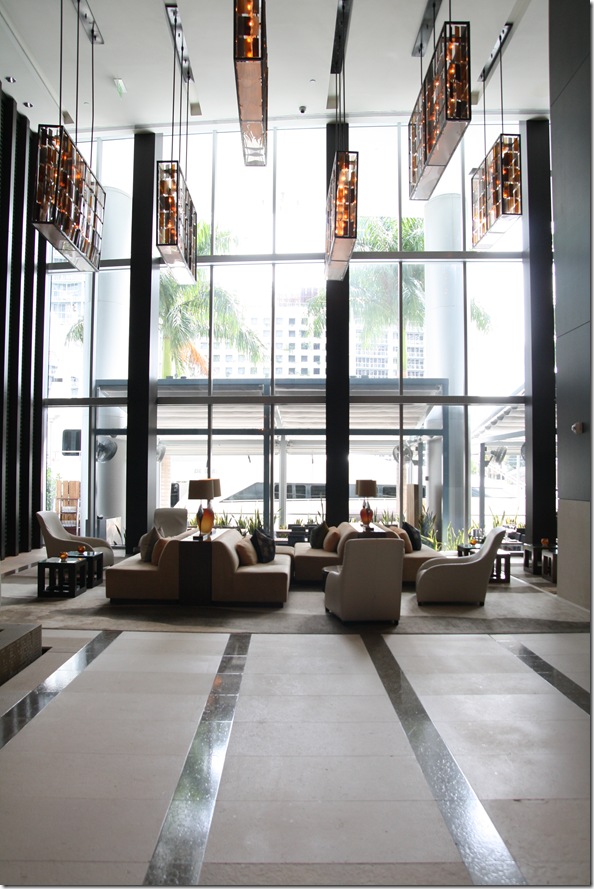 EPIC is located in the Brickell Bay location of Miami, which has really experienced a revitalization since I left the city in 2002.  There's lots of activities in the neighborhoods surrounding the hotel – mostly amazing restaurants and nightclubs – and the EPIC definitely caters to that upscale Miami vibe.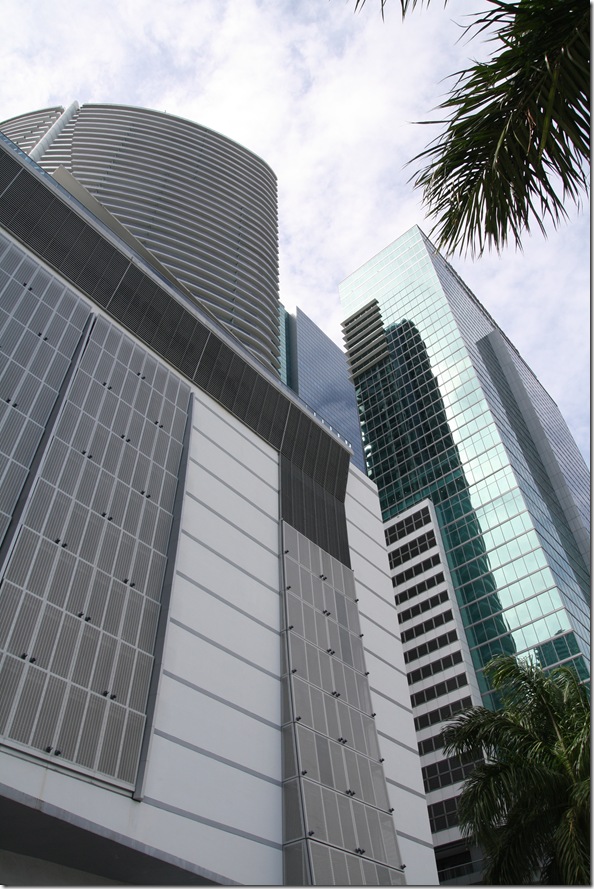 Kristien loved looking at all the fancy cars parked out front, as well as all the big yachts hanging out in the bay next to the building.  We jokingly wondered why the valets didn't want to park our 2006 Chrysler Pacifica, which was covered with U of Miami car flags and magnets, right outside for all the guests to see..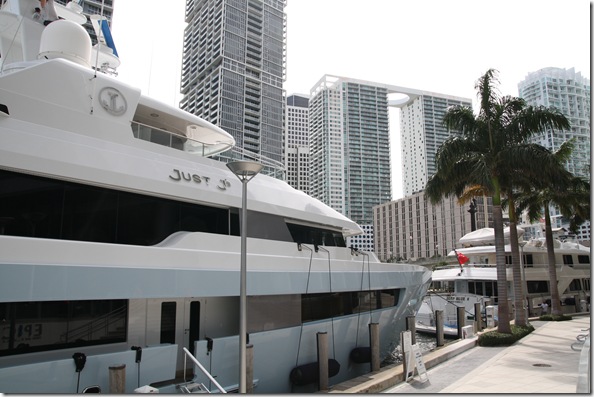 And we were awed by the lobby!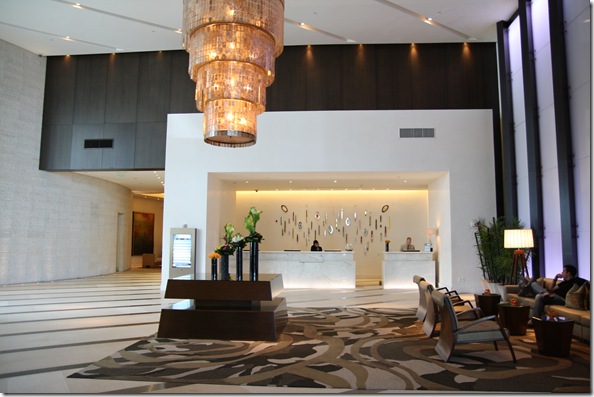 Our room was on the 24th floor. Kristien is afraid of heights and thought the balcony was lovely but a bit overwhelming.  I thought it was awesome – big, wide, and private with incredible views of the bay and ocean.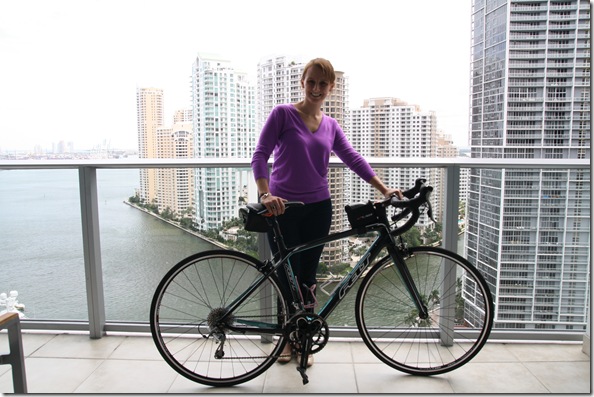 The room was clean, stylish, and comfortable.  The bed was super soft – I felt like I was melting into the mattress.  As far as design, there was lots of beiges and whites, burlap and other organic textures, and rich golden wood tons with wrought iron contrasts.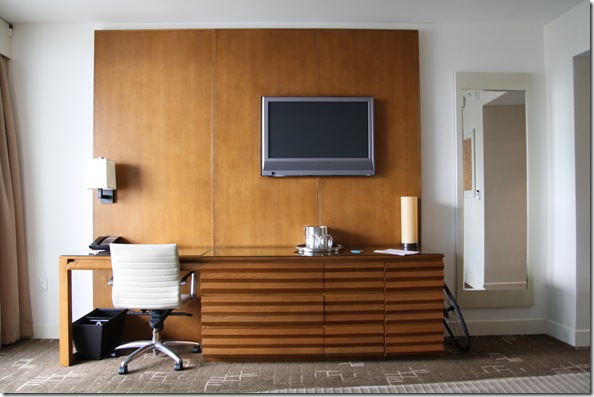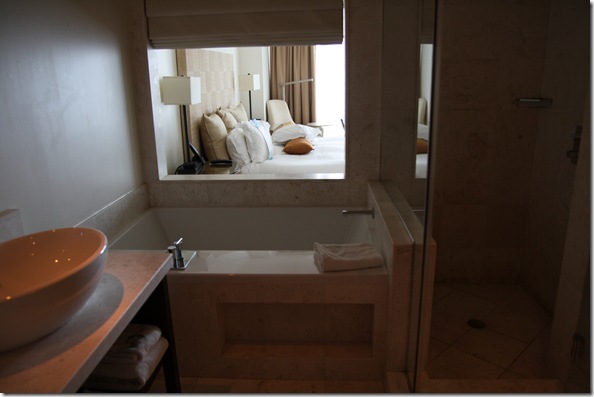 Some amenities offered by EPIC:
It's pet-friendly!  I saw so many families with their dogs or cats.  Apparently, if you bring your pooch, they'll have a dog bed and water bowls waiting in your room.  And there are pet services, like dog walking or doggie massage (LOL!).
The hotel gym is actually… a real gym.  There's a fitness studio that offers: yoga, barre classes, bootcamp, and core fusion classes  The studio is open to the public, and I shared the elevator with a few local residents who come to EPIC every week for their workout.  I wish I had gotten to try a class – it won't have been wise to do something new the day before the race! – but one of the bellboys told me that he tried the barre class "as a joke" and the next day, he couldn't move because he was so sore. Hah.
Pools!  Which I didn't have a chance to get into because I was too busy swimmin' in the bay. 🙂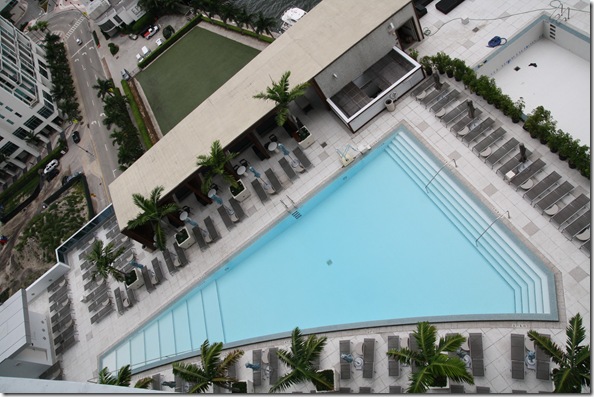 There's the EXHALE spa, which was awesome.  They offer all the usual services – massage, nails, facial – as well as acupuncture and other Eastern therapies.  The spa staff were so sweet- they actually let me into the showers at 4 PM the day of my race (well past check-out) so I could shower before driving five hours back to my mother-in-law's house (THANK GOD – I am eternally grateful). 
And last, but not least, there was the Area 31 restaurant.  We went twice – once for breakfast, when it was the hotel's continental breakfast, and once for dinner.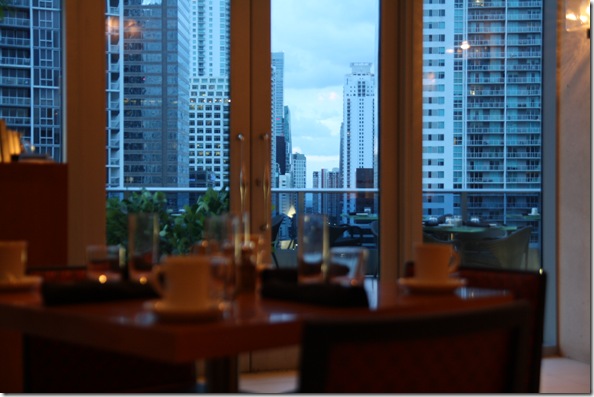 We died laughing when we walked into the restaurant for breakfast. It was 7 AM (late by hotel breakfast standards!), they were JUST opening, and it was dead quiet. Most Miami tourists were probably just falling asleep – not getting up.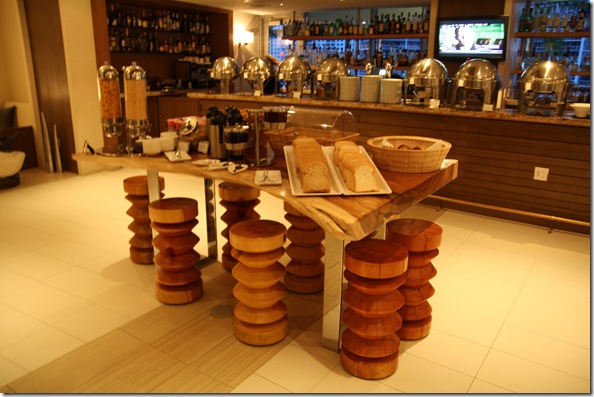 But my favorite meal was dinner.  I wish I had been able to photograph the food, but the lighting was challenging!  The food was AMAZING, especially for a pre-race meal. The staff was very accommodating and carefully walked us through the menu.
The restaurant is called Area 31 because of its focus on sustainable, local, and/or organic food. All of the produce was locally grown.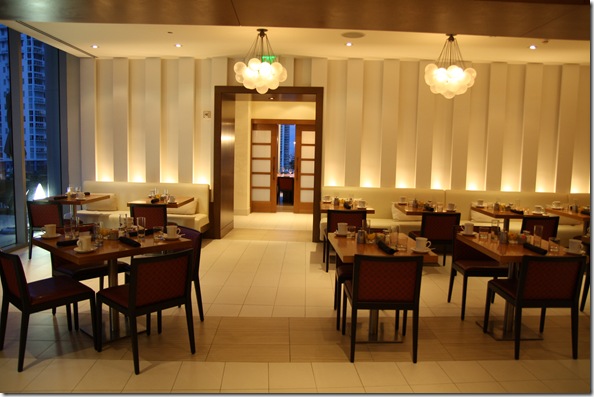 I had amazing mushrooms, a quinoa/kale dish, and potatoes.  You can view the entire dinner menu here.  I would recommend this restaurant as a stand-alone restaurant for Miami tourists – it was well beyond the 'hotel restaurant' that you normally encounter.
Everyone who worked at the hotel, from the front desk to the spa to the restaurant, was exceedingly nice and accommodating (even when they didn't know I was there to do a blog review!).  A few people really went above and beyond to ensure we had an excellent stay.  As a Miami native, I have to say that the city is (very unfortunately) not well-known for its customer service, but EPIC was the exception to the rule.
My only complaint about the hotel was the late-night noise.  The restaurant turns into a nightclub on some nights (for our stay, Friday but not Saturday), and the music was LOUD.  We were on the 24th floor but felt like we could hear every word from the 16th floor bar!  Once we put on a sound app on our phone, it was fine, but – this is definitely something to consider if you're a light sleeper.
But the best part of the hotel was how close it was to the start line – as I mentioned, it was a very short walk.  I *loved* being so close to the start line.  It made race-day logistics very easy (no parking!).  If you're going to do Miami 70.3 in 2014, the EPIC is where it's at!
What's your favorite line of hotels?  I love Kimpton hotels, but Westins are also awesome.  When I'm traveling for work, I prefer the Holiday Inn – but only the renovated ones!
This post was sponsored by the EPIC Hotel, who comped one night of our stay in exchange for a blog review.  As always, all opinions are my own!