Because I went to kettlebells this morning.  Can't… lift… arms…. Ouch.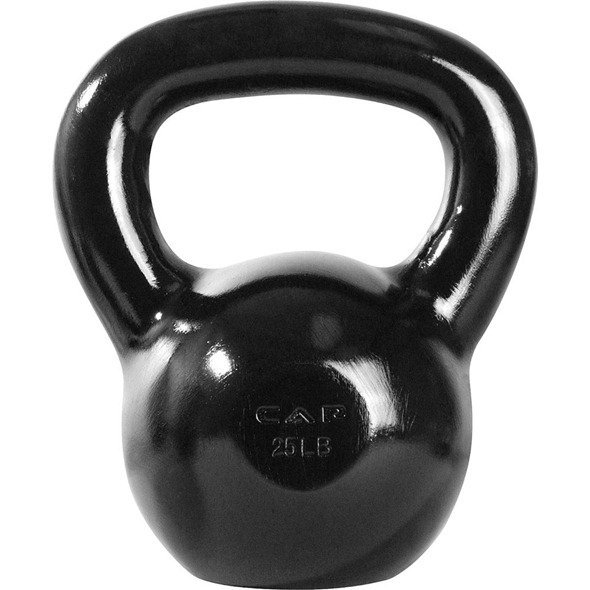 Isn't it weird – and annoying – how fitness does not translate across different exercises? I hate that. I just ran a freaking Half Ironman and I couldn't keep up with push-ups and squats. No fair!
Class was great, though. I haven't done an organized strength workout class like that in… oh… forever.  Coach Marni's training plan called for me to do strength training every week, but unfortunately, that was quickly nixed. I know that strength training reduces injuries and makes you faster, but… I just couldn't find the time to squeeze it in regularly on top of all the cardio. So I did more sit-ups, push-ups, and squats in this 45-minute class than I did the entire 15 weeks of training.  Go figure.
I've played around with kettlebells before, but I've never attended a class. When I walked into the room, I went straight up to the instructor and said, "Hi, I'm new!"  A few years ago, I would've never done that – I preferred to hang out in the back and hide so no one could see how inept I was.  But I realized that this is not the way to go – newbies need the one-on-one help more than anyone.  The instructor was super sweet and kept an eye on me during class (correcting form and whatnot).  I will definitely be back!  I can already feel the burn forming.
Guess who ate one too many chocolates last night?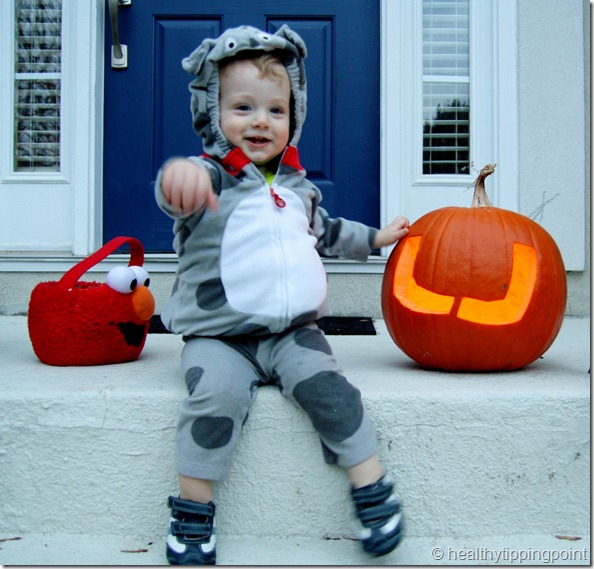 Not Henry – me.  And yes, we carved a University of Miami pumpkin.
Halloween was so much fun!  Of course, this is the first year that Henry could go trick or treating, and I don't think Kristien or I realized what a big parenting moment it was going to be until Henry got dressed in his costume.  Such a milestone!  We take the dogs on a walk around our neighborhood every day, so Henry is used to walking around, but he was very excited when realized he got to knock on doorbells.  And get little packages to put in his Elmo bucket. Thankfully, he didn't figure out there was chocolate inside until we got home. 
Did you Trick or Treat?  What was your costume?  Or your kids' costumes?  Henry was a doggie, but I didn't dress up.  I should next year, though! I think he'd like it.
The Circle Book Club
I recently read an amazing new book called The Circle by David Egger.  I loved it so much that I wanted to share it with you guys.  And it's so worthy of a group discussion that I thought it'd be fun to do an online book club.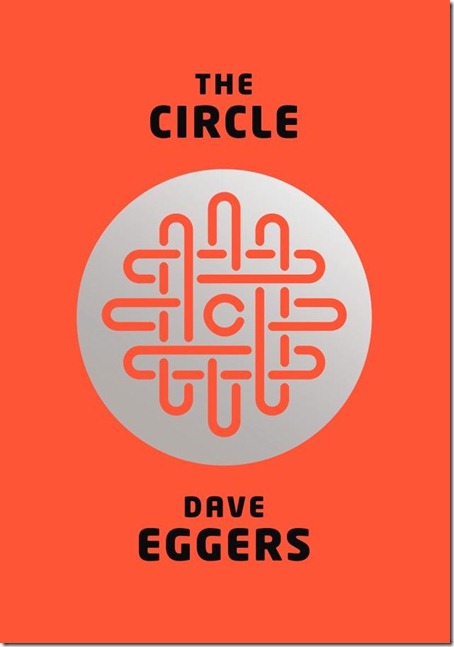 Most of us imagine totalitarianism as something imposed upon us—but what if we're complicit in our own oppression? That's the scenario in Eggers' ambitious, terrifying, and eerily plausible new novel. When Mae gets a job at the Circle, a Bay Area tech company that's cornered the world market on social media and e-commerce, she's elated, and not just because of the platinum health-care package. The gleaming campus is a wonder, and it seems as though there isn't anything the company can't do (and won't try). But she soon learns that participation in social media is mandatory, not voluntary, and that could soon apply to the general population as well. For a monopoly, it's a short step from sharing to surveillance, to a world without privacy.  – Amazon.com
To organize the book club, I'm creating a private group on Facebook.  If you want to join in the discussion, simply leave a comment on this post, and I'll use your e-mail to send you an invite to the group.  We'll start the discussion on December 1 so you have time to read this incredible book!