Another post on how we're cleaning up our cleaning products!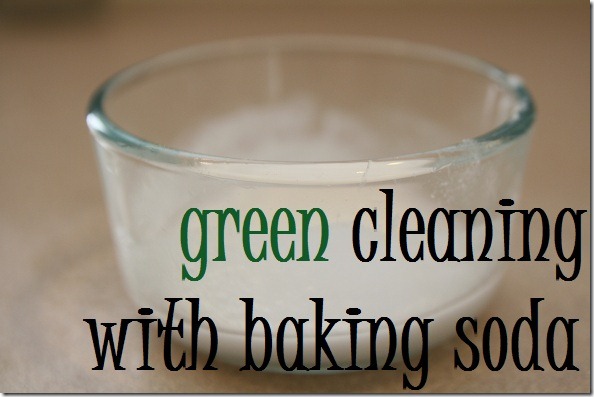 This one is all about baking soda.  Baking soda is one of those oh-so-versatile products that can be used throughout the house – not just when making bread.

One of my favorite 'conventional' cleaning products is Comet.  You know, the greenish/blueish powder that scrubs, whitens, and blasts away soap scum?  I love that stuff solely because it is SO effective.  But my problem with Comet is it's really harsh.  This page on the US Department of Health and Human Services has a list of potential health effects caused by Comet.  My hands always burn when I clean with Comet without gloves on. Bottom line is that Comet is not something you want to inhale, leave on your skin, or ingest. 
This is why I love baking soda.  It's almost as effective as Comet but it's natural and pure.  Sure, I may have to put a little extra elbow grease in when cleaning with baking soda, but the benefits far outweigh this drawback.  I wouldn't freak out if I caught Henry 'taste-testing' my box of baking soda!  Also – it's super cheap!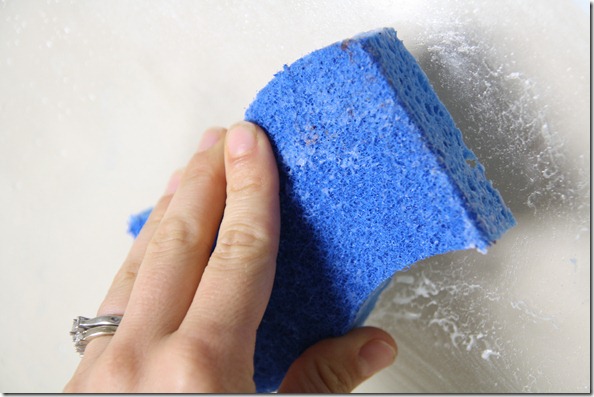 When I use baking soda for cleaning, I usually add a little bit of water to the powder to make a paste.  It's easier to apply when it's a paste.
Here's how I use baking soda around the house:
To clean soap scum off our glass shower and bathtubs.
To clean and brighten our kitchen sink.
To remove grim from around faucets and in tile grout.
To clean caked-on food off the oven.
To scrub away scruff marks on the walls.
The brighten up dirty sneakers (also – if you shake some inside the shoe, it helps remove odor).
To shine up our stainless steel dishwasher (no scratching!).
To keep the cat's litter from getting too stinky (I used to simply mix in a few tablespoons every time I changed the box).
To boost our laundry detergent – I shake about 1/2 cup in and it helps blast the stink away from dirty workout clothes and smelly toddler pajamas.
To boost our dishwasher detergent – I add in tablespoon or two and then run the dishwasher as normal.
To deodorize reusable water bottles that have taken on a funky smell despite numerous washings.
To get rid of toilet stains.
To clean out the inside of the microwave.
To freshen mops. I don't regularly use my traditional mop (I love my Swiffer – see below!), but we have an old one that I use for the first pass of big messes. When it starts to get stinky, I soak it in a solution of 1/2 baking soda, 1/2 water for an hour or so and then wring it out.
Although I have not tried this myself, I have heard that baking soda + vinegar can be used as a drain cleaner. 
And last, but certainly not least, my friend shakes baking soda onto her carpet, waits 15 minutes or so, and then vacuums it up.  She says it helps remove carpet stink.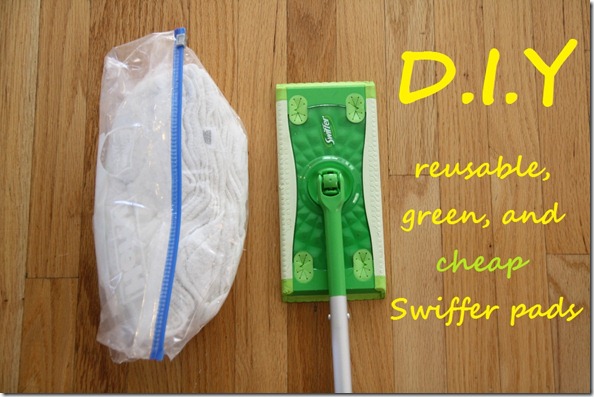 If you missed the first post in this series, check out:  Make Your Own Swiffer Sweeper Pads + Solution.
How do you use baking soda around the house?  Let's create a list of awesome baking soda uses!