Kristien and I have taken to playing Bingo while watching our favorite TV shows.  How does this work?  Well, you create a Bingo sheet, and as the items or scenes appear onscreen, you check off the appropriate box. Whoever wins gets out of chores or gets a back massage.
We're currently playing Bingo for our two favorite shows: Revenge…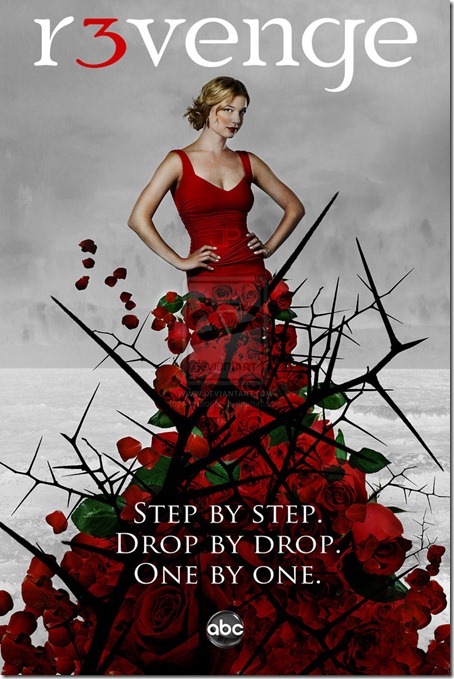 And The Walking Dead.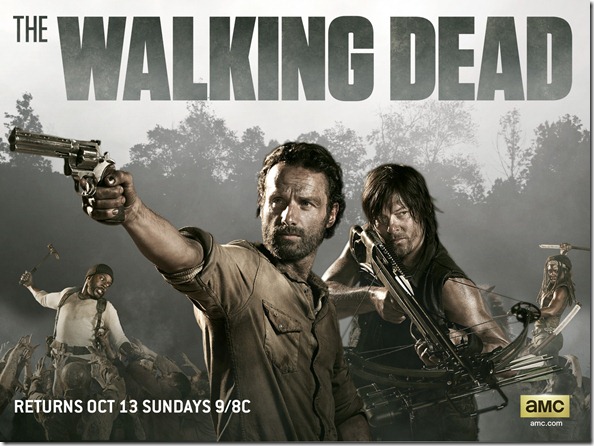 We've had such a blast playing (it normally takes a few episodes to get through an entire Bingo sheet), that I thought I'd share our sheets with you!
Here's our Revenge Bingo sheets (click to view full-size and save to desktop/print).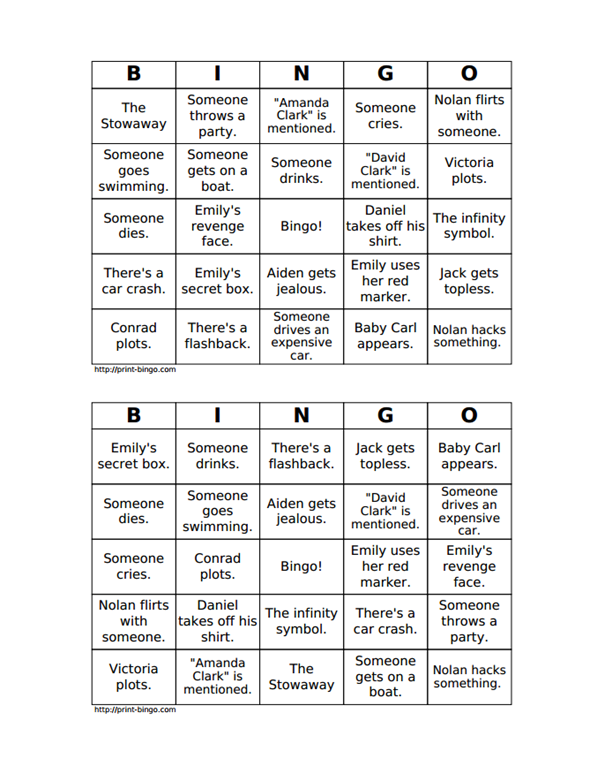 This is what my sheet looked like after playing while watching Sunday's episode of Revenge.  Here's to hoping that Amanda Clark is mentioned, Nolan gets flirty, or Aiden gets pissed off and jealous next week.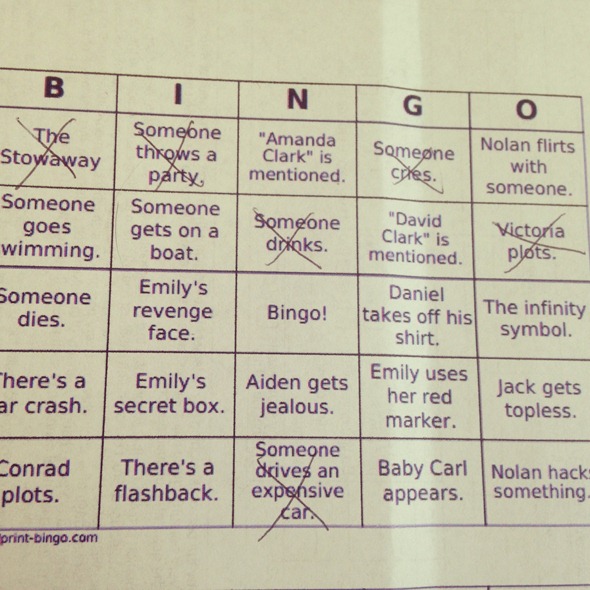 And here's The Walking Dead Bingo sheets.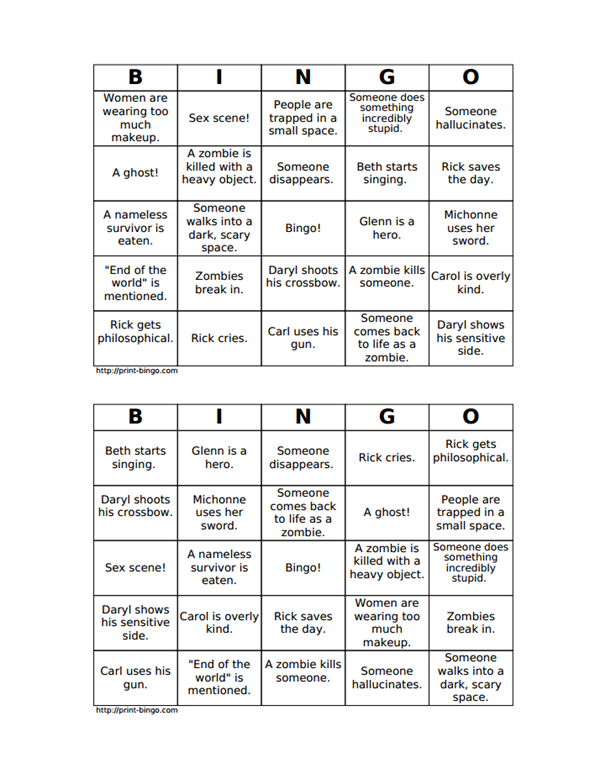 If you are playing with more than two people and need extra sheets, you can make them yourselves (just make sure you put the words in different order on each cards). Or you can go to print-bingo.com and make your own sheets.
Up next is Breaking Bad BINGO! I'll let you know when I make 'em.
Happy TV Watching!