Good morning. Is it morning? Who am I? Where am I? Oh man. I'm so tired.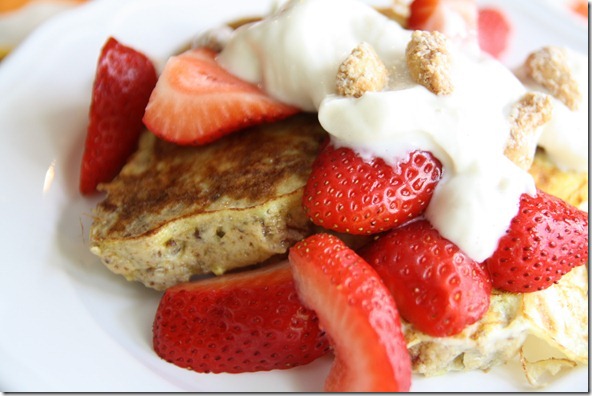 MomHTP has been in town, which – of course – has been fabulous. Henry absolutely adores Grandma because Grandma really, really loves to play and has seemingly endless energy and affection to offer. That's why I love her, too!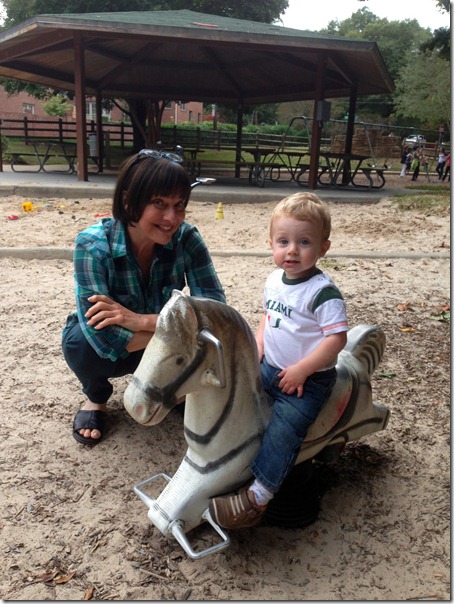 Recent Henry milestones:  He said, "Eat!" the other day when he was hungry; he can say slide, grape, horse, and walk, now, too.  Oh, and he's figured out how to ride the horse at the park and actually enjoys bouncing back and forth.  And he can go down the big boy tunnel slide on his belly.
Yesterday, I woke up at 5:30 and squeezed in 6 miles before the rest of the family woke up.
Don't worry, I was wearing my much-beloved reflective vest and light-up hat (here's my full review of both products).  I run on relatively busy roads so I'm less worried about personal safety than I am about getting wacked by a car.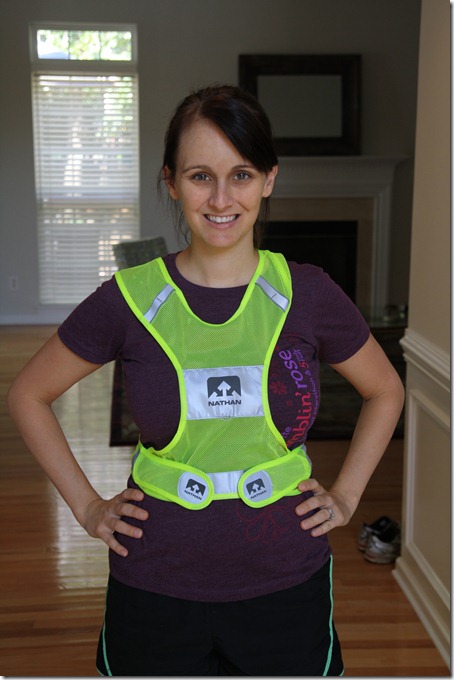 My grand plan for yesterday's workout was to do my 6 mile run in the morning and my 2700-yard swim when Henry took a nap – so I could maximize time I spent with everyone – but waking up so early to run backfired on me. I ended up napping when he napped.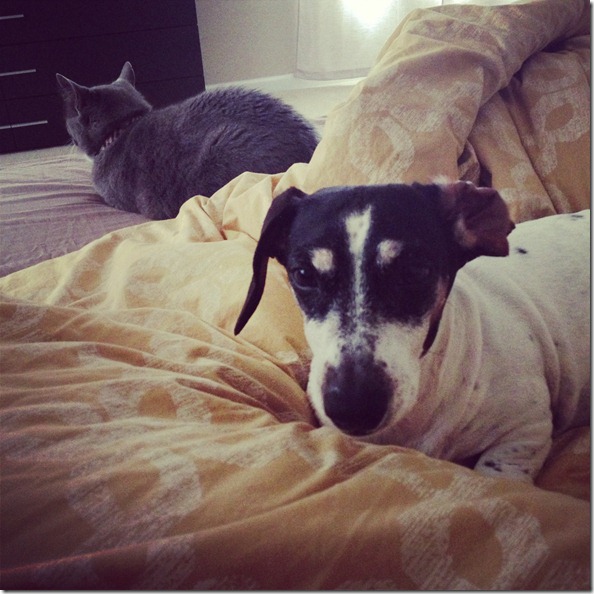 Except it was an insanely short Henry nap; he woke up screaming and was grumpy the rest of the afternoon.  Mom and I couldn't figure out what was wrong… until he started to puke his little brains out at bedtime.  My boy was soooo sick.  I ended up sleeping on the floor of the nursery.  And that is why I can't remember my name or feel my face this morning.
BUT – I think he's feeling better.  And slowly but surely – with a lot of coffee – so am I.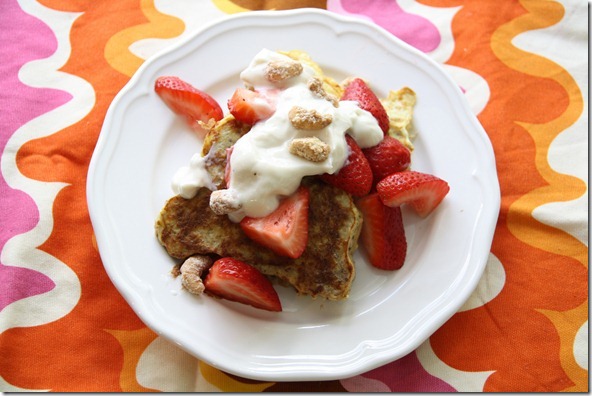 Gluten-free Cinnamon Chip Bread (from Great Harvest) French Toast
Vanilla Greek Yogurt
Strawberries
Coconut-covered Cashews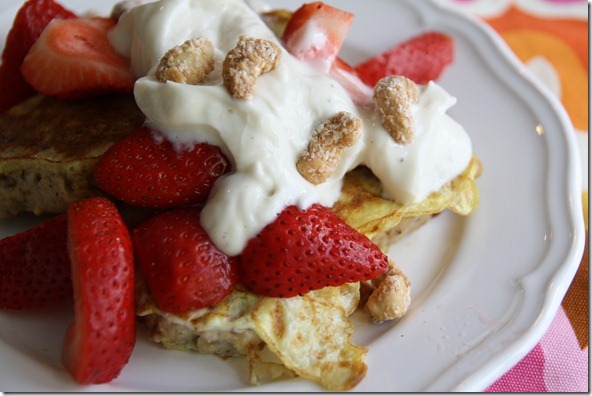 My goal for today was to squeeze in that swim, but considering Henry's state, I think childcare is a no-go.  So maybe I'll hop on the bike… Lord knows that I can never have too much bike time!