And I actually made a lot of money!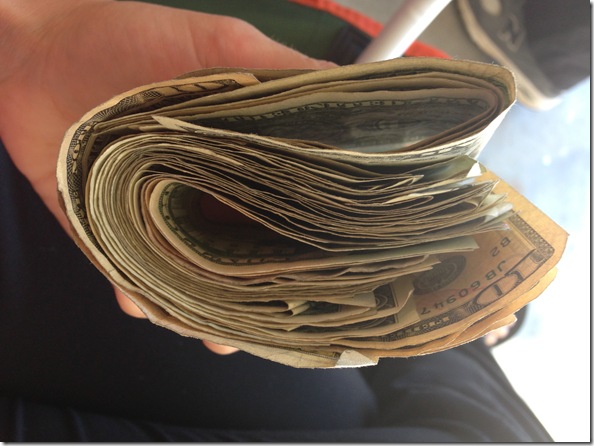 So, a few week ago, I came to Kristien and said, "I think we should have a garage sale!" We had both been complaining about clutter – especially in the garage and kitchen – for a month or so.  I was also sick of opening closets and having stuff tumble down on me. 🙂
My goal with the garage sale was not to sell a bunch of junk.  I wanted to sell nice, useful things – things that people would actually buy – and not spend a lot of time organizing, cleaning, and pricing stuff that no one wanted, like old stained Tupperware.
I spent a week slowly going through the house, pulling stuff according to three rules:
It was a duplicate item – like our George Foreman, which was replaced by our oh-so-awesome griddler.
We didn't need it anymore for whatever reason.
We hadn't used it since we moved into the house.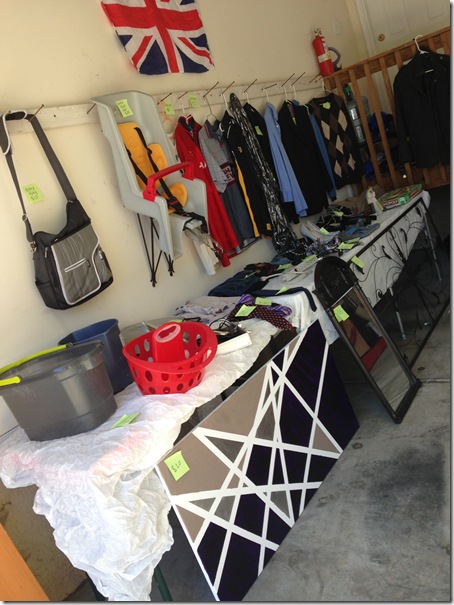 I can't believe no one bought my Caitlin Boyle original painting.  Hah.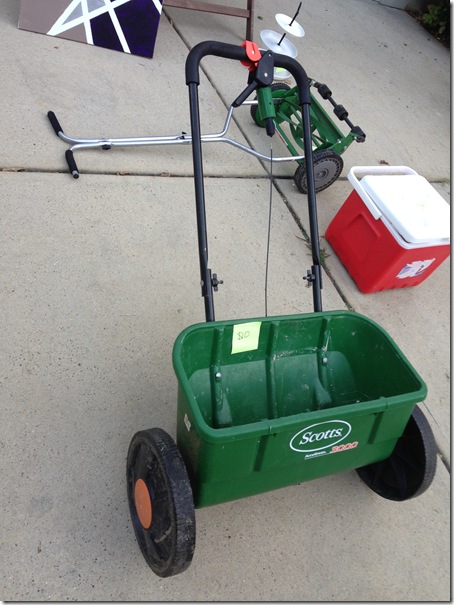 I think one of the reasons the garage sale was such a success was that I really, really maximized Craigslist to my advantage.  The day before the sale, I took pictures of everything over $15 and put an individual ad for the item on Craiglist.  In the ad, I wrote that it was available for pick-up on Friday afternoon or at the sale.  I sold $100 worth of furniture the night before the sale, and lots of people showed up on Saturday just to pick up certain items.  Craigslist really helped me target the sale to the right buyers.
To advertise the sale, I posted another ad in the Garage Sale section of Craigslist and put up posters on the main roads near my house.
I started the sale at 7 AM, which I thought would be too early but people showed up immediately!  DadHTP and Henry were a BIG help.  Henry really loved hanging out in the garage all morning, which I never, ever would've predicted.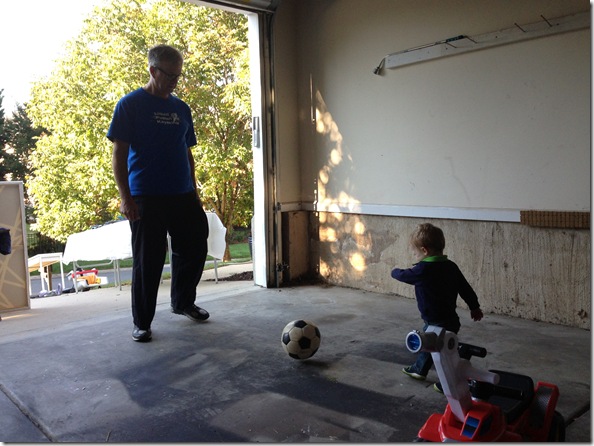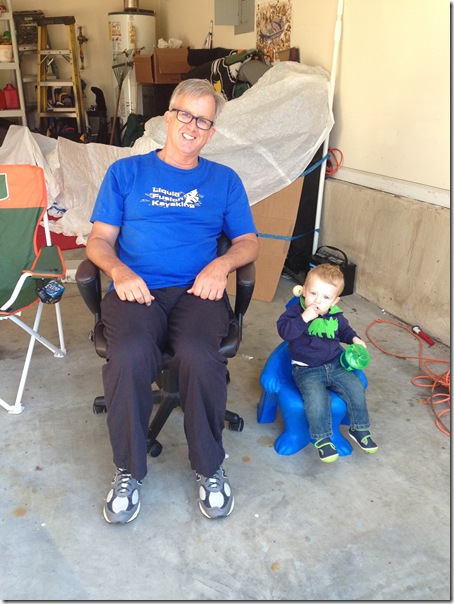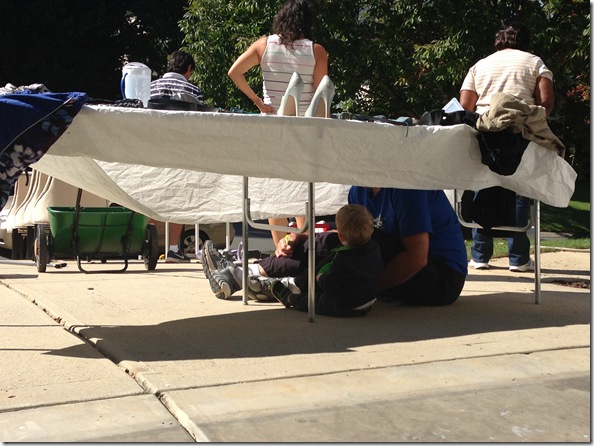 It was really interesting to see what sold – a old pair of Kristien's swim trunks – and what didn't – a Coach purse!  By the end of the morning, most everything was gone.  I counted my cash – $300, enough to fund the purchase of a new chair for the living room! – and put all the leftover stuff directly into the trunk of my car for a Goodwill drop-off.
We love having more space in our house and feeling less cluttered!  I cannot WAIT to have a baby-item garage sale once we're done having children.  I bet we will seriously bank from a garage sale of baby gear, clothes, and toys.
Do you call it a yard sale or a garage sale?  Or something else?