Goooood morning.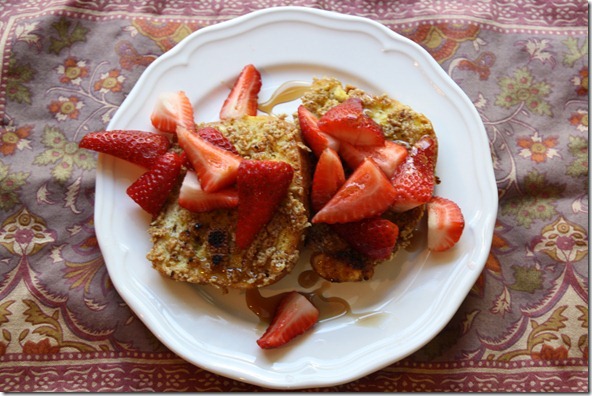 How goes it? Did you have an extra-long weekend thanks to the holiday? We had a great weekend together as a family – it's nice to spend that extra time together, especially since I'll be traveling a lot for work next week.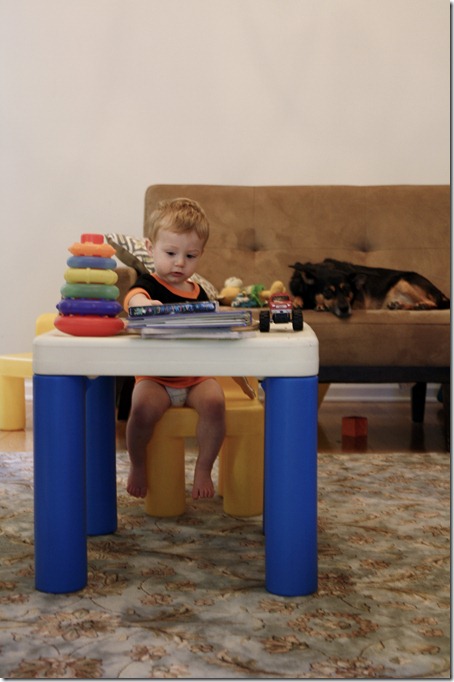 Hey, what's your Halloween costume going to be? If you have a pet or kiddo, what's their costume?  Henry is going to be a puppy – every time I put his costume on, he starts saying, 'Woof woof woof!' and crawling around on all fours.  My mommy friends and I are having a kid costume party – it's gonna be too much adorableness for one room. I don't have a costume this year. Normally, we rent costumes from a shop, but with the Half Ironman on the big Halloween weekend, I doubt we'll have any adult parties to attend… Boooo.
Anyway – back to breakfast.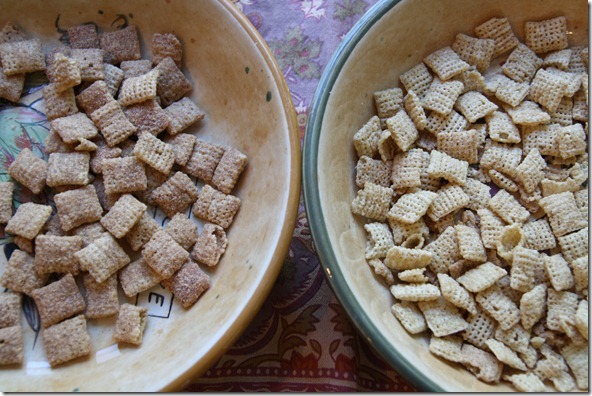 It's #CerealLoversWeek.  Don't you love it how practically everything has a day or week?! I love any excuse to celebrate the things we're crazy about, so these random holidays are fine by me. I hardly ever have straight cereal as breakfast – but it's my #1 go-to treat snack.  I like sweeter cereals to help tame my sweet tooth. You can usually find me snacking on Chocolate Chex straight out of the bag at nighttime while we watch back-to-back-to-back episodes of Downton Abbey (soooo good!).
BUT – if I do have cereal for breakfast, I use it to make BANGING French toast.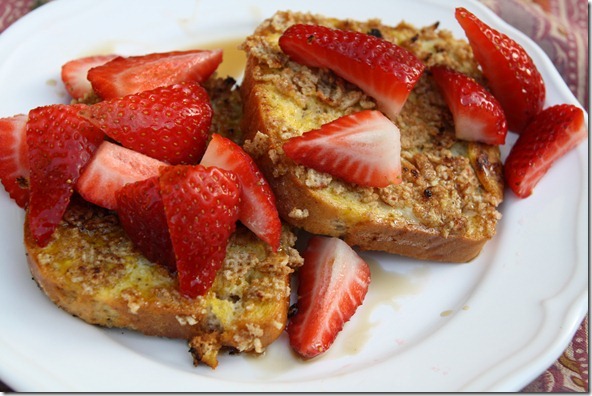 I used Cinnamon Chex (I separate out the flavored Chex from the plain rice ones to maximize flavor) to coat French toast before frying… Tada!  Super crunchy.  So delicious.  This would be an awesome Sunday brunch treat for the holidays.
STRAWBERRY THIEF!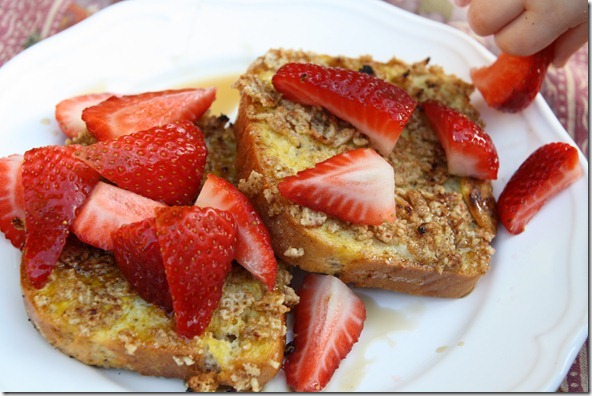 Side note: just for disclosure purposes, I have an ongoing professional relationship with General Mills, who makes Chex, but they didn't specifically sponsor this post. I just really love the idea of an entire week dedicated to the awesomeness of cereal.  And I buy Chex by the cartload (seriously, you should see my pantry).
Here's my favorite way to use cereal in a savory way: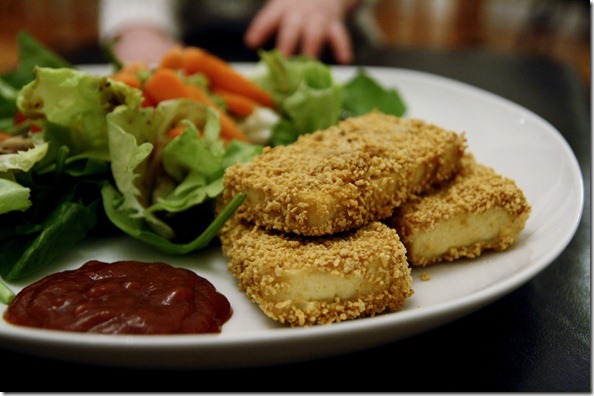 Breaded Baked Tofu <— ridiculously good, especially with ketchup.
I'm off to go feed the ducks (I just wrote "feed the f**ks accidentally – hah) with Henry and DadHTP. It's our favorite group activity. <3 <3 <3
Have an awesome day! (Can you tell that I'm in a stellar mood??)