Coffee that went far too quickly…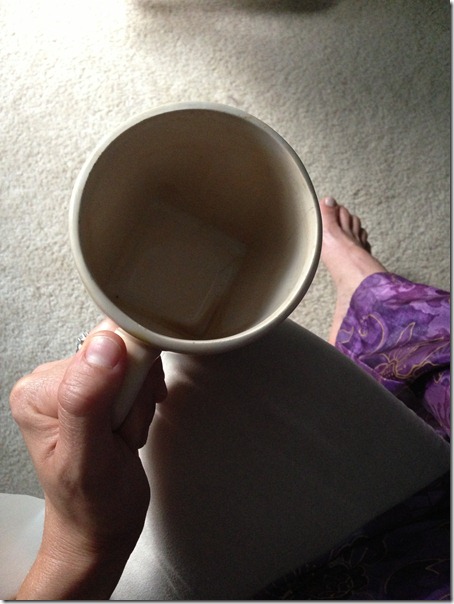 A morning walk in perfect end-of-summer weather…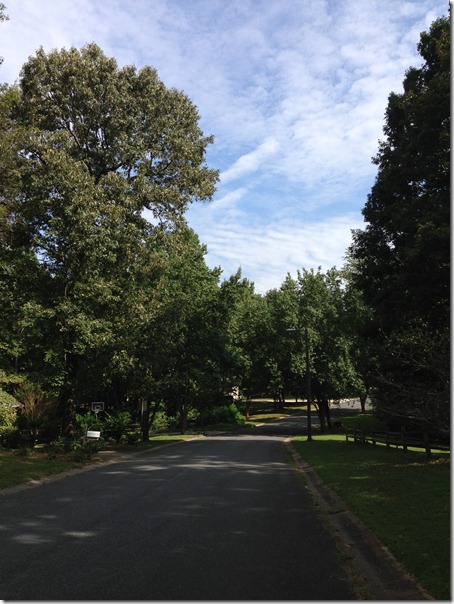 Arrived early enough to snag my favorite spin bike (front row, second from the left) and I stayed an extra 15 minutes to round my workout up to an hour…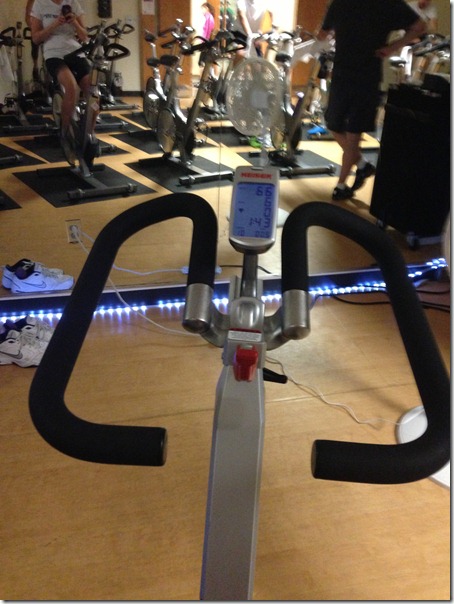 Discovered this on Henry's diapers and went into a 5-minute internal rant about political correctness going too far…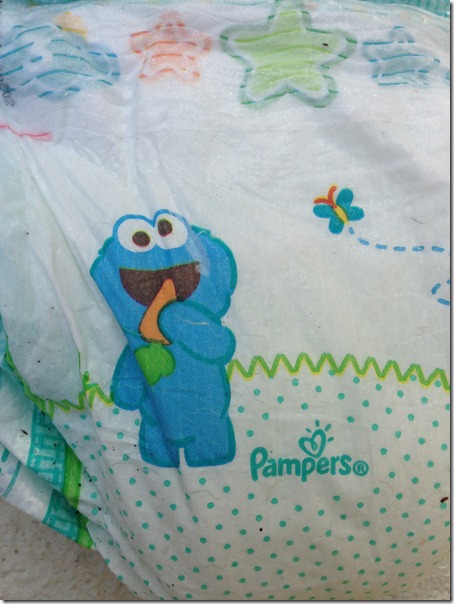 Let Cookie Monster eat cookies!
Joined some friends for the opening of a new park in Uptown Charlotte…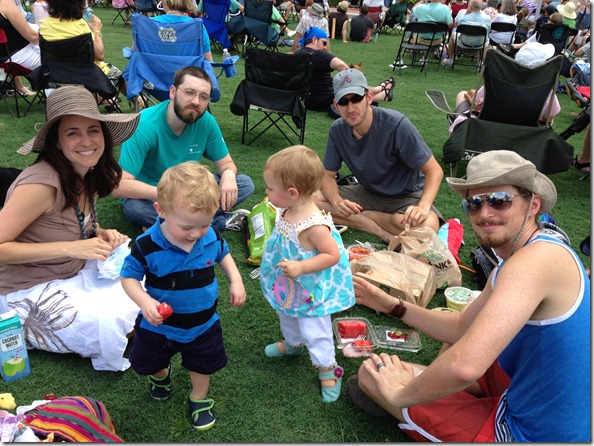 It's pretty awesome – two huge lawns, a splash playground for the kiddos, and other creative play elements for older kids (like giant chimes and misting machines).  It's right next to the new baseball stadium that is currently under construction.
Side note: Happiest of birthdays to our friend Sean!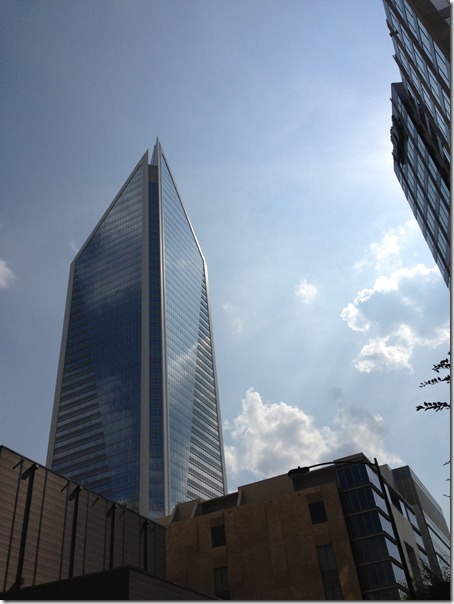 Oh, also, Mirabelle tried to kiss Henry on the lips.  He was having none of it.  He did, however, hold her hand for a while the other days.  He's playing hard to get, I guess.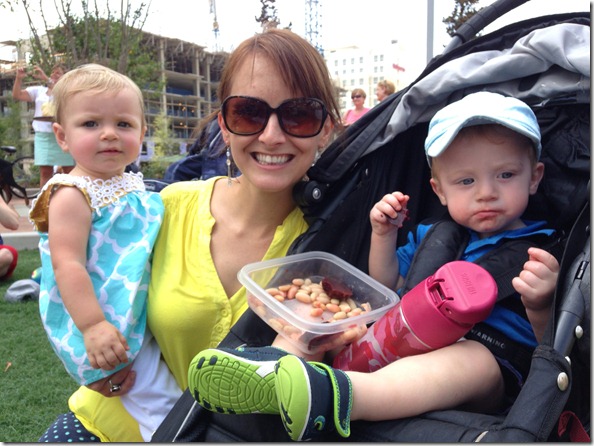 How fun is it that Heather and I had babies five days apart?  The kids are growing up together and have become so close.
On the way home, at a red light, I caught him reading a book… upside down… but still.  So cute.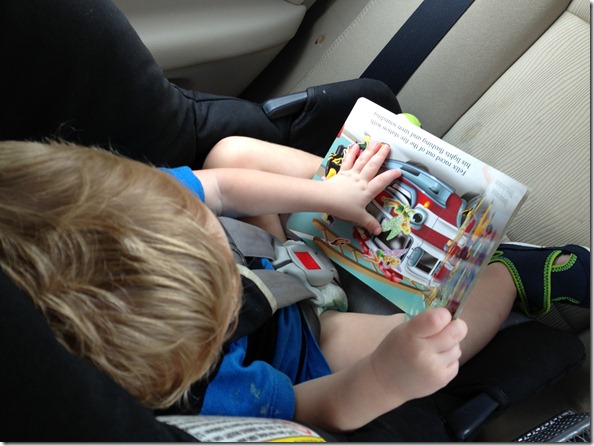 And then I was attacked by a ghost.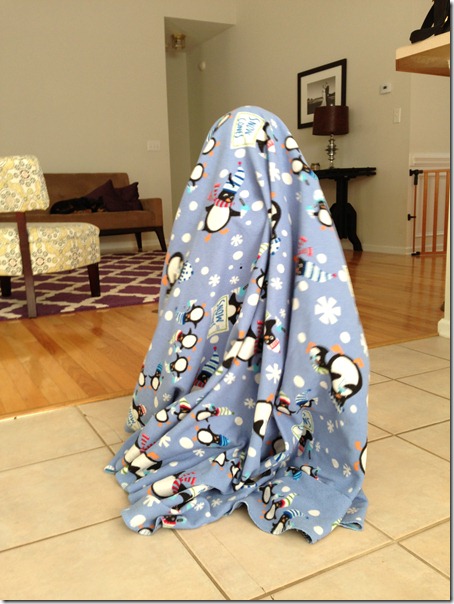 The end.