It's chilly out there this morning, but yesterday evening, it was warm enough for one last round of "HOSE!" on the deck.  I think this might've been our last hurrah.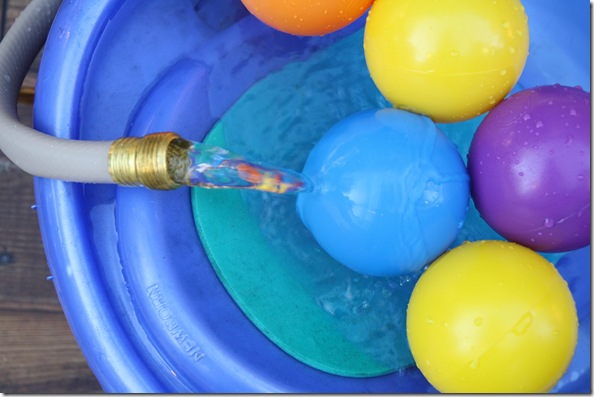 We've gotten more use out of our newborn bathtub as a toy than as an actual tub!
While Henry was splashing, I was grilling. Like I said, gotta squeeze out every drop of those summer-ish activities while we still can.
Grilled zucchini, anyone?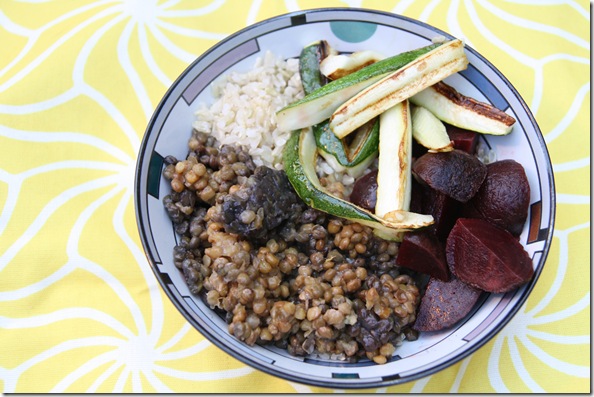 We recently bought the coolest appliance – this Cuisinart 5-in-1 Griddler. We actually bought it for tailgating (we hook it up to a battery with an inverter) but have used it at home nearly every day. And it's replaced a bunch of other pans and appliances, leaving us with more cabinet and counter space.
So, the 5-in-1 part refers to the fact that it's a panini press..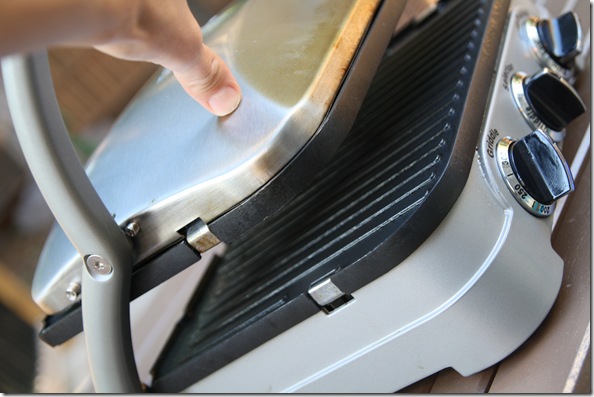 A George Foreman-style grill…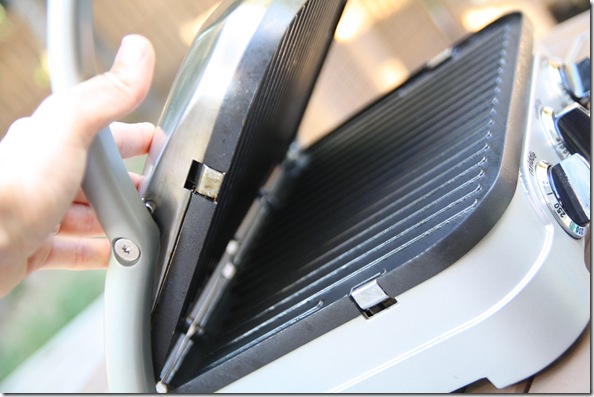 You can open it up and lay it flat; then it's a contact grill that holds about 8 burgers..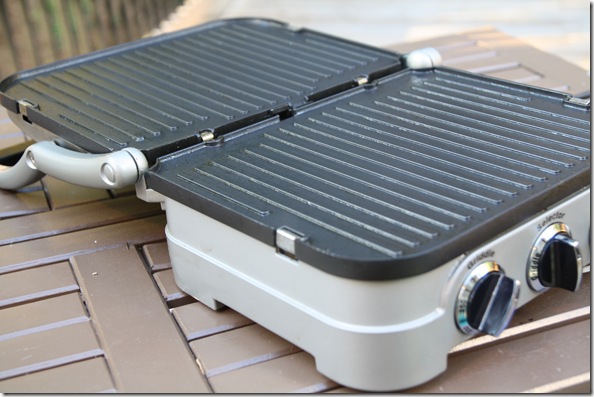 You can also flip the plates over (they are dishwasher safe) and it becomes a griddle for pancakes or French toast…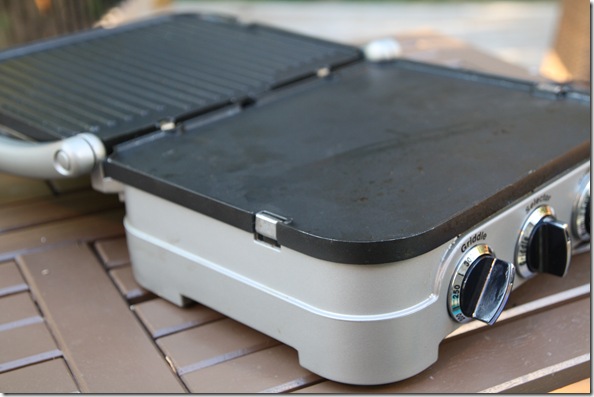 The 5th option is half griddle-half grill.
Cool, huh?  We seriously love it. I Craigslisted our George Foreman, which took up so much space compared to this thing.  And it's more versatile. 
Grilled veggies – inside or outside, no matter what the weather!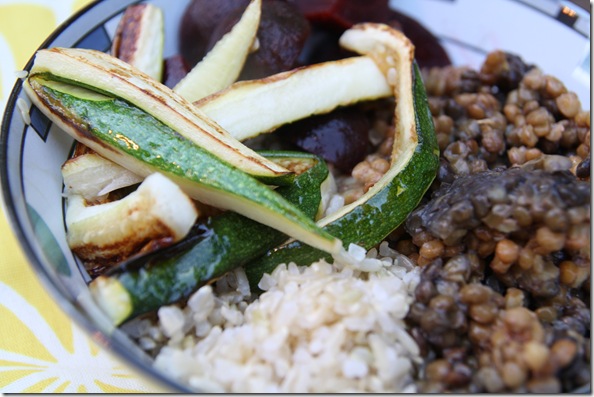 Yum. 🙂
What appliance is your favorite?   I can't choose! Coffeemaker probably wins by default though. 🙂