I think yesterday's workout was literally my longest workout ever, save for a 100-mile bike ride and one of my marathons. Crazy, right?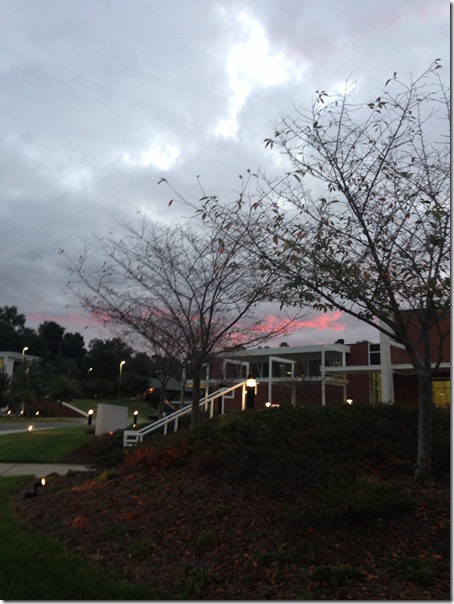 Coach Marni wanted me to complete a 3000 yard swim (that's about 1.7 miles), a 40-mile bike ride, and a 3-mile run by the end of the month.  I circled Sunday on my calendar and anxiously awaited the date…
She wanted me to swim further than the race distance (the race is 1.2 miles) because swimming in a pool is way easier than swimming in a choppy, dark, deep bay packed with hundreds of other athletes.  I've done a handful of 3000+ yard training swims, so I wasn't nervous about the distance.  But I was concerned about biking and running after!
But the REAL purpose of this workout was to figure out race-day nutrition. Obviously, fueling is a huge part of the Half Ironman. This is what Marni has recommended for all of my 2+hour workouts (and the race):
Around 60-90 minutes before around workout: 250-300 calories
During Bike – 1 bottle per hour of 2 scoops HEED (200 calories), sips every 10 minutes; gels are also fine.
During Run – Around 100-150 calories per hour, every mile have liquids + calories.
Post Workout – Around 20-25g of protein of your choice like milk, yogurt, egg or your choice quality protein powder, then real meal whenever your tummy is ready.
Per Marni's advice, I've been training with HEED sports drink, as well as Shot Bloks (which are my favorite thing ever – I ate them during Henry's delivery).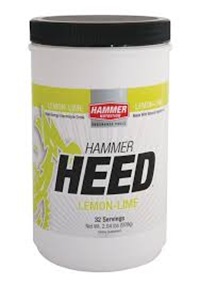 I was at the gym when it opened at 7 AM. The swim went well.  It took me an hour and 15 minutes to finish.  I got out of the pool and ate 200 calories of Shot Bloks while I changed.  This 'transition' took me longer than I would've liked because I had to drive to my bike spot…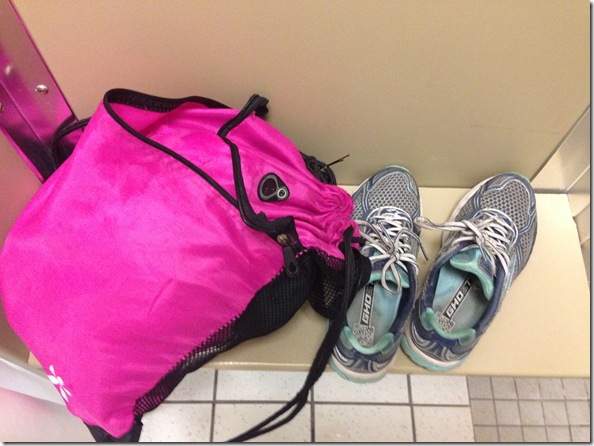 But once I was there, I got on my bike real fast!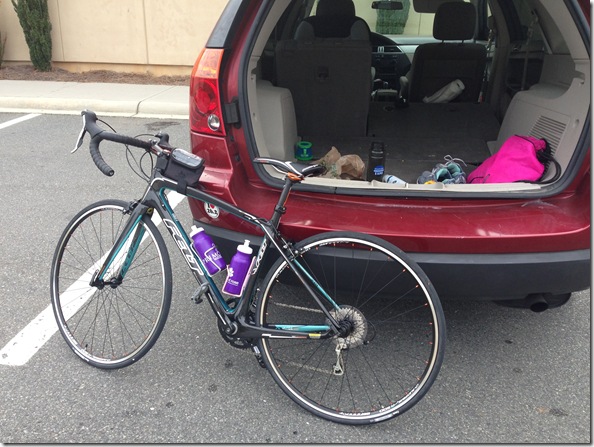 Instead of biking for 40 miles, I decided to bike for 3 hours. I'm a slow biker so this was probably 45 miles or so. I have to say, I have entirely shunned all timing / GPS devices during my Half Ironman training and LOVE IT.  I think getting too caught up in my pace would just stress me out. I'm not planning to win the race or anything. 🙂
My new bike is truly glorious.
I only ate 400 calories on the bike because I only have two water bottle cages.  I need to figure that out – I'll be on the bike at the race for at least 3.5 hours. I felt myself getting a little hungry towards the end, but all in all, the bike was a piece of cake.
Transition 2 was fast!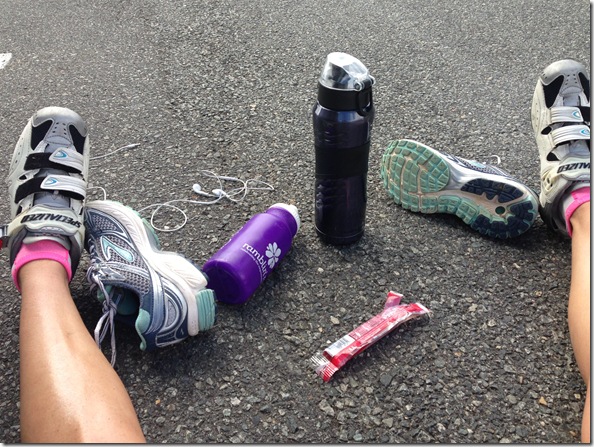 I was really excited about the run – just because I knew my workout was going to be DONE soon.
I have to confess… I've been freaking out a bit about my race. Marni's plan is designed to not just get me across the finish line – but finish strong and fast. The plan is intense and includes lots of two-a-days.  Due to sickness and work, it's been hard to stick to it 100% – I've been more like 75%. Not following my plan makes me anxious and nervous!  But yesterday's workout made me feel SO MUCH BETTER.  Sure, it took forever and it was challenging, but I've worked harder and felt less fit for other events. I think I'm well-prepared for this event! Considering there are only three weeks left, this is a great feeling. 🙂
Did you do a long workout this weekend?  What did it consist of?  Did you nap afterwards?  I wasn't planning to take a nap, but I came home and ate lunch while sitting on the couch – I could barely sit up straight as I munched. All I wanted to do was SLEEP. So I did!