This weekend, the entire family (minus the cat) traveled to Tennessee to visit my mom. We had a great time!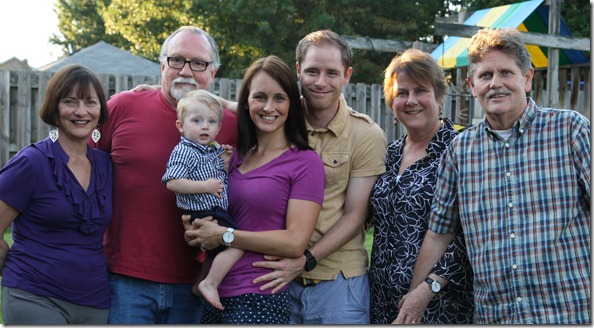 I don't know about you, but I'm terrible at packing the car. It's so hard to jigsaw-puzzle all of our gear into the trunk. My brain just doesn't work that way. I end up tossing everything in and then pulling half of it out to make it all fit.  Between two adults, one toddler, and two pups, there's a lot of stuff in the trunk.  I wish I could be more minimalistic… but I guess I'm just not at that point in my life!  My mother, the Queen of Consignment Shopping, has been slowly accumulating a collection of used baby gear, like a crib and a high chair, which makes visiting so much easier.  So not only was our trip oh-so-fun, but it was stress-free and relaxing.   We love visiting grandma!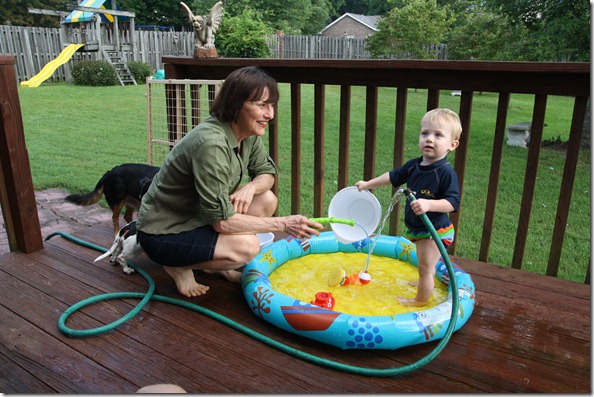 We spent most of our trip playing outside, eating delicious food, and putting our feet up.  We had plans to get out and do so much, but we ended up spending most of our time at home.   We did get out once, though.  My mother's partner's son was part of the architect team that designed Gate 21 of the University of Tennessee football stadium.  The Husband is fascinated with stadiums, so Bryan gave us a little tour of the outside.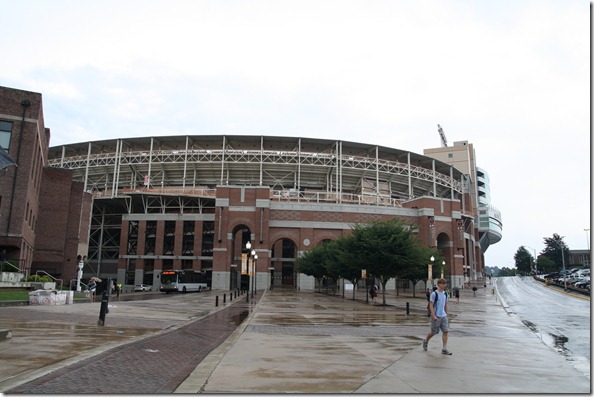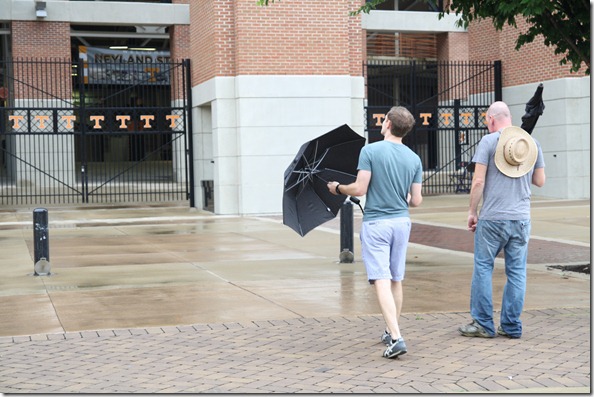 A little fact: When the project started, the University originally wanted 28 ticket windows. But by the time they got started on design, online ticket sales were so high that they reduced the number to 12, and now, the dozen ticket windows are more for show and tradition than anything else.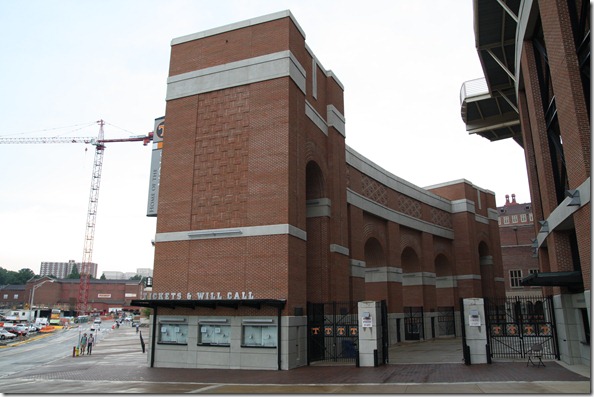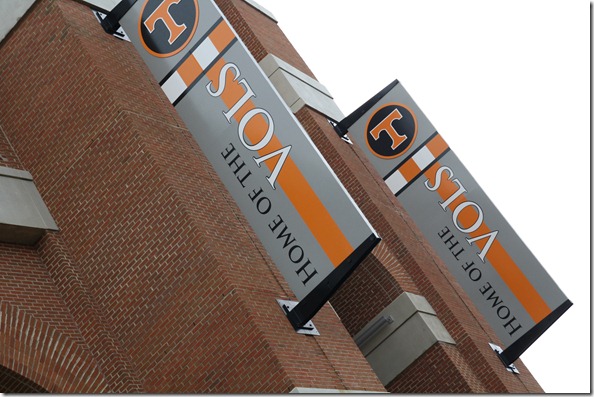 So, yes, the rest of the trip was spent at my mom's.  It was wonderful.  Things seem so much slower and simpler here in Tennessee, and I mean that in the absolute best way possible.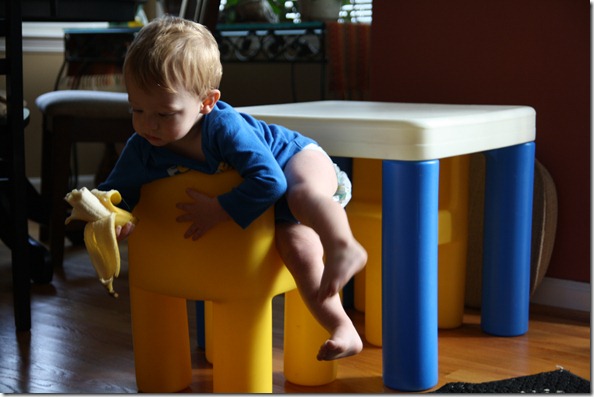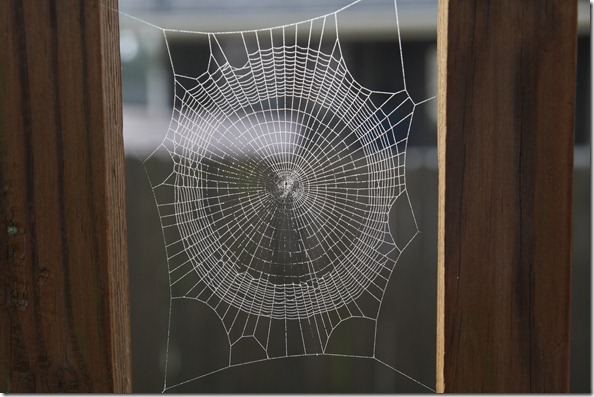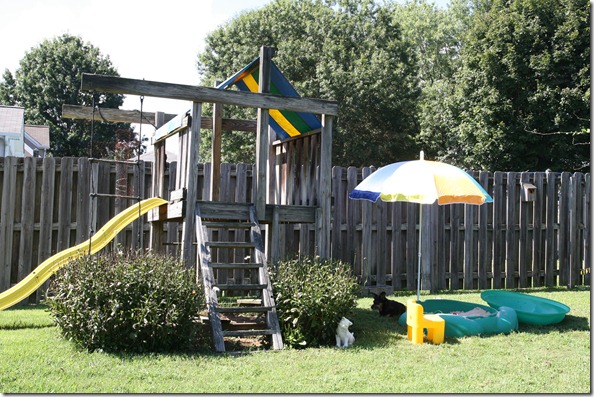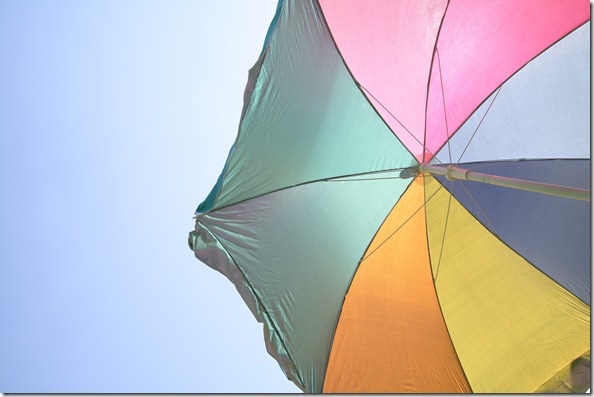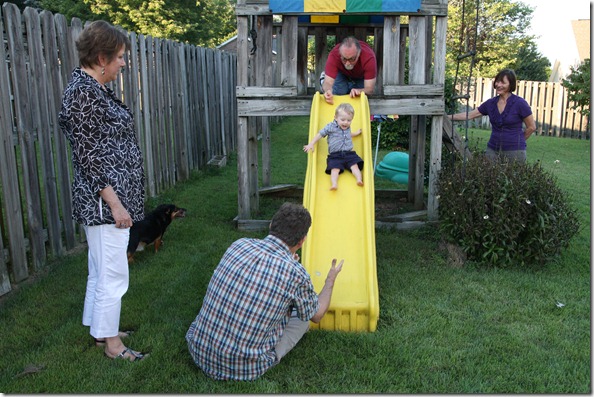 Oh, and you'll be so proud of me!  Remember a few weeks ago, when I wrote about fitting in Half Ironman training with our summer getaways?  Lots of people said that I just had to bring my bike on trips – and this time, I did.  I did an 7.5 mile run and a 45 minute ride on Saturday.  Staying on track – wahoo!
So… about that delicious food.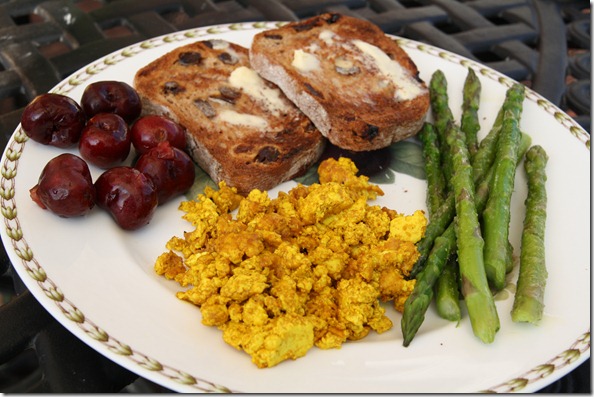 This was one of my favorite dishes – scrambled tofu 'eggs' that get their yellow color from turmeric.  The eggs are very flavorful and have a similar texture to real eggs.  Its a nice change!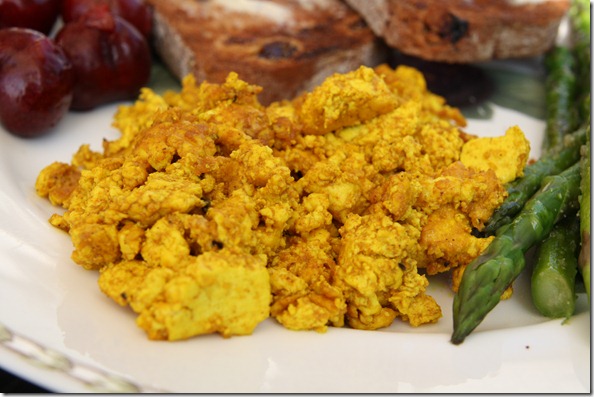 Scrambled Tofu Eggs
Ingredients:
1 block extra firm tofu
1/2 tablespoon olive oil
3/4 teaspoon turmeric
1/2 teaspoon onion powder
1/4 teaspoon salt
1/4 teaspoon garlic powder
1/4 teaspoon black pepper
Directions:
Heat a non-stick pan to medium-high.
Mash block of tofu with a fork to create scrambled egg texture.
Pour olive oil into pan, add tofu, and then sprinkle seasonings on top.  Mix thoroughly.
Cook until all liquid cooks off and tofu begins to brown – about 10 minutes. Stir constantly.
Stir and enjoy!
(Gluten-free friends – have you tried Udi's cinnamon raisin bread?  OMG. So good.)
Such a wonderful trip. It was so heartwarming to visit and feel like we were at home in every way, shape, and form…. baby gear included!  <3 Small gestures can really have a huge impact.