Creamy, crunchy, sweet, salty… chocolately.  Everything I want in a snack.  Or, um, a breakfast.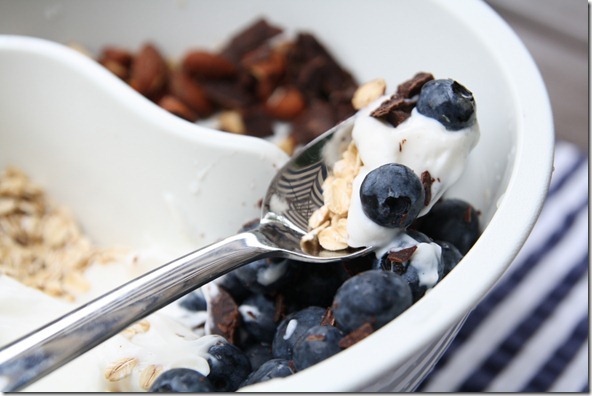 The ingredients:
Vanilla Greek Yogurt
Blueberries
Dark Chocolate
Raw Oats
Roasted Salted Almonds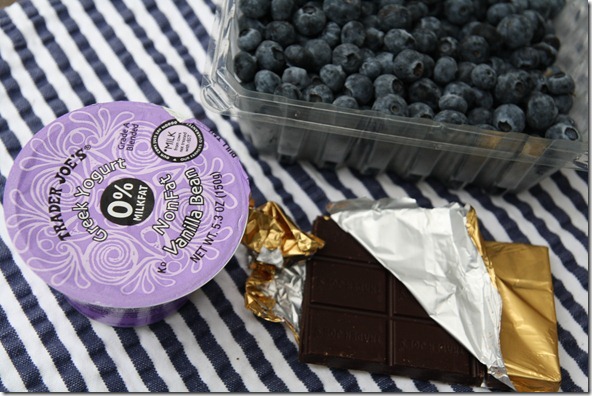 All together in my OBol…  Which, by the way, is a genius invention (when you eat cereal, you put the milk on the left and the cereal on the right to keep it from getting soggy).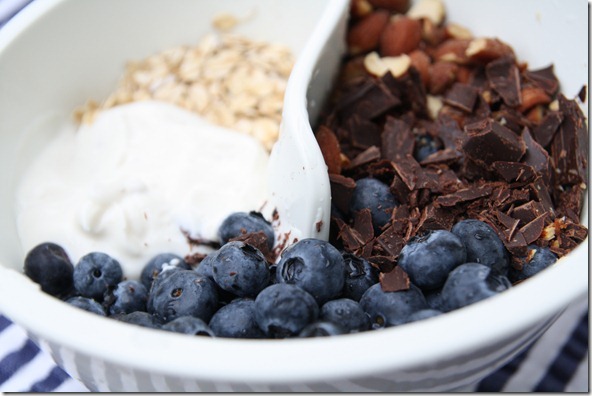 Something worth waking up for, right?!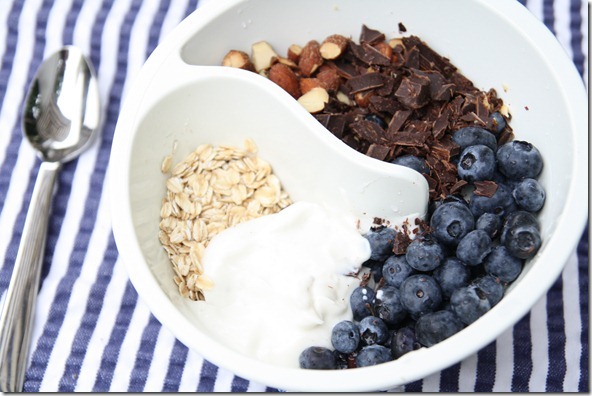 And…
I hope you have a delicious day!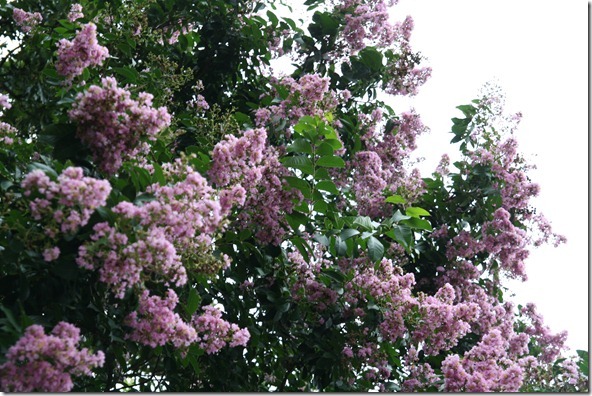 Thought of the Day:
"All you need is love. But a little chocolate now and then doesn't hurt." ― Charles M. Schulz