Imagine my surprise when I cycled around the corner and saw this!  She was big – and right in the middle of a very busy neighborhood.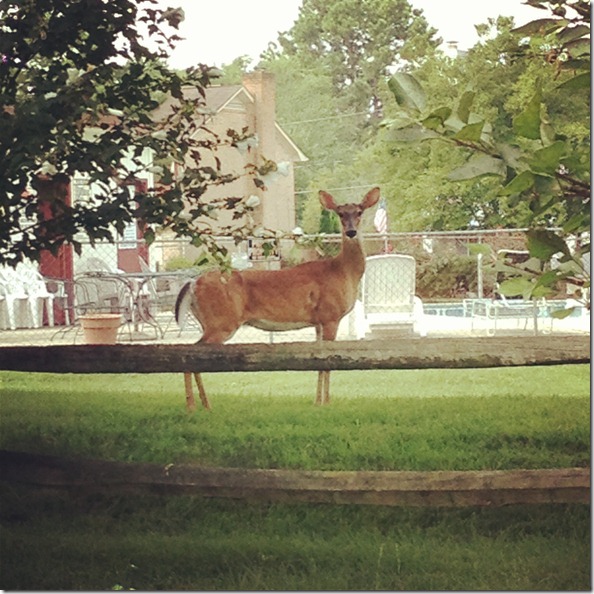 Oh, dear.
Here's last week's workouts:
Monday – Rest
Tuesday – 1:30 hour bike (outside) + 30 minute run (bike-focused brick)
Wednesday – Surprise rest day… I just wasn't feeling it.
Thursday – Make-up swim (2500 yards) + a 40 minute run
Friday – 2:10 hour bike (outside) + 30 minute run (endurance-focused bike)
Saturday – 2800 swim… a new personal record!
Sunday – 30 minute bike (outside) + 1:15 hour long run (endurance-focused run)
Totals: 5300 yards of swimming, 4:10 hours of biking, 2:55 hours of running (so about 18 miles)
Pretty good week, huh?  Lots of back-to-back workouts.  I felt really strong all week, thanks to that extra rest day on Wednesday.  And I'm VERY excited about this week because it's an "Active Recovery" week, which means that although I'm still working out nearly every day, my mileage and time requirements are a lot lower.  I'm pumped for a break.
What Coach Marni calls an Active Recovery Week is basically a Stepback Week. What does this mean? Well, in any decent training plan for longer events, every month of so, you'll get a break (in running training plans, you usually see about 25% less mileage during a stepback week).  Stepback weeks are necessary for two reasons:
Physical:  Stepback weeks give your body a break and allow time for muscles to heal properly.  Avoiding injury is key, and stepbacks really give your joints and bones a break from the constant pounding of ANY distance training plan.

Mental:  Most importantly (to me), stepbacks give you a mental break.  Especially for a longer race like a half or full marathon or a longer triathlon, the training program is such a huge time commitment.  Stepbacks give you some breathing room and help boost your spirits.  I always come back from a stepback week ready to go!
Yay for a  break! <— PS – Isn't it funny how much training warps your brain into thinking that certain distances or durations are "breaks?"  Six weeks ago, I would've looked at my current schedule and thought it was insane.  Now, I think how relaxing it will be!
Announcements!  Our Winston-Salem race is this Sunday (so excited!) and registration closes on Thursday. Use promo code FB10 to save $10 – wahoo!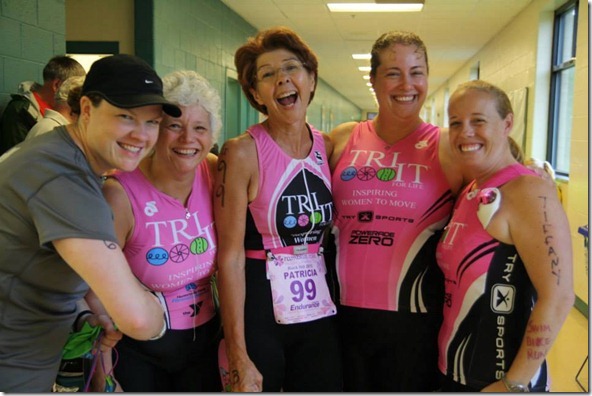 And the cost for the Charlotte race (September 22) is about to go up!  So register today…. I'll be at each of the last three races (including Chapel Hill on October 6), and I would LOVE to see you there!  Our race series is a great introduction to the sport of triathlons, so please – give it a shot!
Soli Beat
Did you hear that The Fitnessista has a new workout DVD coming out? I'm so excited!  I'm literally the worst dancer on the planet, but I love everything that Gina does, and I'm sure that her DVD will be awesome.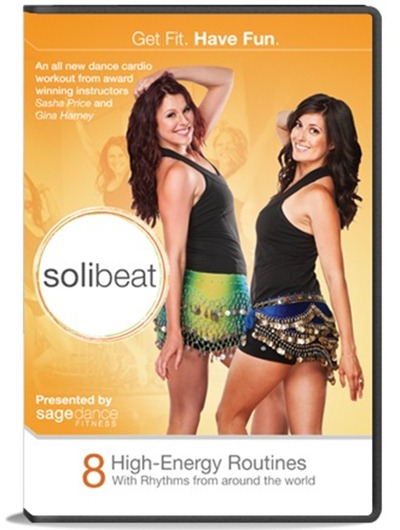 If you're into dancing for fitness, consider getting a copy of the Soli Beat DVD on preorder! You'll save a few bucks and support an awesome blogging friend. <3