So, after our Fourth of July four mile race, it was time to party!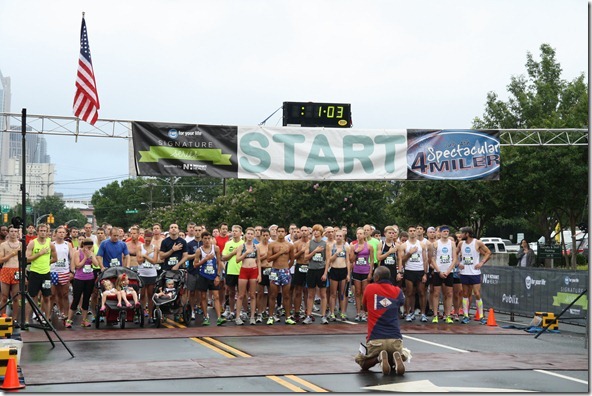 We were in such a good mood that we organized a little BBQ at the very last minute.  I think I prefer to throw last-minute get togethers because then I don't have a lot of time to get worked up and stress over the menu and the decorations.  I know some of you love to craft complex DIY projects, but my craftiness is few, far between, and limited in all directions.  I have my moments, though.
Anyway, these last-minute parties work out well because our friends are also last-minute kind of people.  So we rang everyone up and before I knew it, we were dashing to Party City in our race bibs for decorations (by the way, Party City may be one of my favorite stores, ever).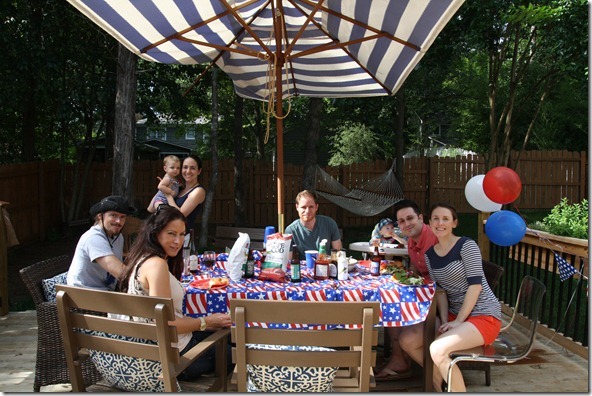 On the menu:
Black Bean burgers
Baked beans
Salad
Fruit kebobs
Chips
My sister-in-law brought some chicken and sausage over, too, and in the end, we had more than enough food.  The menu was so straight-forward that it was easy to whip up all the food.  And the kebobs looked impressive but were so simple.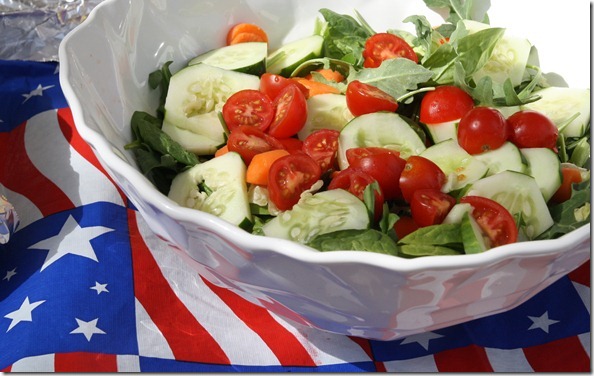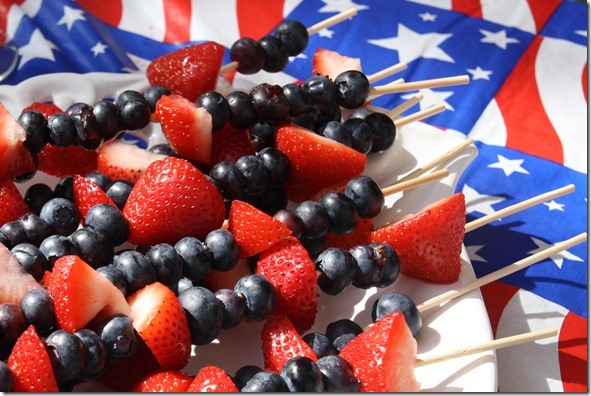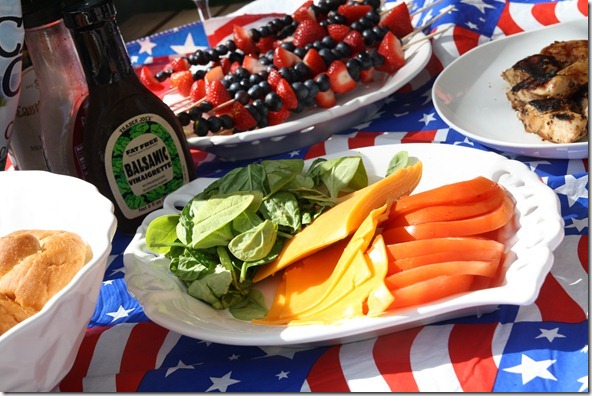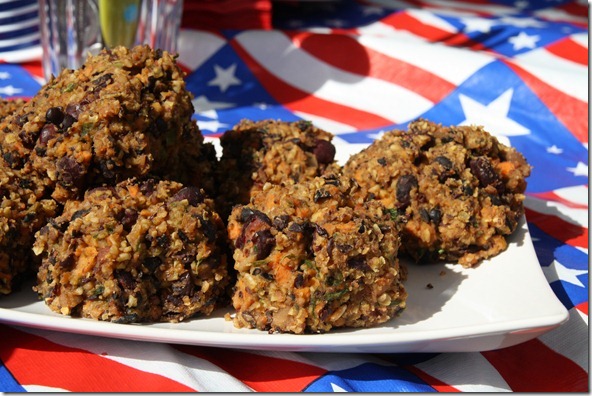 Once again, I used Emily's Black Bean Burger recipe but made a few modifications: almonds instead of pumpkin seeds, one can of kidney beans instead of one of black beans, and the addition of extra olive oil and chopped raw spinach.  They were really tasty!
Kiddo fun: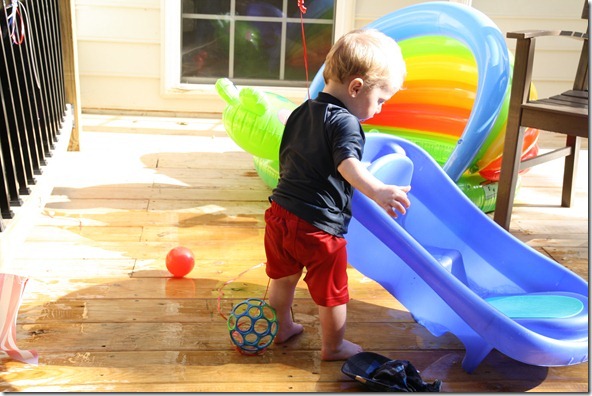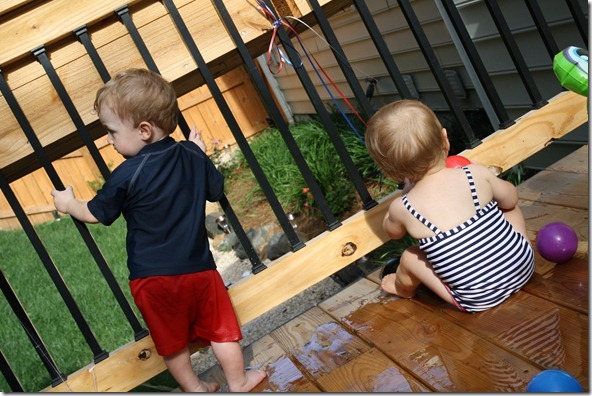 We thought about waiting until it was dark for fireworks but also wanted to share the experience with Henry.  We ended up setting off our firecrackers at 6 PM – in broad daylight – but it was still fun and Henry had a blast watching everything go BOOM.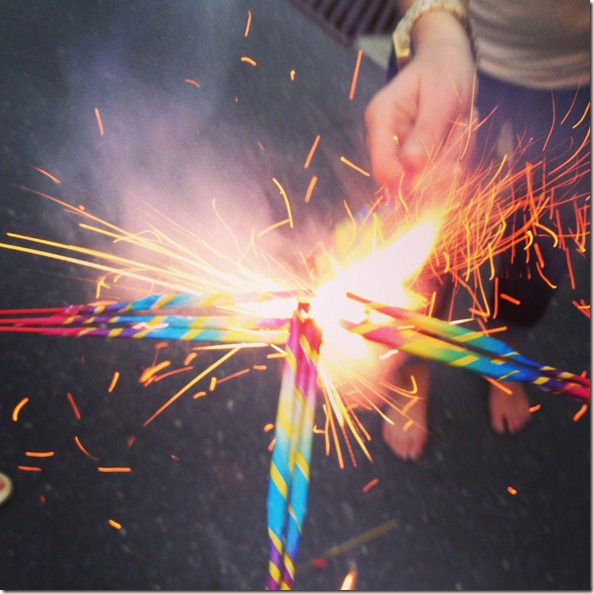 July 4, 2013 will go down in my memory books.  It was relaxed and fun – everything a perfect summer day should be. <3