Biiiiiiiiiiiiiiiiiiiiiig news.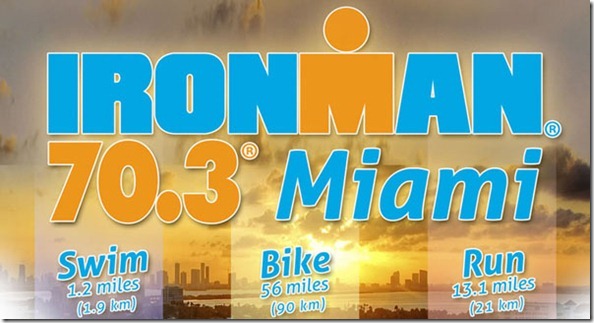 Back on May 30, I pulled out my credit card and registered for the Miami 70.3 race.  Yes.  That's right, my friends.  At the end of the day on October 27, I will be able to say (very, very proudly), "I am a Half Ironman!"
That's 1.2 miles of swimming, 56 miles of biking (oh, God), and a half marathon.  All together, we're talking 70.3 miles of sweat, cheers, and maybe a few tears.  To say that I'm excited would be a huge understatement.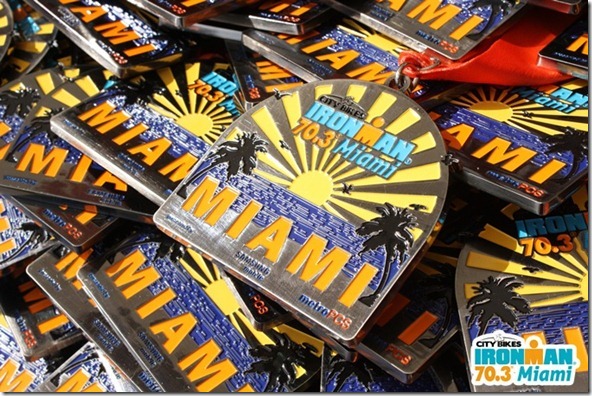 (All race pictures courtesy of Miami 70.3)
WHY MIAMI?
I was born and raised in the 305, and I can't imagine a better city to do my first Half Ironman.  I'm really thrilled that I'll be doing this race in my hometown!  I'm excited to swim in Biscayne Bay, and I'm hoping that the flat bike course will be an advantage.  Plus, we'll be staying with our dear friends Lisette and Danny, which will save a pretty penny on race costs.  Half Ironmans aren't cheap!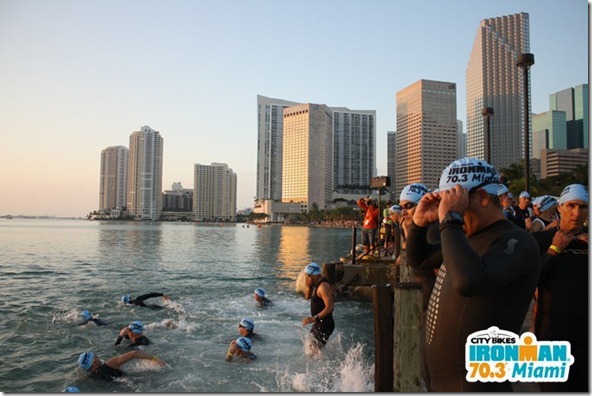 Oh, and did I mention there's a University of Miami football game the day before the race? That is how you get your Husband super excited about attending a Half Ironman – you promise that the trip will include football.

WHY NOW? SERIOUSLY – ARE YOU INSANE?
Yes.  Hah.  I know that I've waffled hard about endurance events post-Henry.  Remember back in January, when I had so much trouble training for a half marathon? I really suffered mentally through the training – it was so difficult to go for long runs when I was so tired.  And then I wrote a post asking other moms for advice on training, writing that I felt drained and unmotivated?  Yup, yup, yup.  Well, thankfully, things have changed.
I finally feel like I'm recovering from the absolute physical and mental exhaustion that is pregnancy, childbirth, breastfeeding, and the newborn stage.  Before Henry, I really never considered what the first year of parenthood is like.  Let me tell you – it is tiring, emotional, and draining (more than anything, it is amazing, but I'm just trying to keep it real here). There were days that I was too pooped to brush my teeth, let alone run 10 miles. But now… Henry is (mostly) a happy sleeper and napper, and as a result, I am a fully functioning member of society once again.  Wahoo!  When it comes to exercise, what used to feel like a chore or a struggle once again feels like my beloved hobby.  Sure, I have my ups and downs (and who doesn't?), but there are far more ups, and I feel very positive about fitness in general.
So why now?  Simply put, it's now… or in five years.  We hope to expand our family very soon, and I have a much more realistic idea of what having a baby means.  I have zero delusions that I will feel up to training for a Half Ironman with two small children (if you can do this, kudos, and please tell me your secret).  I looked at my life, my responsibilities, and my goals, and I really do feel that if I don't do this in the next few months, it will have to wait until at least one of my children are school.  That's cool – but I don't want to wait that long.  I want to become a Half Ironman NOW!
Before I registered, I talked to a lot of people with Half Ironman experience, read so many blogs, and thumbed through a few training books.  I feel like I have a really good grasp on what this undertaking will entail, and I've studied my schedule closely to make sure this is feasible.  More than anything, I want to finish feeling strong and happy, not overwhelmed and stressed.  I'm finally in a place to make that happen – so I'm going to do it!
BUT A HALF IRONMAN? ISN'T THAT, LIKE, EXTREMELY HARD?
So I hear.  I'm most concerned about the bike (56 miles) because I've ridden that distance about three times, and each time, it felt like foooooooooooooorever.  I'm also concerned about the run because, well, a half marathon is a long, long way to go, but it will feel even longer after the bike!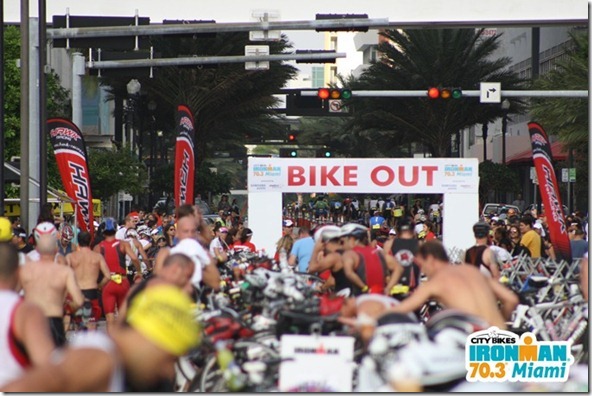 I have been spending a ton of time on the bike and in spin class (even more time than I've been blogging about) and I have seem huge improvements in my cycling fitness. So although I feel like this will be very hard, I also feel like I can do it.
It helps to know that, over the last five or six years, I've come so far with fitness.  Before, I couldn't run a quarter of a mile.  At that time, I never would've imagined that I would train for a 10K, a half marathon, and even two full marathons!  And then I did two Metric Century bike rides and a 100 miler.  And started really racking up the triathlons.  My history proves that, even if I think it's impossible at first, I can do it, as long as I focus and commit.  I need to keep that in mind as I move forward.
HOW DO YOU TRAIN FOR THIS?!
Good question.  Very good question!  One that stumped me for several weeks, in fact.  I studied so many different training plans (both online and in books), and I walked away feeling more confused than ever.  When I did my marathons, I checked out a bunch of plans and quickly noticed that they all follow a similar progression.  But with Half Ironman plans – oh man!  They vary so much! 
That's when I started looking for a triathlon coach.  When I found Marni, I knew she was the one.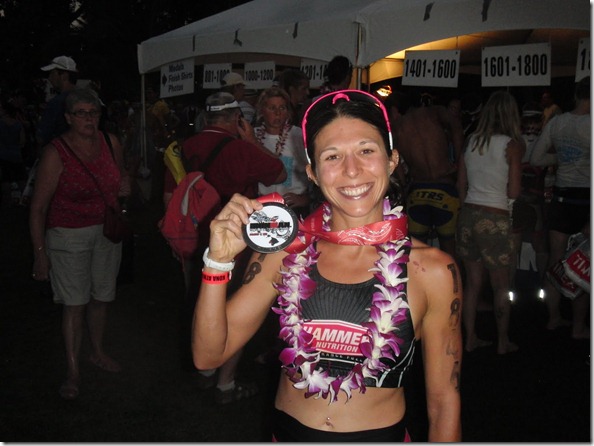 Marni Sumbal is a registered dietitian (and a vegetarian), an exercise physiologist, a FIVE TIME Ironman finisher (including two Kona finishes), and a USAT Level 1 coach.  She can run a 19-minute 5K, a 1:33-minute Half Marathon, and a 5:19 Half Ironman.  Oh, and she qualified and ran the Boston marathon (but of course!).  She owns her own triathlon-coaching business.
But what really drew me to Marni was her philosophy.  Read on….
I am enthusiastic about living an active and healthful life, all while maintaining a healthy relationship with food, the body, and exercise.

I believe that it is important to understand that there are no quick fixes. The body must be respected – not only on a daily basis, but also when training for an athletic event. My goal is to change the way people view, speak about, and consume food and inspire, motivate and educate society as to the most balanced way to eat for fuel.

In terms of exercise, I believe in quality over quantity, and I create training plans that allow athletes to make progress with fitness. The most optimal way to improve fitness is to find the best way to improve with the least amount of physiological training stress. 

I do not support fad diets (or off-limit food lists) or  extreme training/fitness plans.

If you want to create positive and lasting lifestyle habits, consistency in life will determine what you do today, how you perform tomorrow. and what will happen in the future.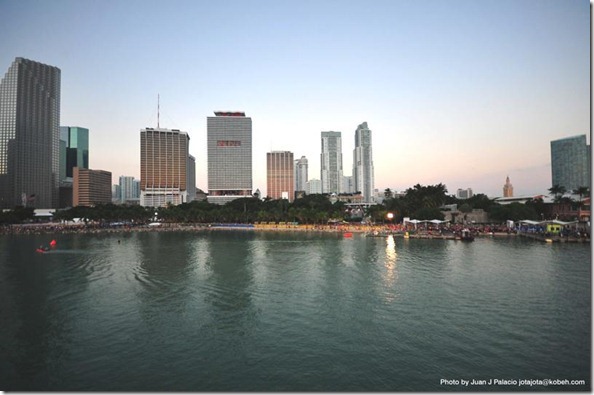 So Marni is putting me on one of her 'pre-built' plans (I begin training officially in August), and then we'll be working together every few weeks to track my progress and make any necessary changes.  Marni agreed to be my coach in exchange for an introduction to my wonderful readers, so you'll be hearing a lot from Marni in the future.  I'm so excited to share with you all of her knowledge and expertise.   For example, check out this informative blog post from Marni on Everything You Need to Know About Sports Nutrition. If you want to know more about Marni, follow her on: Twitter, Facebook, her blog, and Instagram.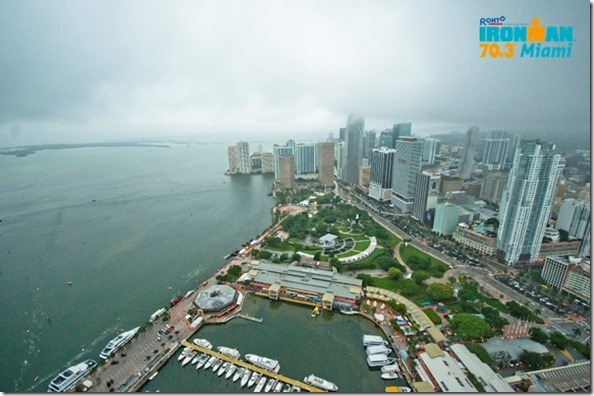 In conclusion, I am all sorts of nervous and excited.  I remember when I first started doing triathlons, I said, "I will NEVER do a Half Ironman!" and yet – here I am.  I've definitely learned to never say never; endurance events are just so much fun and very addicting (but seriously – I'm never, EVER going to do a Full Ironman). 
I am looking forward to seeing my supportive Husband and sweet Henry on the course, cheering me on.  And it's nice to know that over the last year, the three of us have come so far together.  Being able to train for this event says as much about my family as it does about me – I'm so lucky to have the support from Kristien and the full nights of sleep from Henry.

70.3 Miami or BUST!