A baby recipe!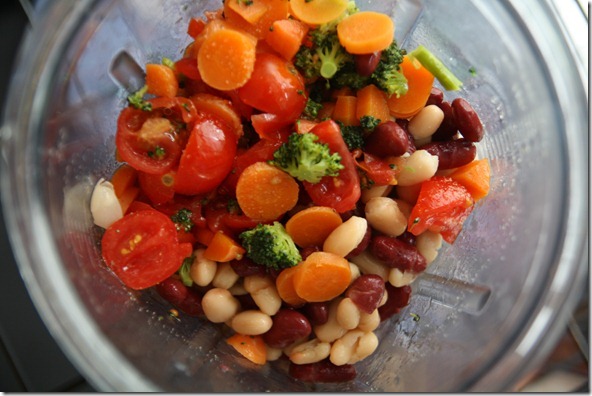 Baby food pouches RULE.  At first, I thought, "Man, those little pouches are priceeeeey.  Why wouldn't moms and dads just buy the jars and spoon it out?"  And then I had Henry, who usually hates to have anything fed to him and prefers to do it all by himself.  I also realized that pouches are infinity neater than messy spoons.  Now I get it!  Pouches are portable, easy, there's little mess involved, and – above all else – Henry can feed it to himself.
Despite all the things I love about pouches, they are very expensive.  They cost $1.50 – $2 a pop.  Ouch.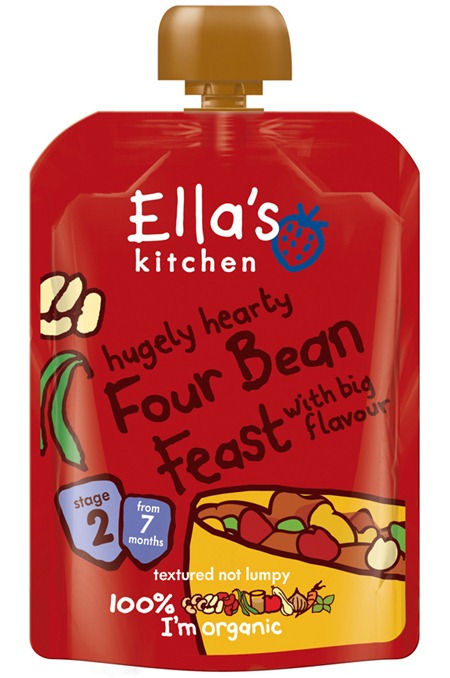 While I still often rely on store-bought pouches because they are shelf-stable and keep well in a diaper bag, I also make homemade pouches.  It's much cheaper!  And environmentally-friendly.
Enter – the Little Green Pouch.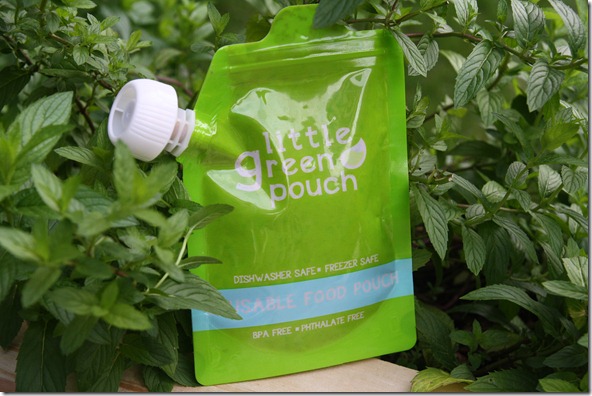 My friend Amanda from LGP gave me a few of these to sample, and I have to say – they are amazing!  One thing that I hate about the store pouches is they seem SO squeezable.  Too squeezable, if you know what I mean?  My rug certainly knows what I'm talking about…
Anyway, Little Green Pouches just don't seem to explode as easily as the other pouches.  Which I adore.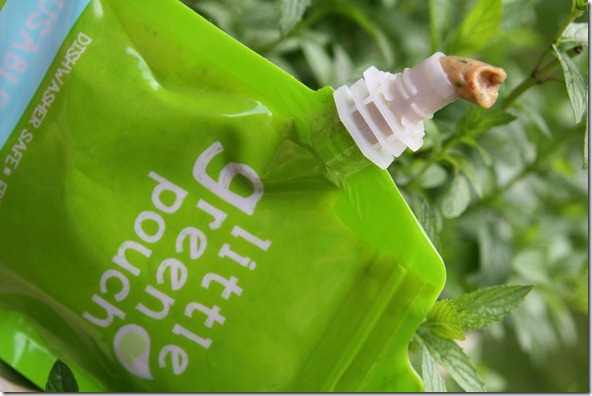 I usually fill up our LGP with applesauce, but sometimes, I make a savory bean mix that is reminiscence of Ella's Kitchen Four Bean Feast.
I like this combo because there is protein (from the beans), vitamins and minerals (from veggies), and fats (from olive oil).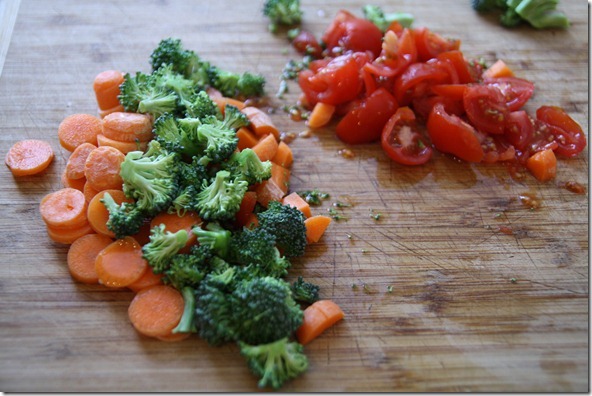 This recipe makes a lot of Bean Feast, but you could freeze small portions in Ziploc bags – just put the bag in a bowl of warm water to defrost, and then squeeze into your LGP.
Bean Feast for Babies
Ingredients:
1 can white kidney beans

1 can red kidney beans

1/4 cup chopped carrots

1/2 cup chopped broccoli

6 cherry tomatoes

1 handful raw baby spinach

Dash of garlic powder (or you could use curry powder)

2 tablespoons olive oil

1/4 cup water
Directions:
In colander, rinse the beans to remove excess salt and sauce.

On the stovetop, lightly boil carrots and broccoli for five minutes, until soft.

In a food processor or blender, combine all ingredients under smooth. 

Scoop into pouch when baby is ready to eat.  Store remainder in fridge for up to three days or put in freezer in individual portions to keep longer.
Yum!  Henry inhaled an entire pouch for his mid-morning snack, and then we played with blocks.
Remember Heather from the now-defunct blog Hangry Pants?  Heather, Mark, and their son (!) sent Henry these awesome Activity Blocks for his birthday.  The blocks rattle, have fun textures, and even have little 'windows' that baby can look through.  Henry is just starting to stack blocks (instead of chucking the blocks at my head), which is really, really cool (and less painful).  Thanks, Hangry Heather! We love you!
Full disclosure:  I was provided the LGP by the company for review; however, I was not compensated for this post.