I found myself spinning on my indoor trainer until 9:30 PM last night, and then I woke up and did a 6 mile run with Henry before I took him to swim school.  And I'm due to get back on the bike tonight.  Oh my.
My new motto is "STRONGER WITH EVERY WORKOUT" because I really, really can feel myself making improvements.  When I signed up do to the Half Ironman, I kind of thought, "Dang, how will I ever do that?!" but now I'm starting to see how it's possible (the secret: a lot of cardio – like, a ton. Oh, and a lot of strength training.  And a lot of yoga, too…).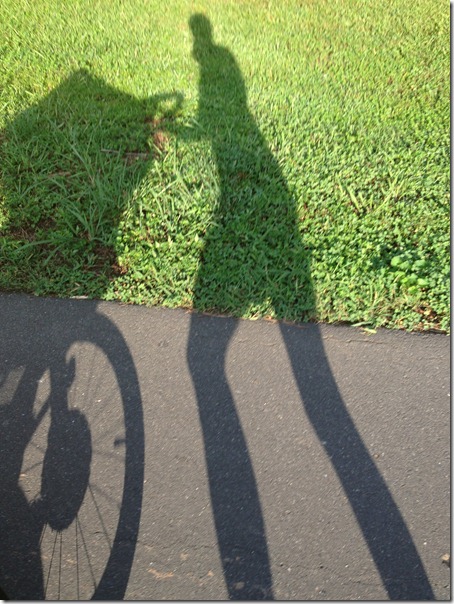 Coach Marni is doing the Lake Placid Ironman this weekend – pretty cool, huh?  I'm excited for her.  She's an old pro at Ironmans (this will be her SIXTH!), and I'm sure she'll do great.
I thought I'd be fun to show you all my latest e-mail exchange with her…

And here's what she wrote back:
Your should be kicking.. but not overkicking. Think of a nice, steady flutter kick. Every swimmer has a style of kicking in terms of the beats of kicking relative to the arms, but think about "nice, steady" kicking – from your glutes/hips as you are reaching and rolling.

 

This is an issue for many – the hips drop in the water and the feet do all the work. So think about a string on your belly button pulling you to the ceiling and try to swim downstream.  This may  help position your hips a little higher in the water.

 

In a triathlon race, you don't want to overkick. You want to swim efficiently, as even swimming hard with your arms will expend a lot of energy. The key is to be as efficient as possible on race day.  So when you are in the pool, think about having good form and being comfortable without having to do a lot of "work" to move forward.
So perhaps my new mantra should be "NICE AND STEADY!"  I like that one, too.

What's your workout mantra?