National Public Radio is running a contest for the best summer 'found recipe.'  What's a found recipe? Well, it's one that the cook came about in an unusual way.  There are three finalist in the competition: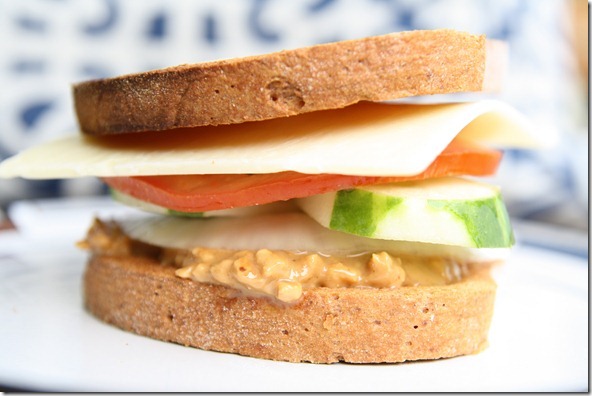 I loved the Strawberry Trifle story, and the Ensenada Slaw story was dramatic, but when I heard the ingredients in the Diane's Dad's Sandwich…. I knew that I had to make it!
Ready for it?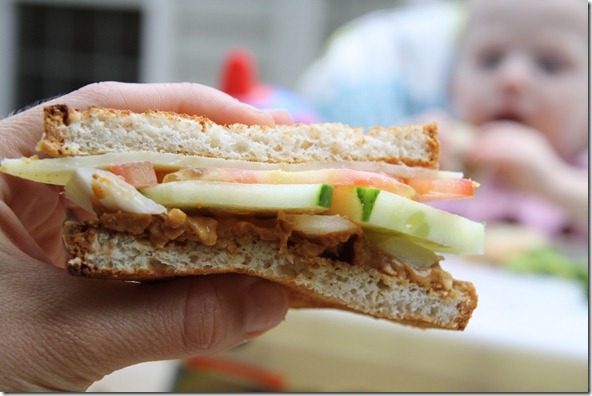 A layer of crunchy peanut butter followed by thinly sliced white onions, cucumbers, tomato, and a slice of white extra sharp cheddar cheese.  When I heard "peanut butter + cheese," I thought this was either going to be the worst sandwich recipe of all time or the best sandwich recipe of all time.
It was… amazing.  The flavors worked in this wonderful, crazy way.  Diane's Dad was a smart dude.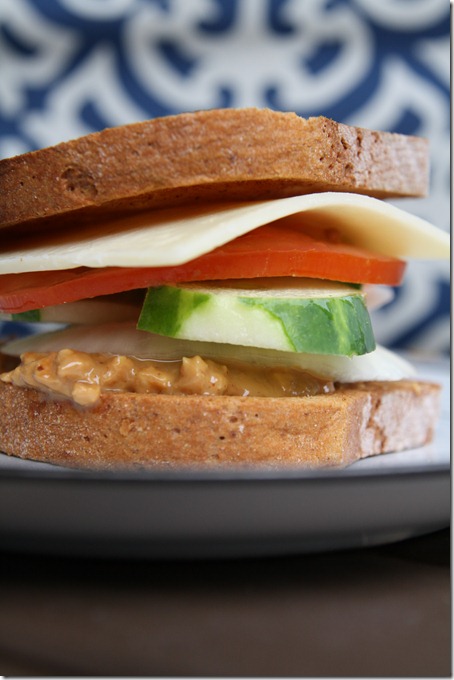 My vote for Best Taste of Summer Found Recipe goes to Diane's Dad Sandwich.

  You can listen to or read all three of the entries and vote on the NPR website, if you feel so inclined!
Would you try a peanut butter and cheese sammie?