It was a good week!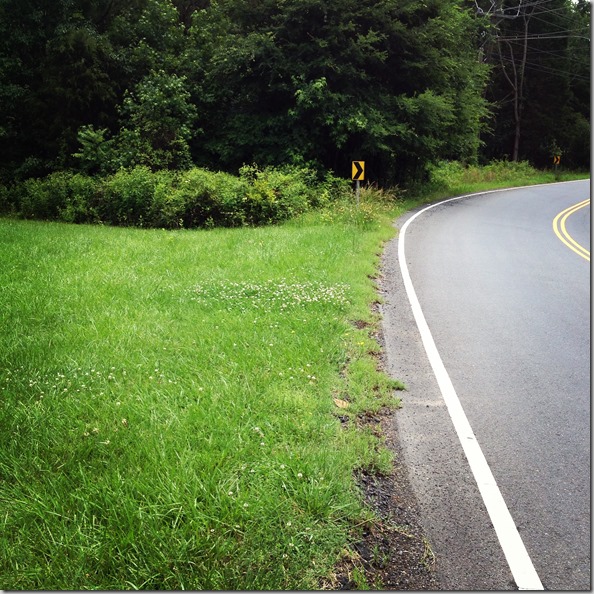 I'm finally public on Instagram – CaitlinHTP.  Won't you be my friend?
Here's all my workouts from last week.  My next tri is just around the corner!
Monday – Rest.
Tuesday – Morning: 2 mile run at the gym + strength training (legs).  Afternoon: 1000 yard swim.
Wednesday – 1 hour ride on the indoor trainer.
Thursday – 1000 yard swim.
Friday – 45 minute bike ride on the indoor trainer.
Saturday – 5 mile run without the jogging stroller – such a nice break for the arms!
Sunday – 1 hour ride on the indoor trainer.
Totals: 7 miles of running, 2000 yards of swimming, 2 hours and 45 minutes of bike riding, one strength training session
Thoughts:  I'm pretty pleased with last week's workouts. My goals were to: increase saddle time, do at least one strength workout, and go for an open water swim. Unfortunately, the open water swim (ran by our local YMCA) wasn't offered this past Saturday, so that was a no go.  But I did make my two other goals, so I'm proud of myself.
The trouble with increasing my bike time is that my run distance suffered.  I ran twice as far last week as I did this week.  My ultimate goal is to increase intensity and duration for all three triathlon sports, but I feel like I'm currently in a bit of a fitness plateau and struggling to 'break through' the barrier to more intensive workouts overall.  Currently, if I increase one sport, another has to give.  I'm not too bothered by the shorter run distance because biking is my priority, and during races, I lose the most time on the ride, not the run.  But I have a sneaking suspicion that my fitness turning point is right around the corner – maybe next week?
And yesterday, after I finished my ride, I took my bike to a local shop to get it tuned-up. They offer a $20 race-day package that checks gears, shifters, the tires, etc.  I know one of my gear shifters is screwy, and I'd really love to have everything in picture-perfect condition before Sunday's race.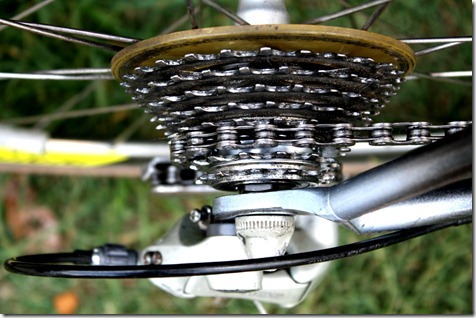 When we were at the bike shop, I have to admit – a few shiny new bikes caught my attention.  My bike is definitely showing its age and use – plus a few triathlon battle scars, including a ripped-up seat from a crash a few years ago.  Man, oh man – the news bikes are so beautiful! I did look into payment options – the store offered free financing for 18 months! – and was oh-so-tempted.  The Husband even said, "Want a bike? Let's buy a new bike!"  But I always imagine DadHTP saying, "It's not the bike that makes you fast, it's your legs." So true.  I'd rather use the money on more race registrations!  I managed to walk away from the bikes… but it was hard.
Side note: THIS WEEK ONLY!
Save $10 off individual registration and $25 off relay team registration for all remaining Ramblin Rose sprint triathlon events. 
It's not too late to become a TRIATHLETE this summer!  Our final races include:  Rock Hill, SC (July 14), Winston-Salem, NC (August 18), Charlotte (September 22), and Chapel Hill (October 6). I will be at each and every event and would LOVE to see you there.  Use promo code SUMMER to save.  Deal ends June 16 at midnight.
How was your workout week? Ever hit a fitness plateau like me?