Let's talk about this race photo.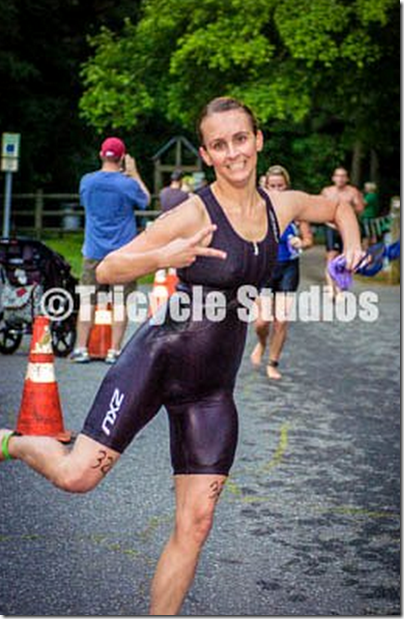 Another failed heel click!  I attempt to do a heel click at every race.  Very often, I cannot time it correctly with the photograph's flash (because, seriously, I am usually busy trying not to pass out from exhaustion in the middle of the race, and while heel clicking is high on my priority list, it requires a great deal of oomph)…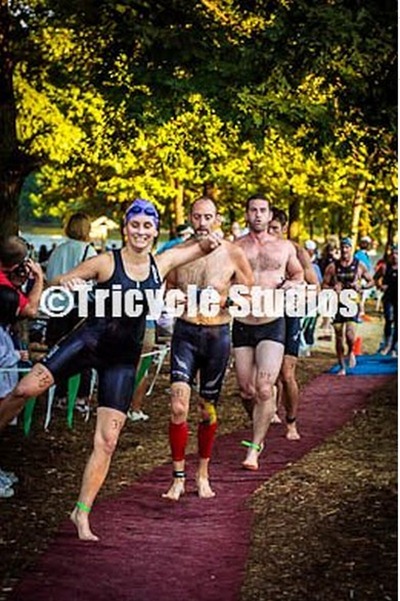 But sometimes I time it perfectly and click click click for the camera…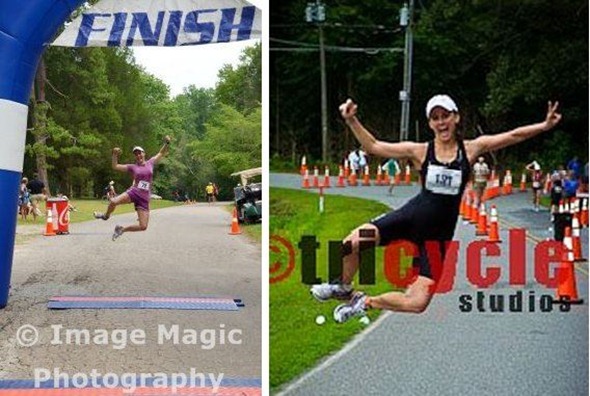 Next time!  I'll get a good one next time!  Only a month and a half to go until my next race.  I should practice my heel clicks more regularly….
Speakin' of practice…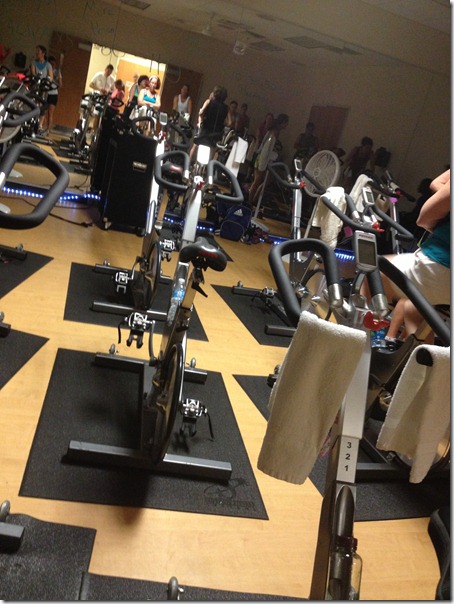 Back to working out.  I took a few days off after the race to recover, and I was ready to go this morning.  I ran a fast mile on the treadmill and then went to spin class, which was a fabulous as always.  My favorite instructor was teaching.  I like her because 1) she plays the same songs over and over again (which I do, too, when I love a song!) and 2) she says some really funny one-liners.  Like…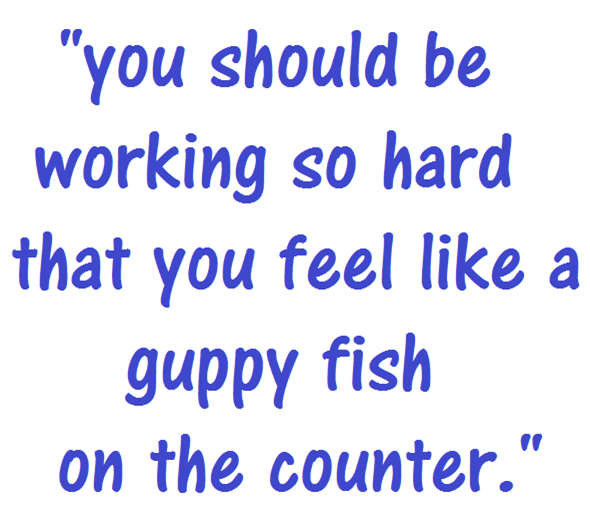 Do guppies heel click?  No.  Then I don't wanna be a guppy.
Breakfast: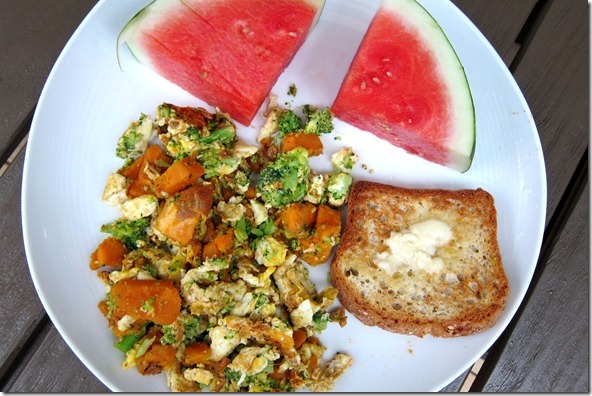 An egg scramble with broccoli, spicy soy chorizo, and sweet potatoes.  Kind of a strange flavor combo, but it worked.  I would've loved to eat those juicy watermelon slices, but Henry stole them all and promptly inhaled 'em.
Question of the Day:  What time of day is it easiest for you to be healthy?  Me:  the morning.  I eat a balanced breakfast and (usually) find time to exercise.  As the evening approaches, I start feeling lazy and want to just get horizontal on the couch, eat cookies, and watch back-to-back episodes of Scandal.