I've written a few times about how hard it is to make it to spin class.  And I don't really enjoy riding in the immediate area surrounding my house (way too much traffic, not enough bike lanes).  A few people reminded me about my Bell Motivator, which was gathering dust in my garage.  See?  This is why I love you!  I had forgotten about my Motivator but my readers had not!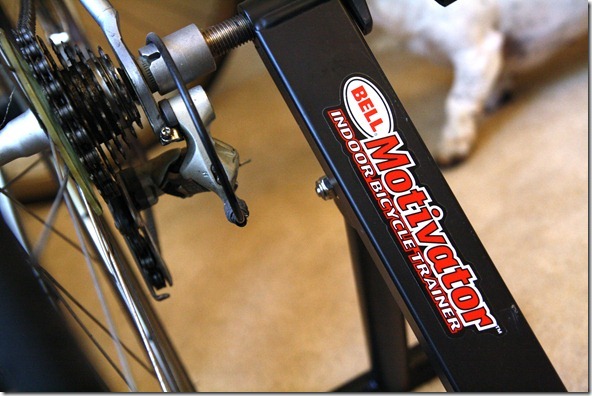 I spy Margaret.
The Bell Motivator is an indoor trainer.  You hook your road bike up to it and can ride inside.  There are loads of indoor trainers on the market; some are expensive and some are not.  The Bell Motivator is definitely one of the cheapest options – under $100.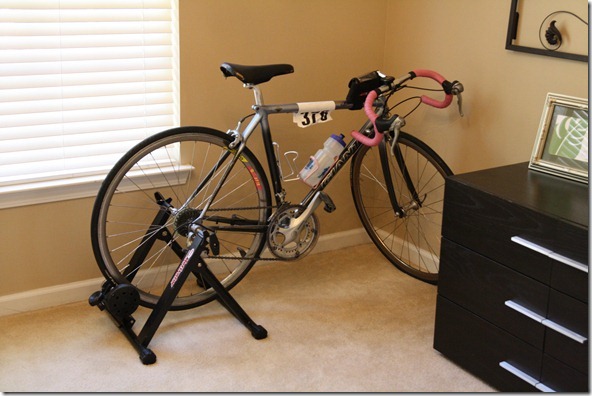 I've had a few questions about the Motivator, so I thought I'd give it a thorough review.
I really like the Motivator (when I remember that I own it), although it doesn't compare to spin class (people! action! things to look at!) or riding outside (same).  I usually put my bike in front of the TV or in front of my back window so I have something to think about; it's currently in my bedroom because Henry tries to climb my bike if it's in the living room.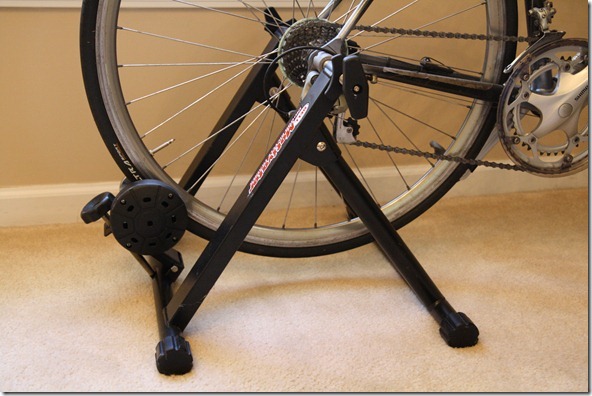 The Motivator creates resistance by pressing up against the back tire.  You can turn the knob to make the ride harder or easier (shifting gears will do this, too).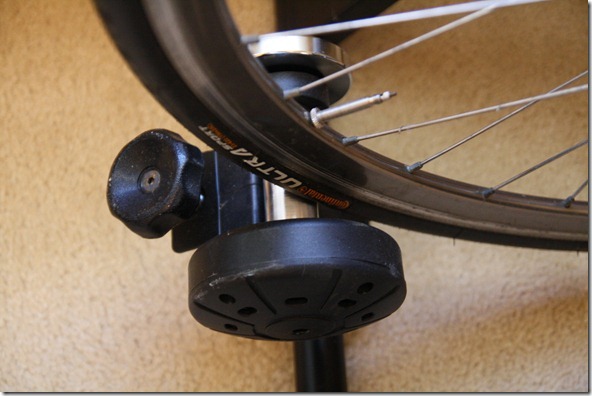 The biggest question about indoor trainers is "how loud is it?"  I would say the Bell Motivator is as loud as you would expect a cheaper trainer to be.  It's equal to a vacuum.  I can listen to NPR on my speaker system (small, cheap speakers) while I ride if I put the volume all the way up.   Hopefully, that gives you an idea of how loud it is!
The other issue with the Bell Motivator is that it slightly tilts the bike forward.  You can buy a riser block (like this one) but I just put a heavy book under the front tire.  Problem solved.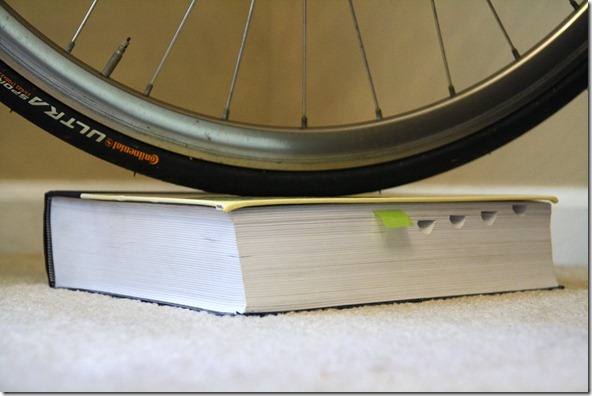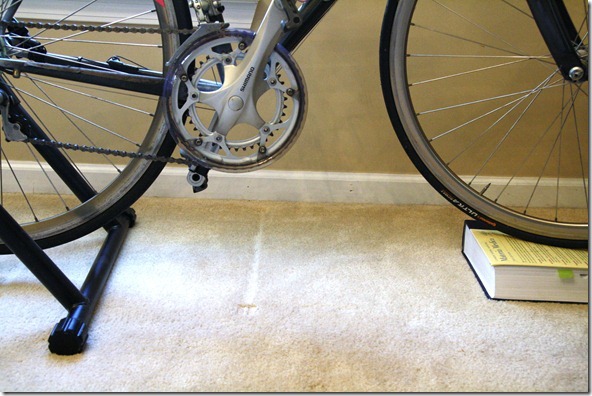 The bottom line is that I think the Motivator is an excellent product considering it's price.  I've had it for about four years, and whenever I do use it, I am really thankful that I own it.  I rode for 45 minutes yesterday and broke a serious sweat while simultaneously reading a book and listening to the news.  Can't do that outside!
Speaking of books… I just finished World War Z: An Oral History of the Zombie War.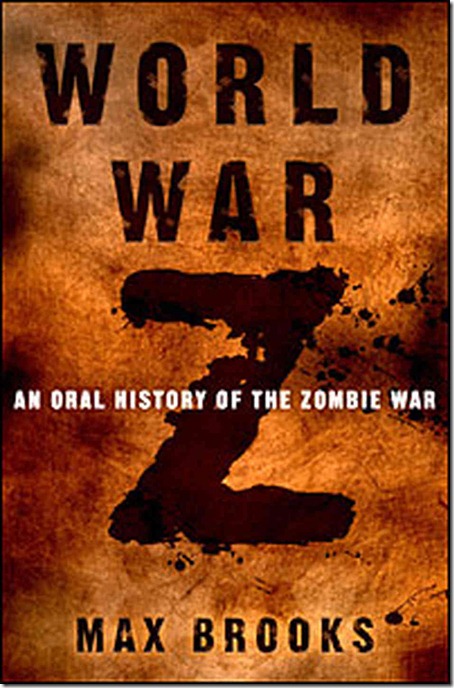 TWO HUGE THUMBS UP!  I loved this apocalyptic horror novel.  It's written in such a creative style and was a really engaging and exciting read.
The Zombie War has been over for a decade years, and a UN employee is traveling the world to record testimonials from everyone from average citizens to political leaders about what happened when zombies attacked.  The book is formatted as interviews and reads like a collection of short stories.  Through the interviews, you slowly piece together what happened when a virus nearly wiped the entire human race away.  World War Z is actually going to be a movie (coming out in June and starring Brad Pitt), but I just don't know how they are going to recapture the feel of the book in movie format.  If you love zombies, definitely check out World War Z.  Plus – isn't World War Z the best title ever?!