Wahoo! Back home again.  And this time, it's for a while.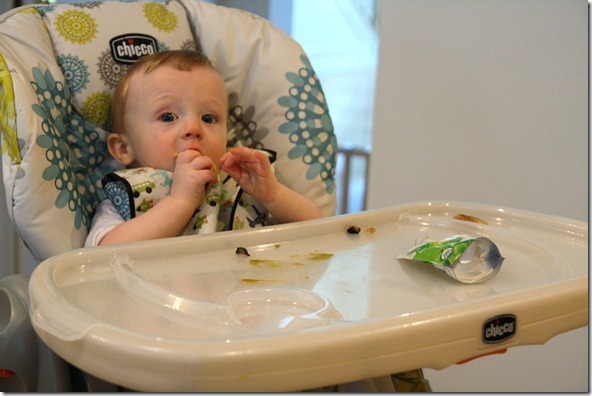 Henry learned lots of new tricks while I was gone.  He can stand up from a squatting position really well now.  And whenever he sees Maggie or James, he always shouts out "DAH!"  I love that dog is his first word! 
Getting out of Connecticut was a bit of a hassle.  It snowed 6 – 7 inches overnight from Thursday to Friday.  I was so nervous that my flight would be canceled, but you New Englanders know how to rock it.  Only a slight delay…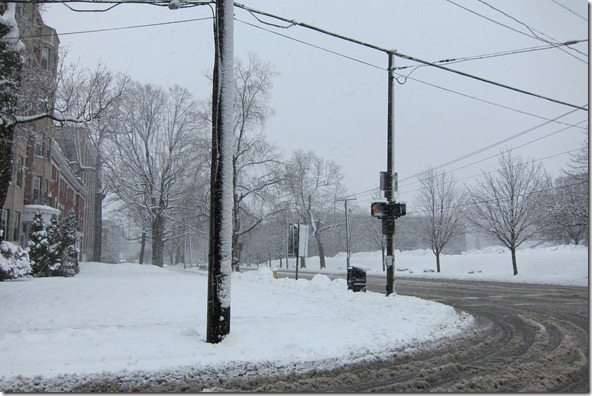 It went from this on Thursday afternoon:
To this on Friday morning!  Whew.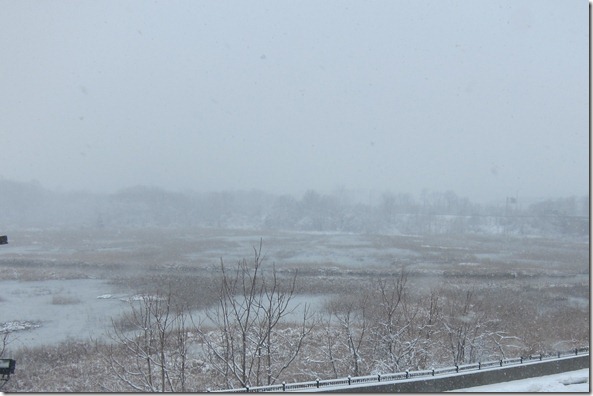 Luckily, I rented a bigger, sturdier car this morning.  The two-hour trek to the airport was only slightly terrifying.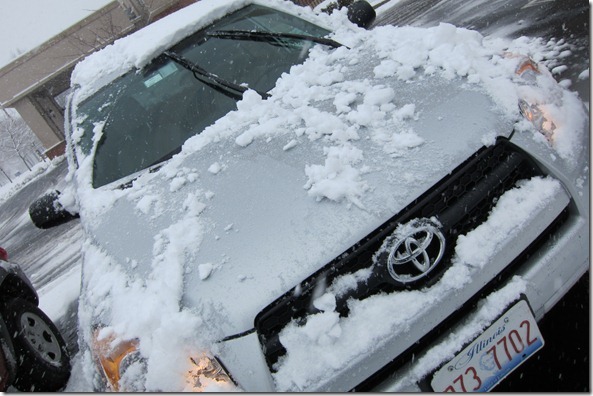 It was good to be home.  Nice and sunny and – date I say it – even a little warm.
Breakfast time with Henry!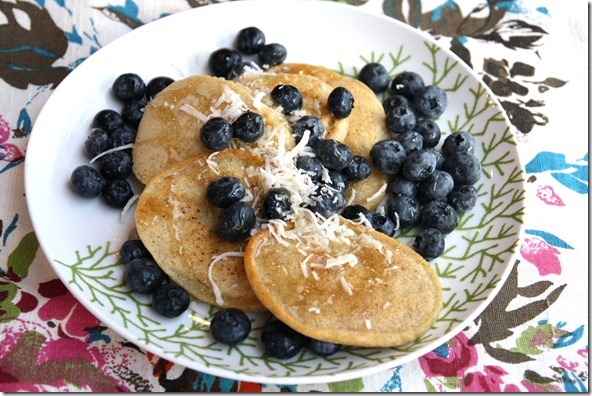 Pancakes with brown rice syrup, coconut, and blueberries.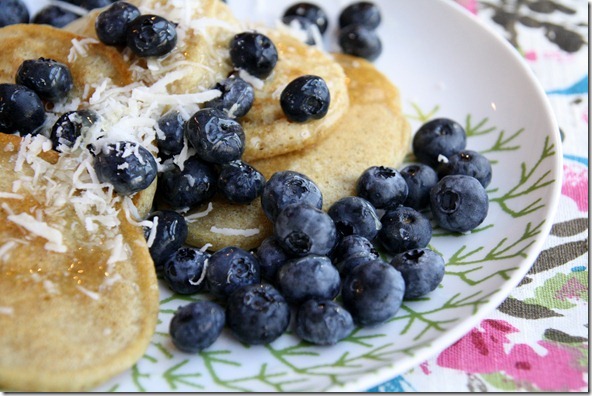 This was Henry's first time tasting pancakes – they were a hit.  Of course, in lieu of syrup, his pancakes were dipped in pureed peas. Not what I would want as an adult, but he seemed to like the combo.
And then I ran sunny 3.0 miles.
It was a good morning all around.   How's your Saturday?  Any fitness goals?  I'd sure like to squeeze in a swim and a bike this weekend, too.