I have been waxing my eyebrows every two weeks for about 12 years – minus that 60 day period during The Naked Face Project. In all the waxes that I've survived – I say survived because it still hurts like hell – I have never had anyone drip wax on me.  But today, I had wax dripped right into my hair!  And then the lady said, "Oh, don't worry, we'll just cut that glob out."  I panicked and successfully pulled it – and a few dozen strands – out without the use of scissors.
So. Yes. That was the lowlight of my day (but not a bad low, right?).  But here was the highlight: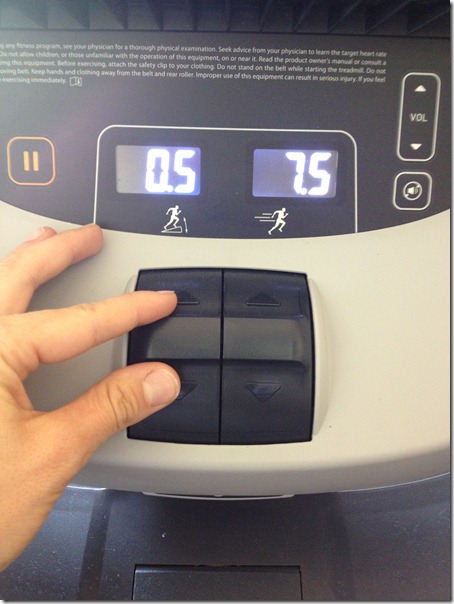 A KILLER double workout – today's was a run and swim.  I'm working hard on my speed for all three triathlon sports, so I tackled an intense speedwork session on the treadmill:
1 minute warm-up
Sprint Cycle Part 1: 1 minute at 7.0 MPH (8:34 minute pace)
Sprint Cycle Part 2: 1 minute at 7.5 MPH (8:00 minute pace)
Repeat sprint cycle 7 times
Cool down until 2.0 miles
I finished in 16:44 (WOWZA) and then headed to the pool, resisting the urge to pop into daycare and say hi to Henry.
A brief transition…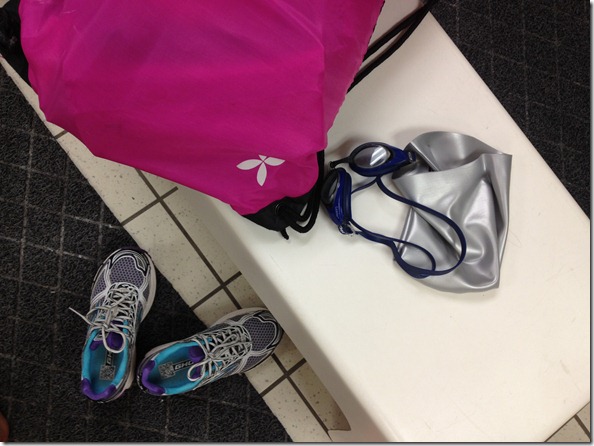 And then I swam 1,000 yards.
Have you guys seen the Haney Project? Hank Haney (pro golfer) is attempting to teach Michael Phelps the game. I got sucked in because I love Michael (plus, I have a friend who is friends with him, so I kinda of feel like I'm friends with him, too, but of course, I'm not… file that one under 'Things I Definitely Would've Already Blogged About').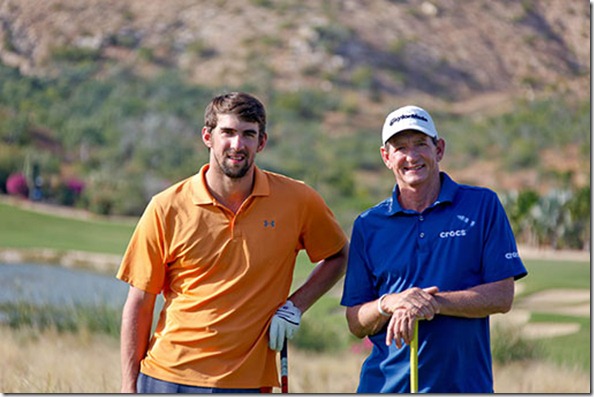 Anyway, at one point, Michael gets Haney in the pool and gives him a lesson on how to swim.  I paid serious attention to this bit.  Michael talked a lot about how he breathes, only lifting the side of his face out of the water instead of his whole head.  I've noticed that I lift my head too much, creating drag and wasting energy, so I'm trying to challenge my inner Michael and be a half-face-breathing-badass.  It's easier said than done.
And last, but not least, I leave you with this – Henry's breakfast from the other day: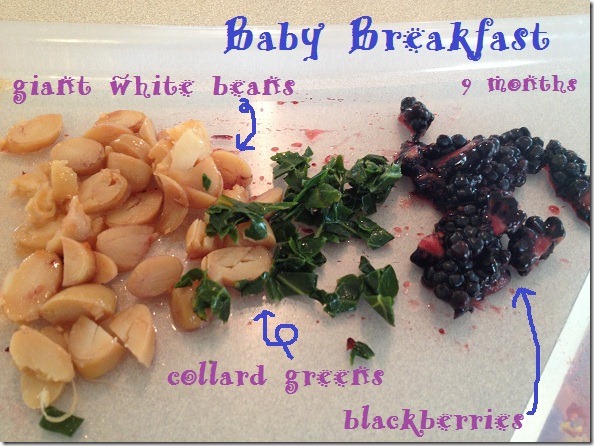 This post was slightly convoluted, was it not? That's because I'm hopped up on caffeine in a desperate attempt to make that deadline.  Here I go.. time to get back to it!