Baby bibs are designed with a little pocket at the bottom.  Babies drop a lot of food, of course, and the pocket catches the goodies so the bits don't end up in their lap or on the floor.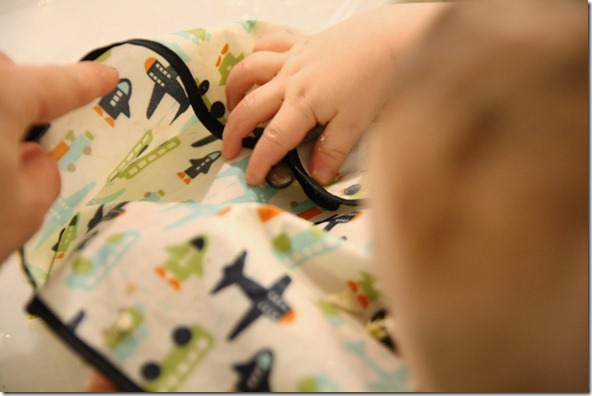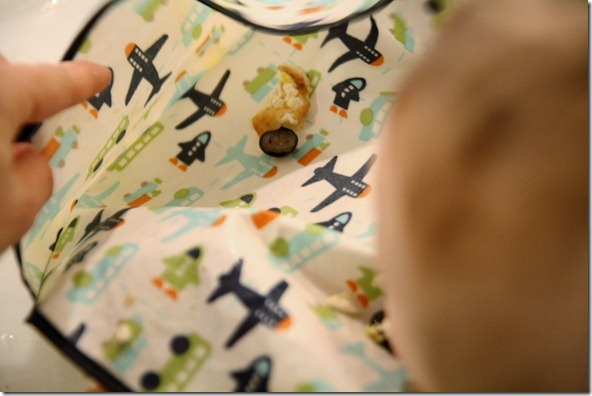 It's always so exciting to peek into the bib at the end of the meal and discover more food!  I wish I had a pocket bib, too.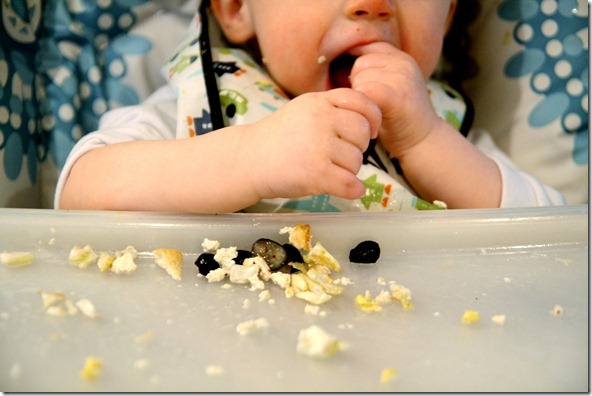 'Cause I would've loved more of this breakfast!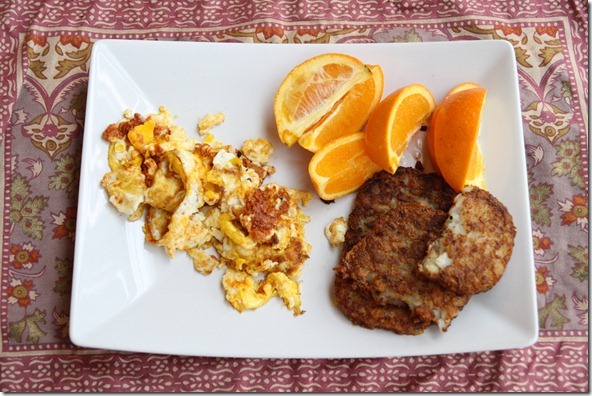 Eggs with spicy soy chorizo
Orange
Hashbrowns (from Trader Joe's)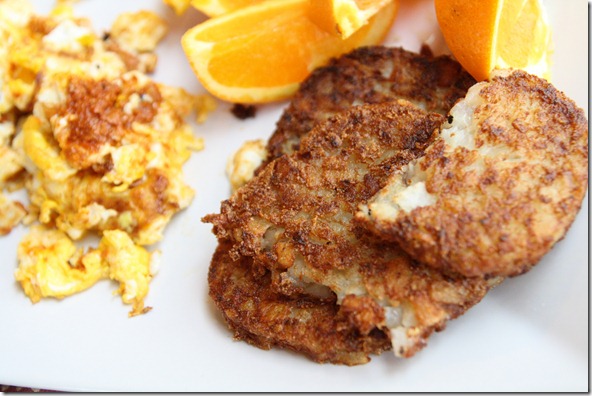 Well, it is absolutely gorgeous (GORGEOUS!) outside today. We're going to hit a high in the mid-70s. I'm absolutely thrilled.  We already went on a long walk, and I hope to do a few more jaunts around the neighborhood.  I want to soak up the outdoors time while I still can – we're in that perfect in-between stage… not too hot and not too cold.
But first – work!  I've gotta first those freelance articles. I don't want it hanging over my head all weekend.
Have a good one!