Hah.  Thought I'd grab your attention with that blog title!  Let me explain.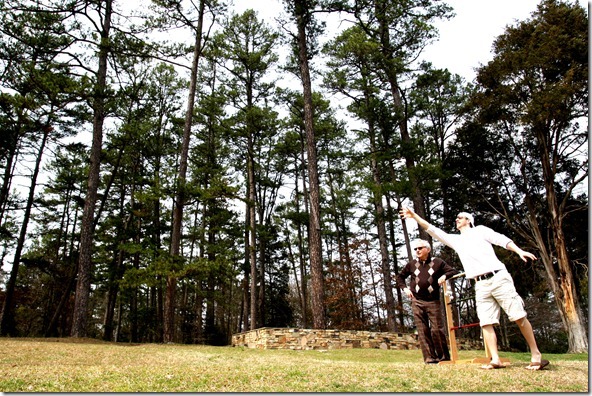 Donkey Balls – AKA Ladder Golf – is a very fun game.  There are two golf balls, connected by a string, and you throw it at a three-run ladder.  The balls have the wrap around the rung to count, and each rung is worth a different score.  First team to 21 wins!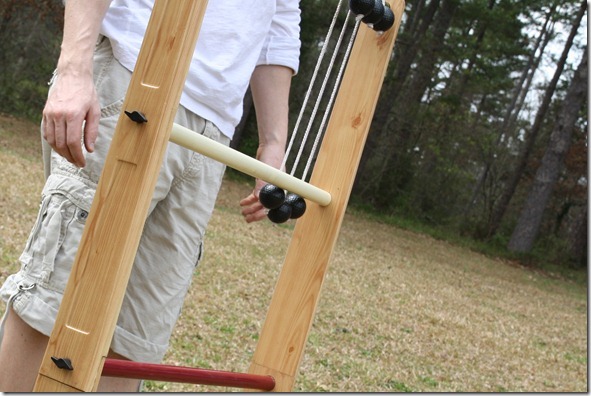 Turns out my father-in-law is, randomly, extremely good at Donkey Balls.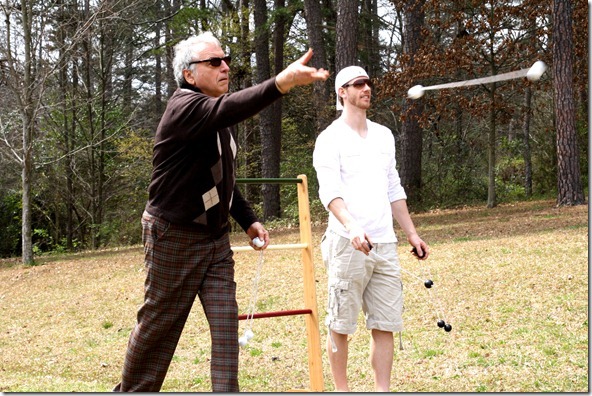 Must be the plaid pants.
We met up at Freedom Park for a lovely picnic and games.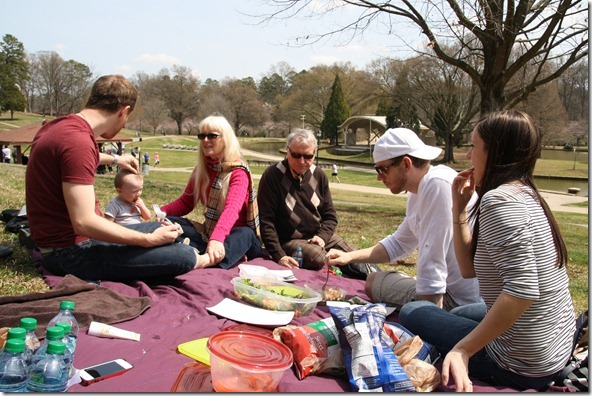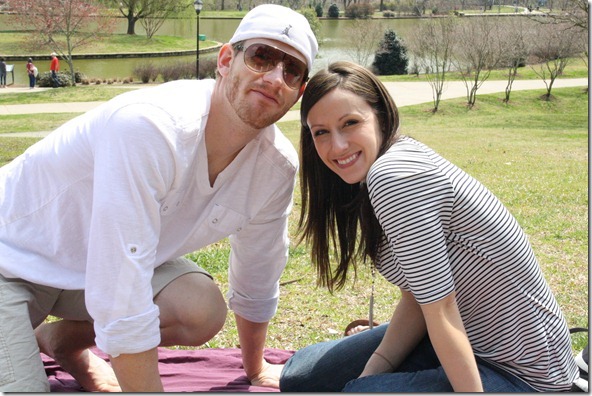 I am in girl-lurve with Joe's fiancée and am working hard to sell the city of Charlotte to them both.  After three days, I think I may have planted the seed that they should totally move here!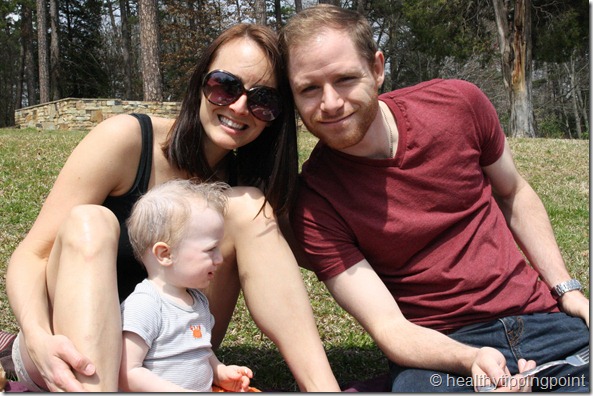 (Sunscreen in Henry's hair…. and yes – it's warm enough for shorts and a tank top!)
Lunch:
We made a salad and topped it with either grilled tempeh or chicken.
Chips on the side: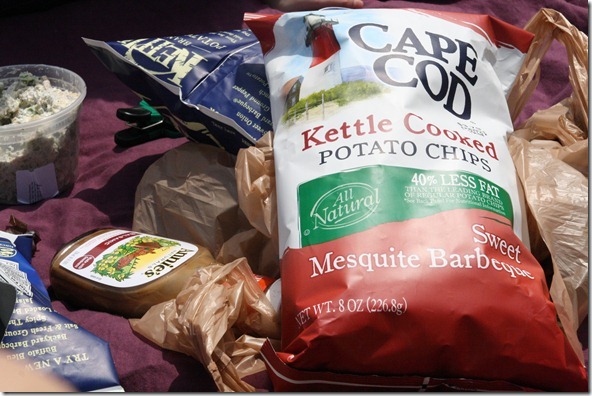 Baby lunch: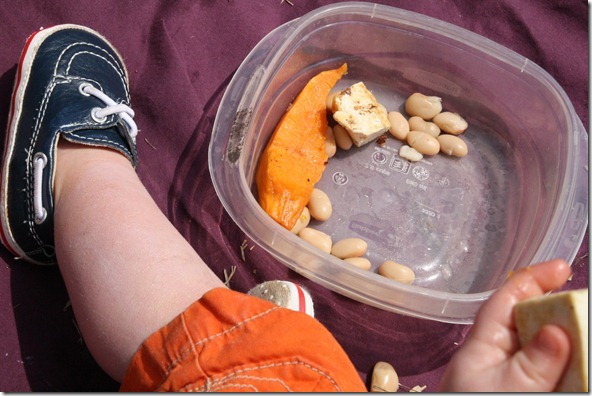 Squeeee.  Cute little baby leg.
Speaking of Henry, he got his walk on…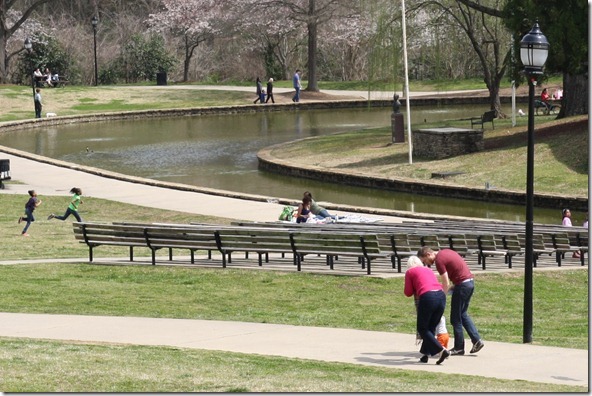 And had oodles of Grandma time…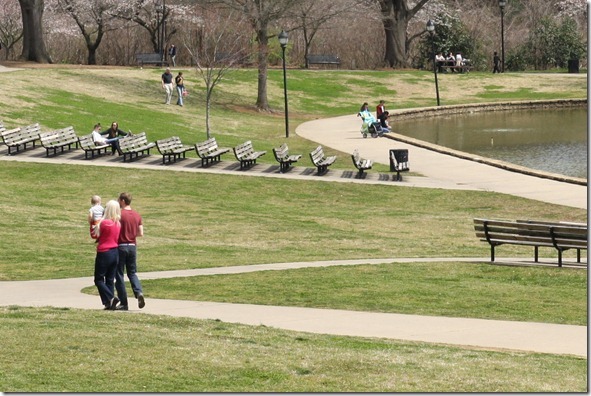 And played in the sand for the first time ever.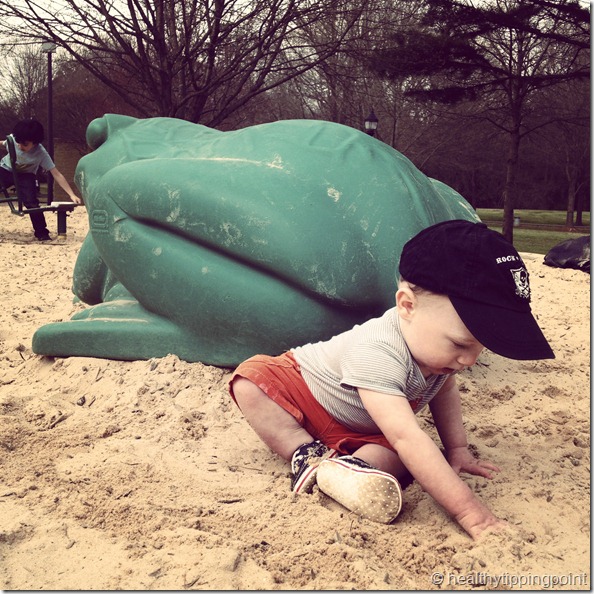 All in all, a very successful Saturday.