Having friends in town is fun.  Don't ever leave!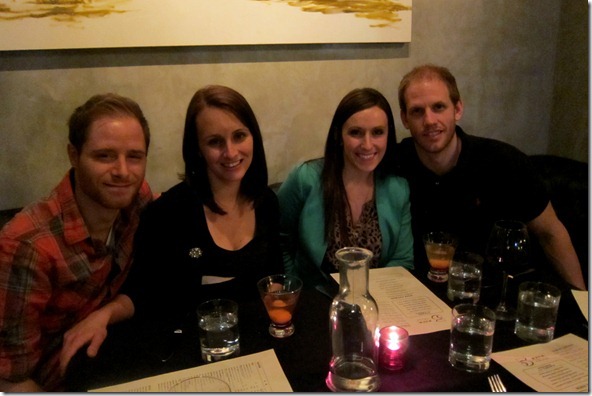 Last night, we snagged a baby sitter (my mother-in-law) and headed out to 5 Church was Jen and Joe.  My brother-in-law, who works Uptown, ended up meeting up with us later.
5 Church is this very chic lounge / restaurant / bar in the center city.  It's a great place to take out-of-towners because the food is delicious, the drinks are creative, and the décor is impressive.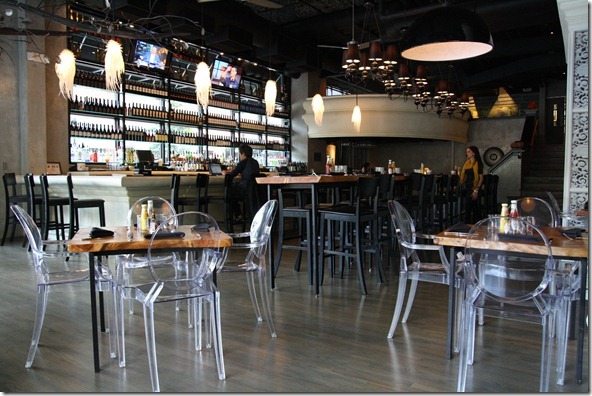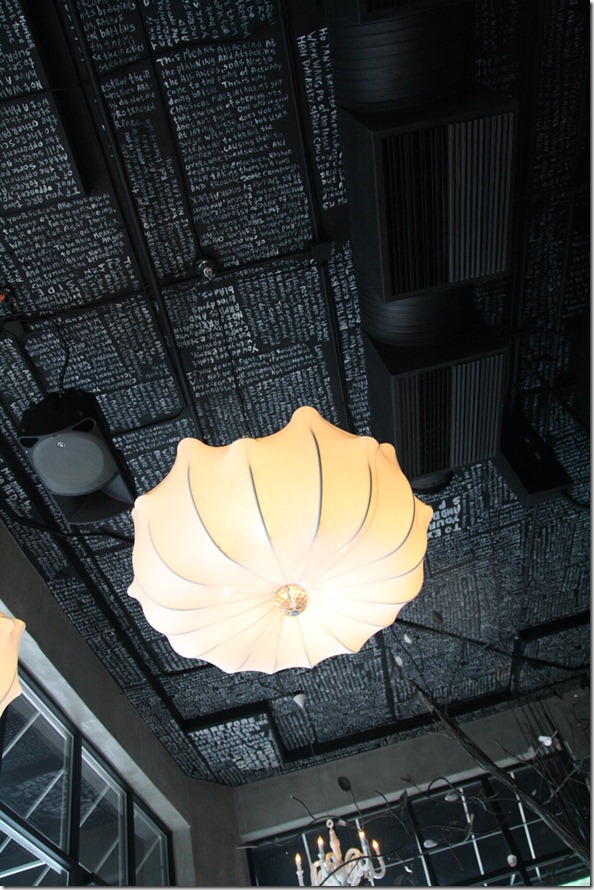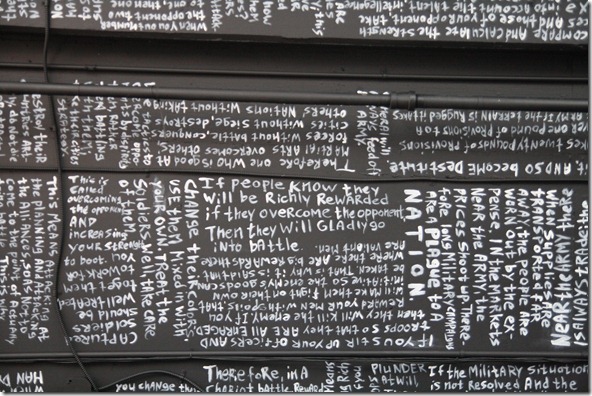 Some older photos from a day visit to 5 Church – the Art of War is written on the ceilings!
I started off with a Lychee Martini.  Have you ever had one of these?  I highly recommend it!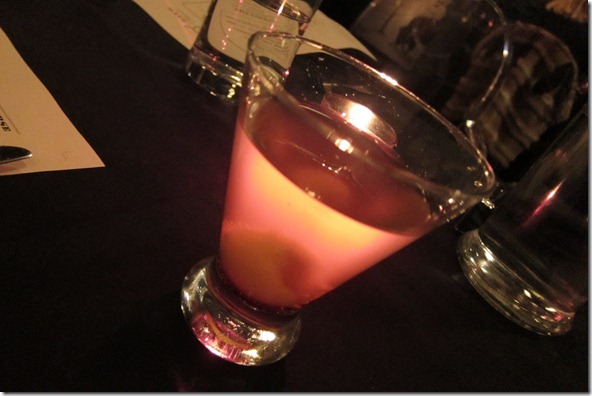 This one was slightly different – vanilla vodka, fresh lychee juice, ginger ale, grenadine, and a fresh lychee.   Bubbly!
We had a few appetizers for dinner.  I had the sweet potato mash and a local mixed greens salad, which had cranberries, goat cheese, banana chips, and balsamic.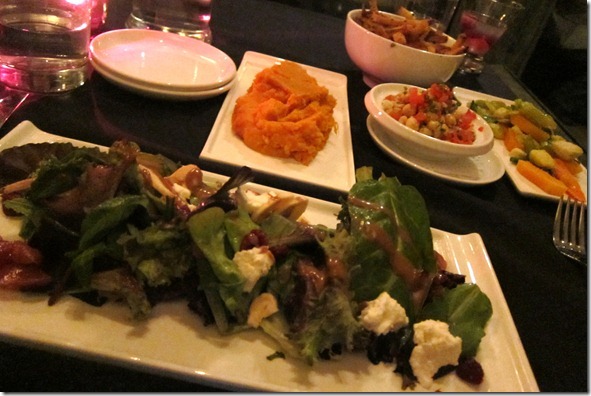 Kristien had a chickpea dish, veggies, and fries.  The 5 Church fries are really good!
Jen had the black bean hummus app, and Joe had the chicken entrée.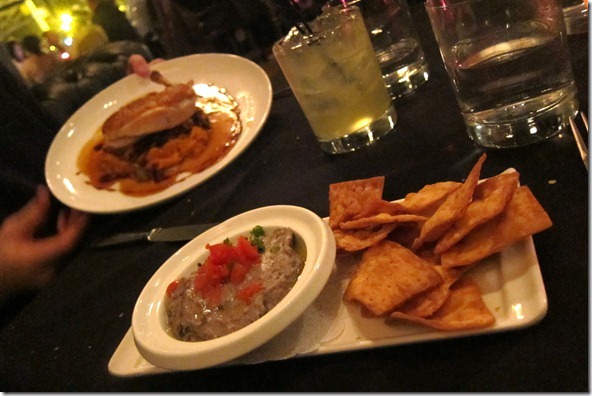 After we drained our drinks, we walked around Uptown for a bit.  We took them to Urban Sip, a wine bar on the 15th floor of the Ritz (it's kind of a hidden spot and very, very cool with awesome views).  And then we played the, "I dunno, what do YOU want to do?" game for five minutes until we all realized that we are old, one martini knocks us out, and we'd all rather go sit on the couch and talk.  Hah.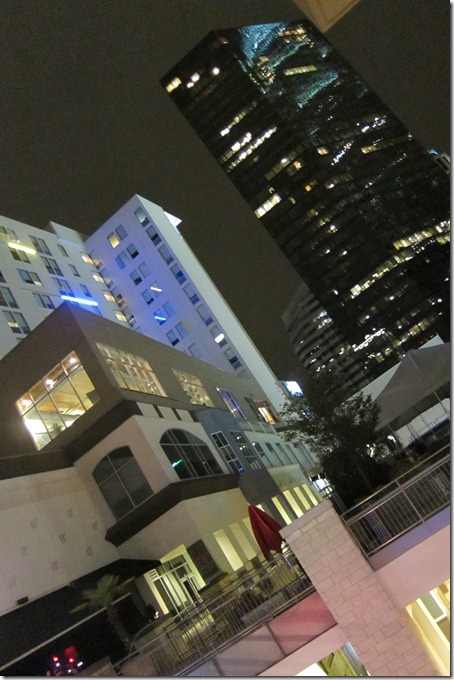 My, my.  How times have changed.