Met our newest furbaby, sweet Emma.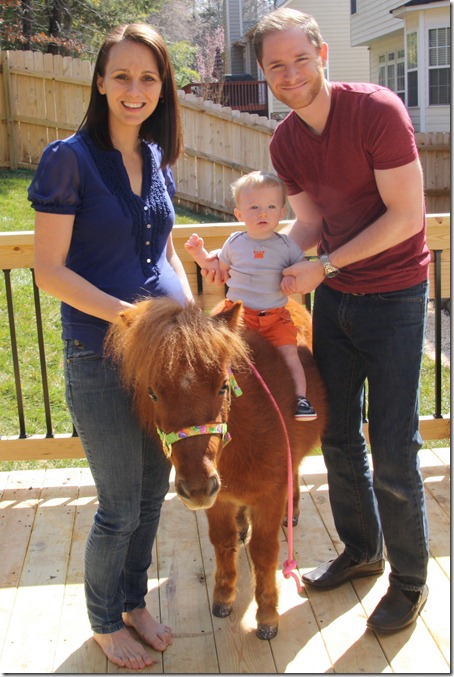 Oh yes.  You know how I always joke that my house is a zoo?  It certainly felt like a zoo between the Husband and myself, brother-in-law Nick, baby Henry, the pups James Bond and Maggie Thatcher, and our other recent addition, Pippa Middleon the cat.  But now it's a real zoo because we adopted a miniature horse!
Why did we name her Emma?  After Emma Watson, to continue our tradition of naming our pets after Brits, and because she kind of looks like Hermione Granger.  And I mean that as a compliment to the real Emma Watson. 
Right?!
Do remember the first time I blogged about Emma, several months ago?  Ever since that meeting, I have stayed in touch with Kay, Emma's owner.  Then last month, Kay told me that due to complex circumstances, she had to rehome Emma and wanted to know if we would adopt her.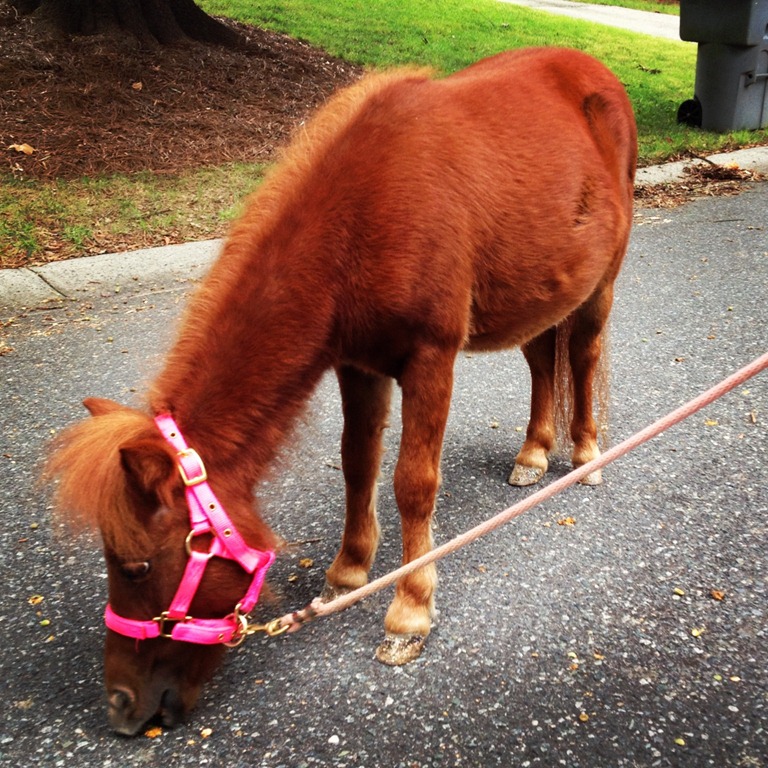 Are you kidding me?! Kay didn't have to ask us twice.  We jumped at the chance to adopt beautiful Emma.
This is part of the reason why we redid our backyard.  Emma needs lots of grass to munch on and room to stretch her legs.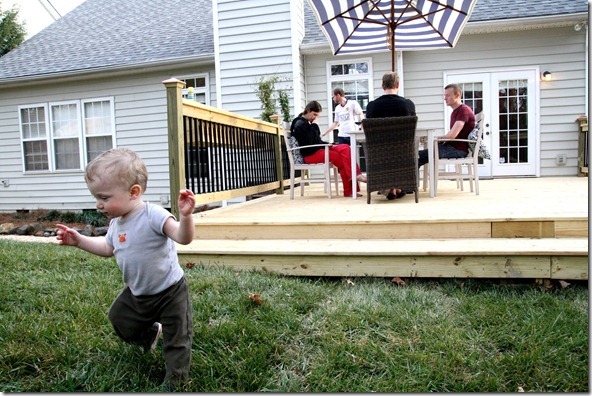 We are in the process of building her a mini stable in the backyard, but for now, Emma sleeps in our room. The first night, she tried to climb into our bed!  Hah.  But then we put some straw in the tub, and now she sleeps peacefully in the master bathtub.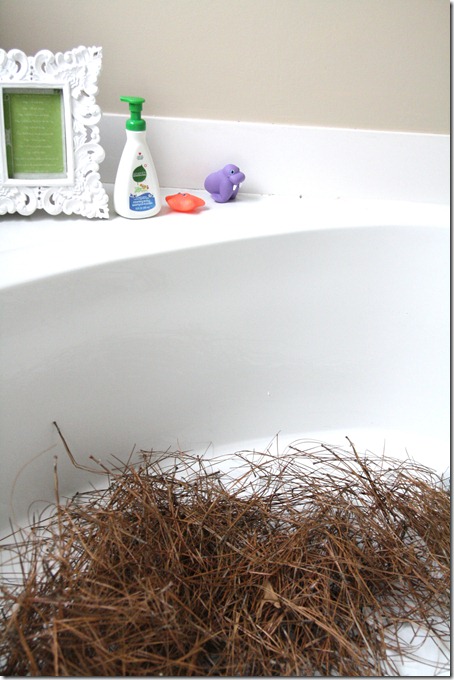 I know this is the burning question on everyone's mind: Is she housebroken?  Yes!   But I am keeping her on a leash until we're sure that she's not confused about indoor and outdoor spaces.  I walk her twice a day.  It's hard to convince James to walk with her, but we're working on it.
How do the other animals feel about her?  Well…
Maggie is, of course, oblivious.  And James, of course, is intensely curious.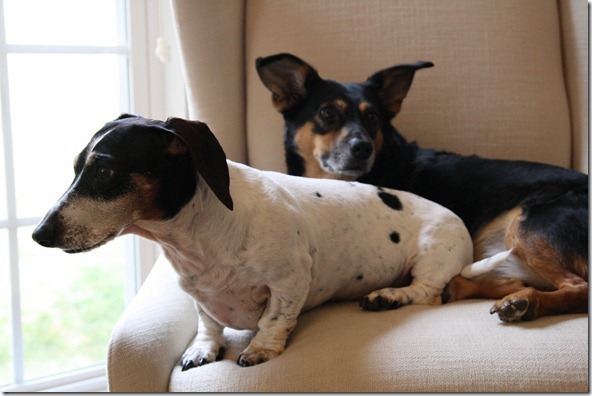 Pippa was totally freaked out at first, but she is very slowly warming up.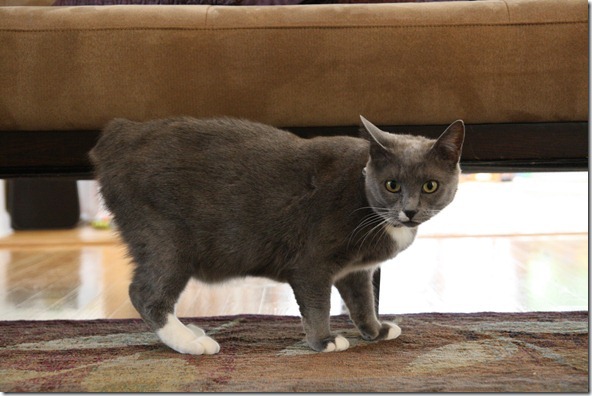 Another question that I bet you are wondering.  Is this even legal?  Well, we had to apply for a permit with the city, and our HOA had to agree to it, but yes – it's legal! 
Is she good?  You bet!  She's really friendly with Henry and doesn't nibble on his little baby legs.  Henry is obsessed with her and laughs when she says, "neeeeigh!"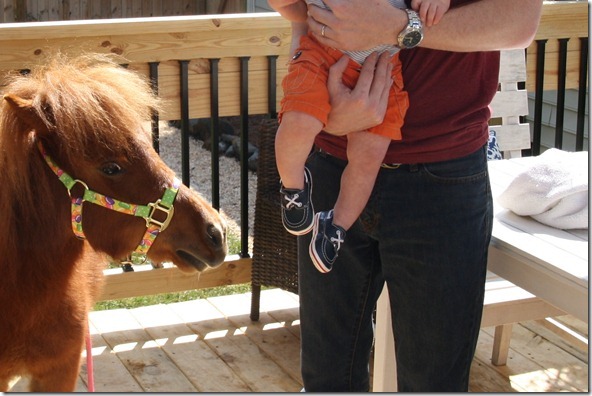 Her only flaw is that she tries to open the fridge and eat the fruits and veggies.  The other day, I was playing with Henry in the living room when I heard crunch-crunch-crunch from the kitchen.  It was Emma! She was destroying a whole bag of apples.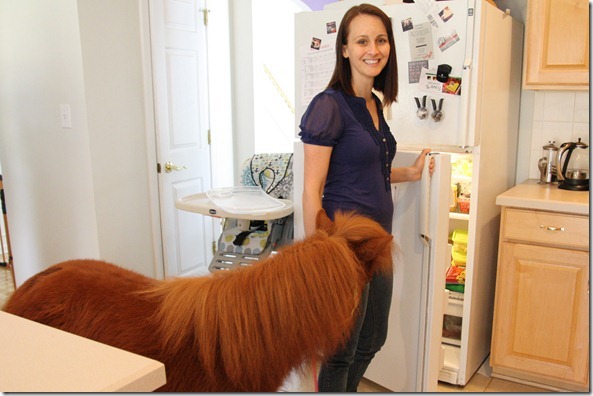 She also eats paper.  Things can get hairy fast in the office.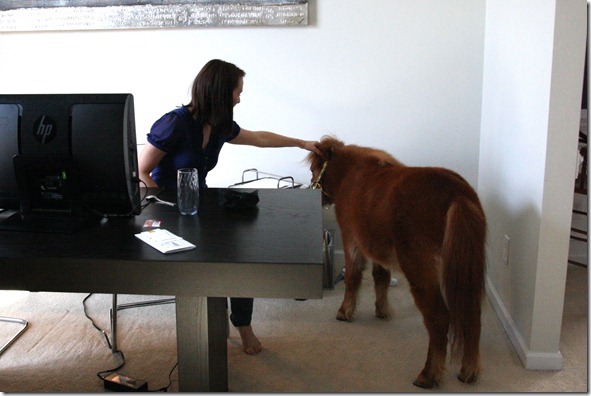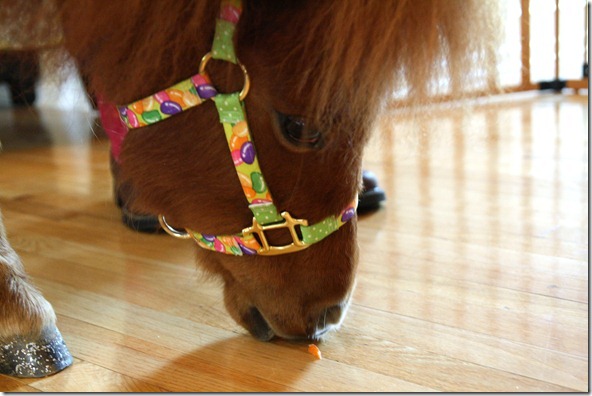 She's very well trained, but I'm working on my authoritative voice.  It's hard to be commanding when she is so cute.  Emma is super strong – I better figure out discipline fast.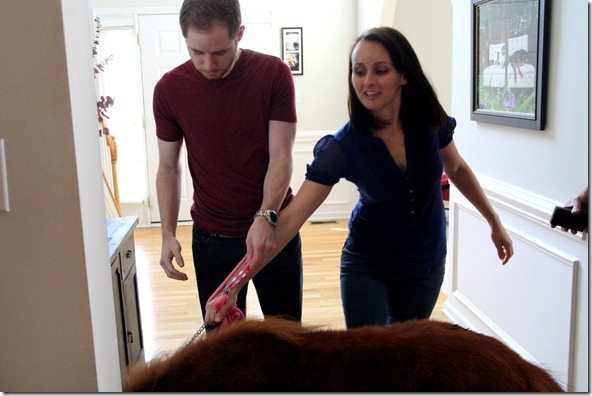 My very favorite thing about Emma is her toenails.  They are painted with glitter.  She also has all sorts of costumes, like a cowgirl outfit.  Emma is a trained literacy horse and does volunteer work with elementary school kids.  We're going to continue Emma's hobby after I get certified as a 'horse coach.'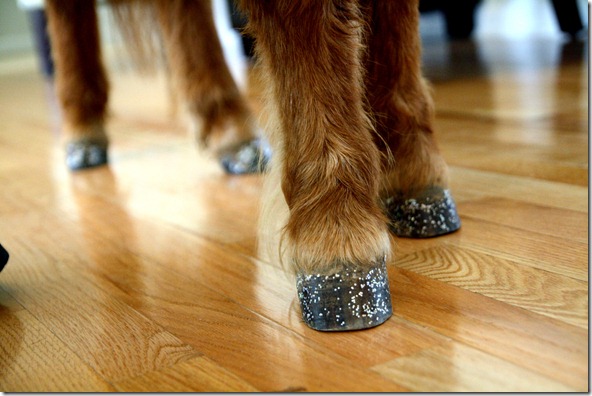 I can't believe we own a miniature horse, but it's true….
Our house really is a zoo!