And on President's Day, we did the lawn.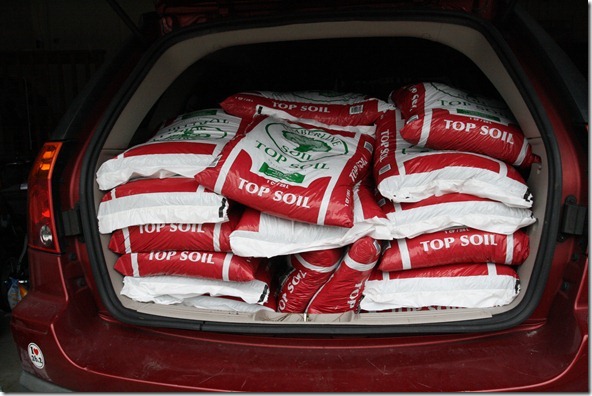 Oh, the lawn!  Our lawn has been quite the battle.  No one's lawn looks great in the winter, but ours was a special kind of ugly.  The neighbors were starting to hate us for it, I think.  Our planters were covered in pine straw, but two or three weekends ago, we tossed all of that and were left with a very unattractive combination of old mulch with a weed blocker peeking through.  The pre-Henry us would've had that fixed the very next day, but now – things just take longer.  I am so sorry, Dearest Homeowners' Association.
It was worth the wait.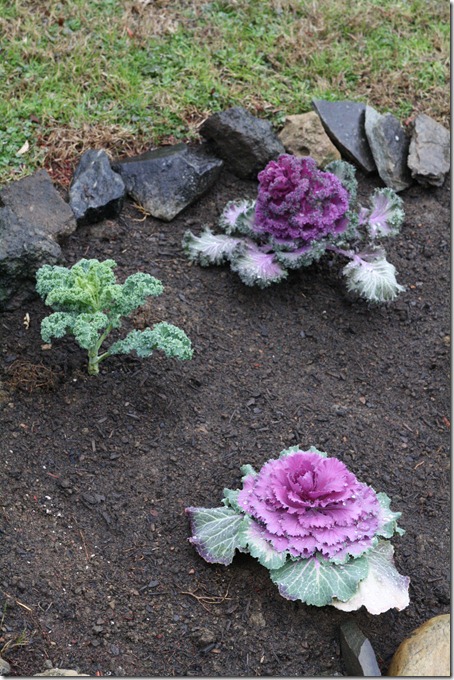 We ended up removing all the pine straw and all the mulch and just doing some nice topsoil.  I think it looks neater.  And we hauled all of the rocks from the backyard to the front to create a barrier.
The mailbox was my job.  Looking good, huh?  That's green and red kale and cabbage – not for eating, though.  The veggies have probably been peed on by a hundred dogs already.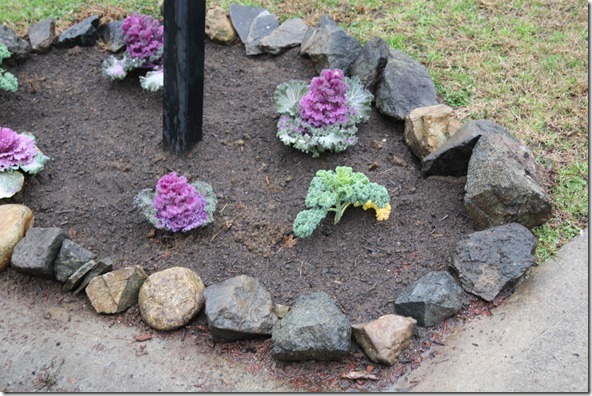 The big planter is going to take another weekend or so.  It needs more soil and some flowers.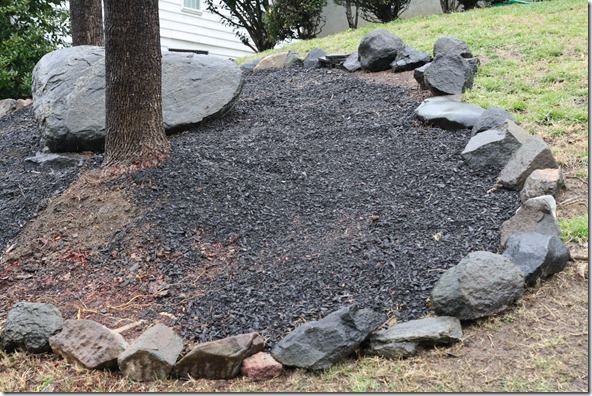 Sadly, that is 150% better than it was before. 
No gardening today!  Just some baby playtime and a little work.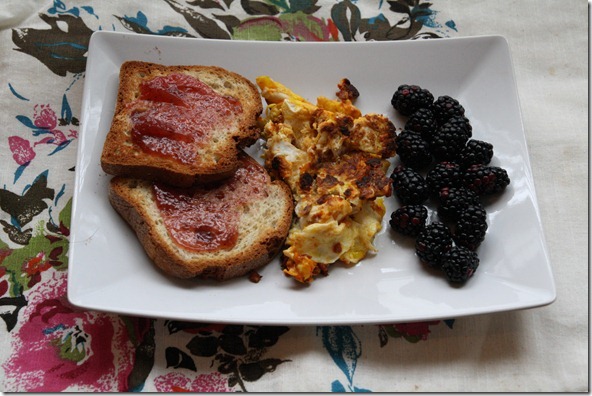 Toast
Eggs
Blackberries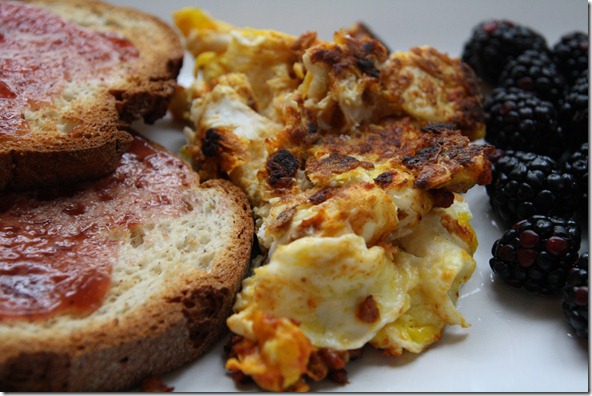 I just wanted to say thank you for the comments on my most recent Mind and Body After Baby post.  The support was like filling up my emotional gas tank for this journey, and I really appreciate the time it took to write each comment.  It is extremely hard to put myself out there on the Internet, but I rarely regret it, and that's because so many of you are so supportive, even if we have different views.  Thanks for being you. <3
Thought of the Day:
Someone is praying for the things you take for granted.