So.  I have almost completely fallen off the running bandwagon since my half marathon.  I say 'almost' because the wagon is still rolling along at a snail's pace, and I'm mercilessly being dragged behind it. 
We've been walking in lieu of many of my normal runs.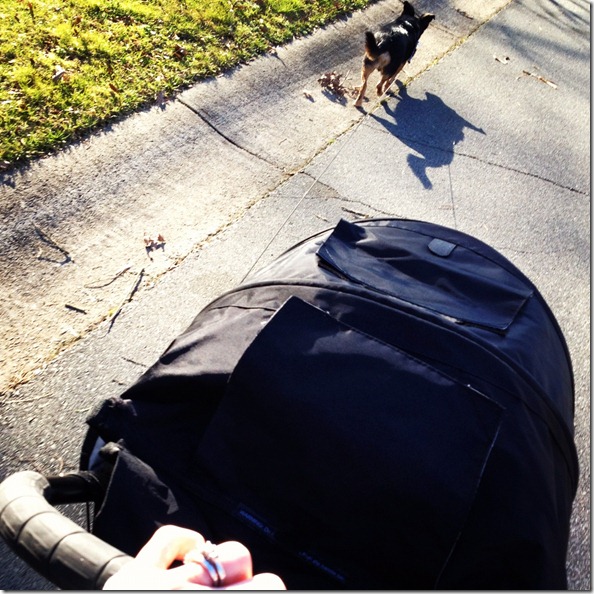 Since the 19th, I have pounded the pavement three or four times and swam twice.  Not too shabby but not stellar either – like I said, hanging on the wagon by my fingertips.  I'm hoping to get enthused again about running soon… and by soon, I mean this afternoon.  Seriously.  TODAY.  No more slackin.'
In the meantime… let's eat.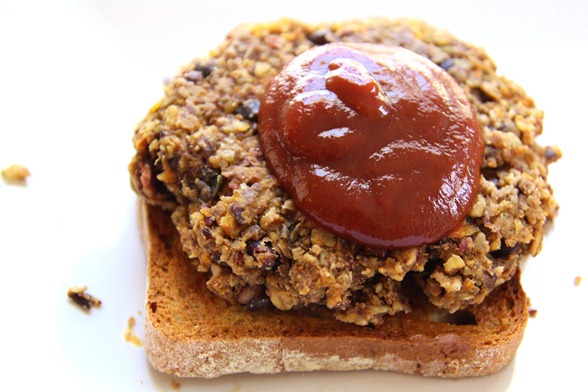 This is, without a doubt, THE BEST DARN BLACK BEAN BURGER recipe ever.  It's by my friend Emily at Daily Garnish, and there's several things that I love about it – it's hearty and filling; a little bit crunchy – not smooshy; it reheats well.  And I usually have all of the ingredients in my fridge or pantry.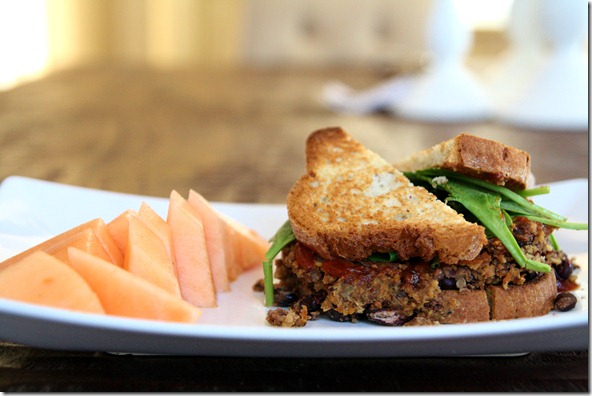 I did make a few modifications to the original recipe:
Subbed out one can of black beans for kidney beans
Added garlic salt and cayenne pepper; skipped the other spices
1/4 cup coconut oil instead of 1 tsp olive oil…. because coconut oil is awesome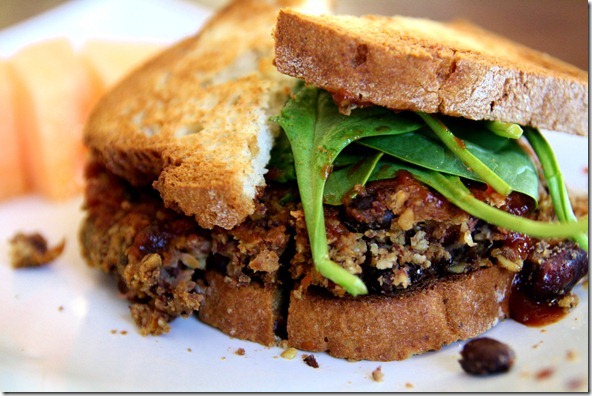 I wish there were leftovers! But all six patties disappeared between last night and today's lunch.  Most ended up in my belly.
Anyone else in a slump?  I'd like to get out of it soon, but it's been kind of nice to relax after the insanity of half marathon training.