Happy Valentine's Day!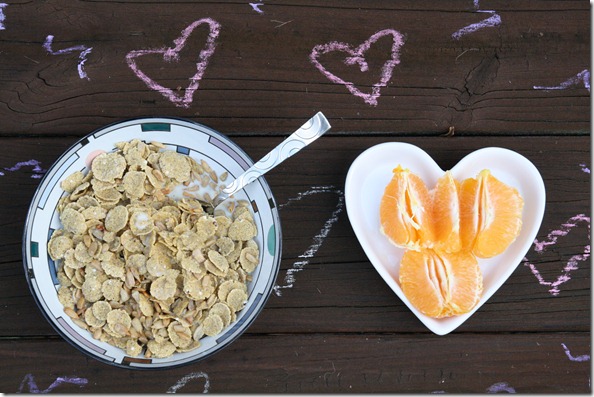 Did you know…
About 1 BILLION Valentine's Day cards are exchanged in the United States… but women purchase 85% of all cards (I guess that means we give lots of cards to friends, too!).
About 3% of pet owners give a Valentine's Day gift to their dog or cat.  Henry gave Maggie and James lots of presents this morning when he tossed carrots and broccoli over the edge of the high chair.
73% of flowers bought on Valentine's Day are purchased by men.  Most of the candy boxes are, too.
At least 10 new conversation heart phrases are introduced each year.  About 8 BILLION hearts are produced every year!
More Valentine's Day cards are given to teachers than to wives.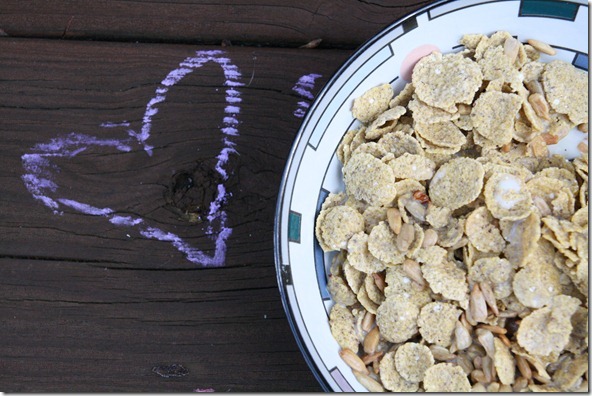 I am lovin' the Nature's Path Mesa Sunrise cereal.  So good. Almost as good as box of chocolates (but not quite).
Orange you glad to have an excuse to eat chocolate today?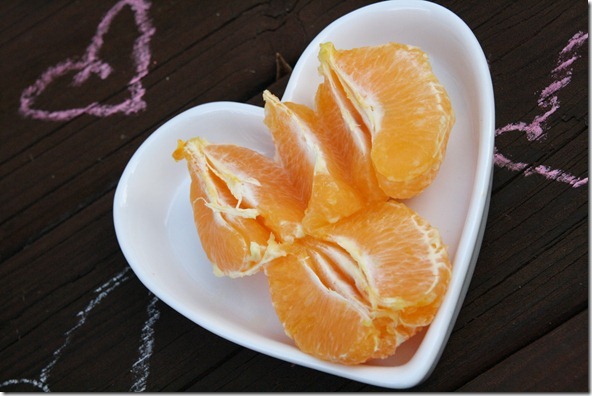 Happy Valentine's Day from the HTP Household!  May your day be filled with love, romantic or otherwise.  <3