So glad to be home!  My taxi couldn't navigate the streets of Charlotte fast enough.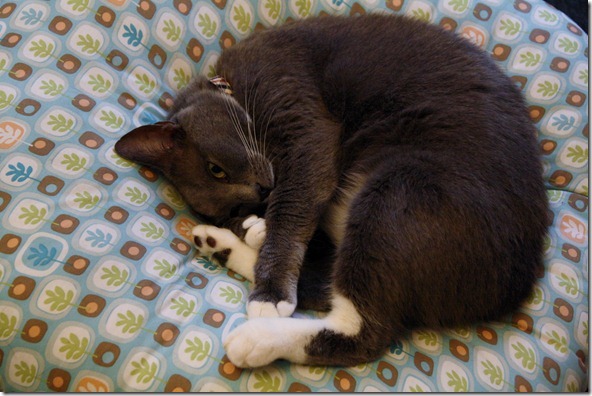 Everything is just how I left it. Pippa is still in charge, Maggie is still always underfoot, James is still aloof, Henry's sweet as ever but his new haircut still looks doofy, and the Husband is still… well, I'm not sure what he's up to, because he's still busy working!
Oh wait – there's one difference.  Hardly any food in the fridge.  Where did it all go?!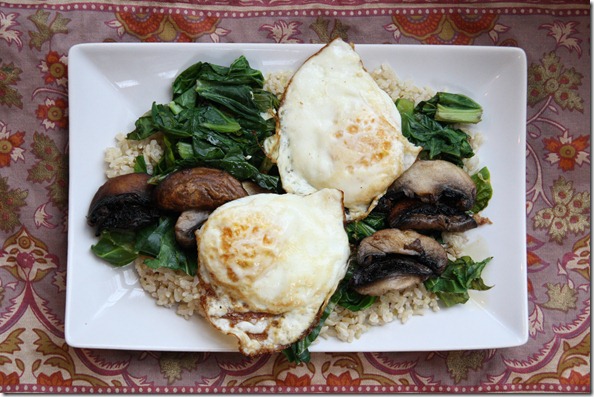 At least there was enough for a healthy lunch.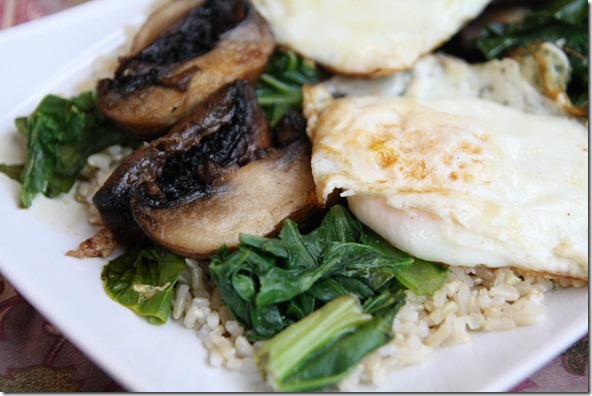 Rice
Steamed collard greens
'Shrooms
Eggs
Tamari sauce (kind of like soy)
I think a trip to the grocery store is in order!