Need some fresh tunes for your workout? Here are my favorite songs from the current Billboard's Top 100 list: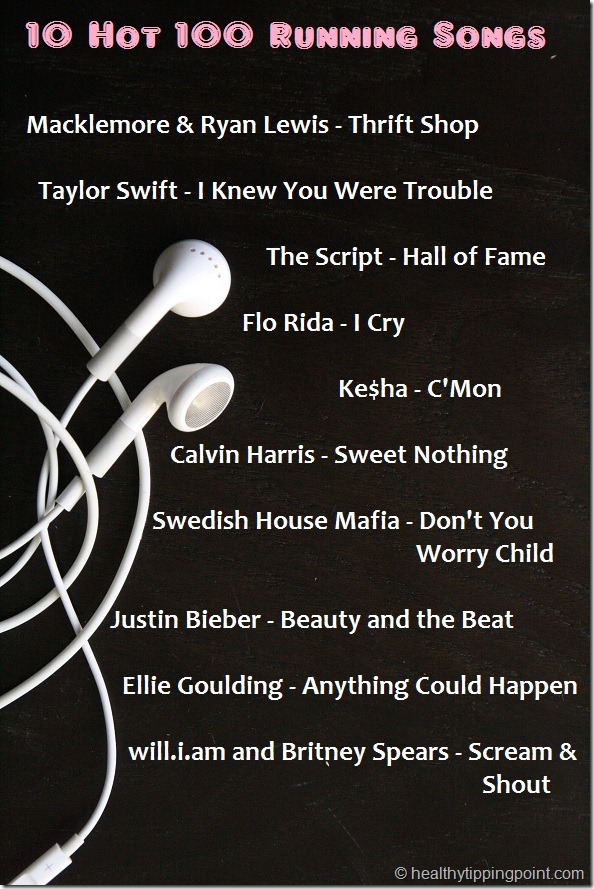 My favorite on that list is the Swedish House Mafia song – I love to drive with the windows down and practically scream the chorus.  And then do an epic fist pump. Reminds me of early 2000s club music.
I am very much looking forward to my run later!  It was very dreary out yesterday, so Henry and I participated in a little shopping cardio instead of jogging stroller cardio.  We scored some sweet thrift store toys – I'm transitioning his toy box from 'baby' toys (mainly chew toys) to bigger boy stuff (blocks!).
Breakfast: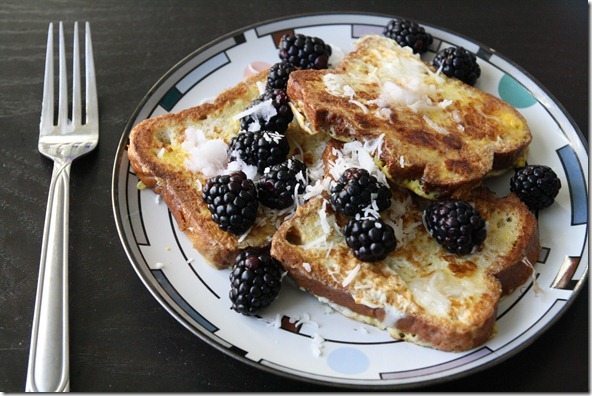 French Toast
Shredded Coconut
Blackberries
Coconut oil
Coconut oil is MUCH better than maple syrup. I swear!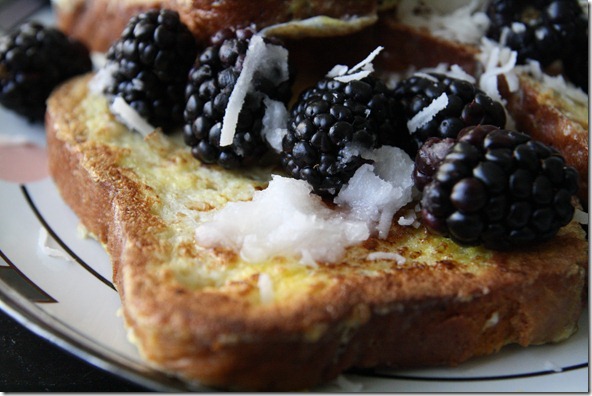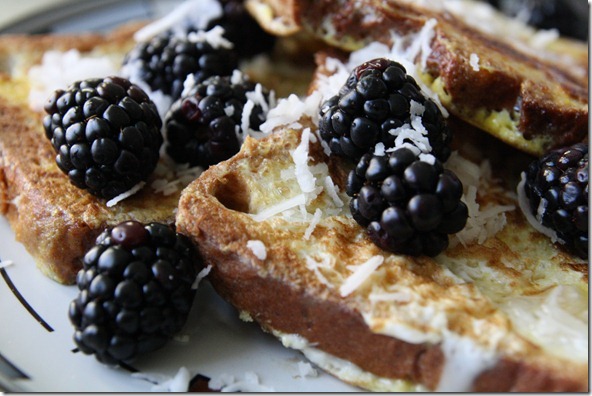 What workout songs are you loving right now?
PS – The winner of the JayBirds earbuds giveaway is… Kerry, who says the hot commodity in her house are Thermoses. CONGRATS!