Whoa.  I don't know what came over me today!  I set out on a three miler and ended up doing six.  That never, ever happens!  In fact, it's usually the reverse.  Hah.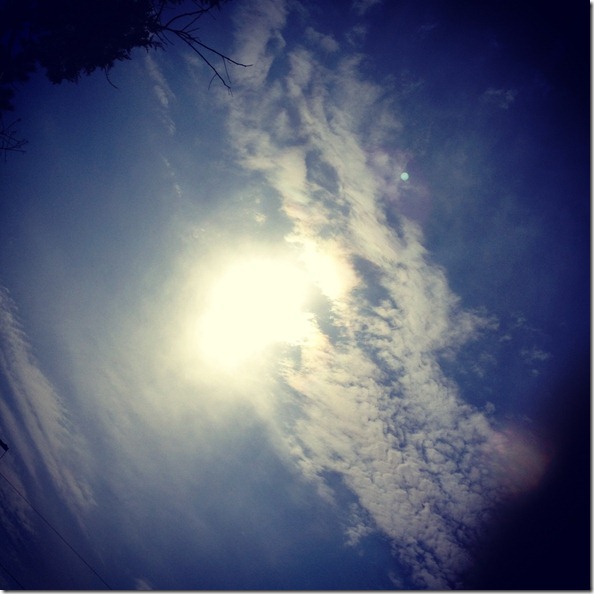 I think the weather was the cause.  It was gloriously warm out.  I stepped outside in a jacket and went back into the house to change into short sleeves.  I'm sure glad I did – I was sweating buckets by the second mile.
And you know what else?  I am getting really, really pumped for my half marathon.  I'm excited for the next two weeks of life, period.  This weekend, we're taking our first real family vacation to New Orleans.  I'm selling the new Operation Beautiful book at the Girls on the Run national conference (anyone going?).  And then I leave for the ZOOMA Half in Florida.  So much fun.  I can't wait.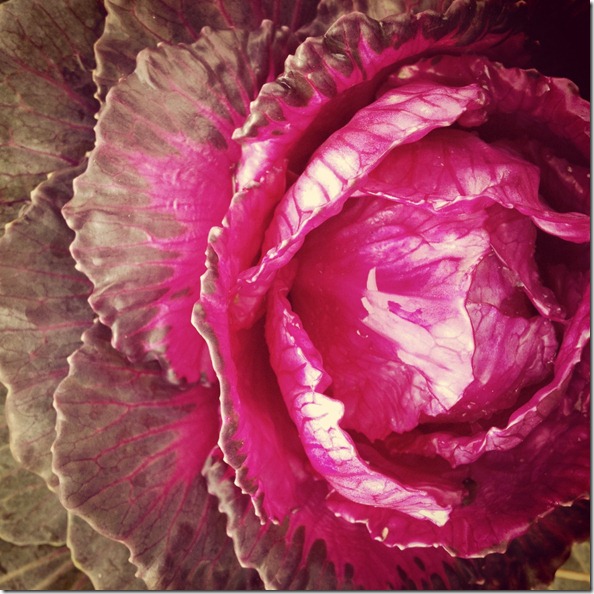 Side note: Is that red cabbage?  My street's sign monument is flanked by kale and cabbage plants – pretty cool landscaping!
Came home and ate this delicious lunch.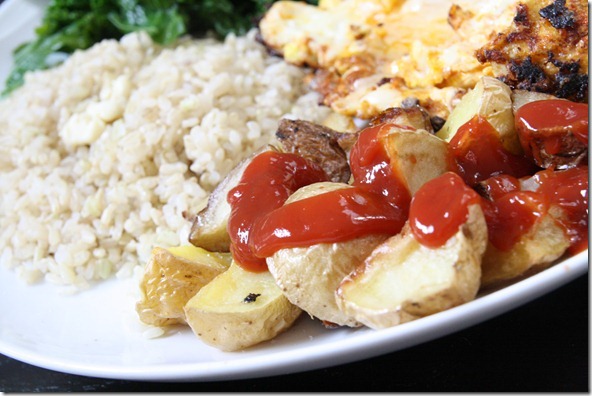 Spicy eggs with melty soy cheese, brown rice, kale, roasted potatoes.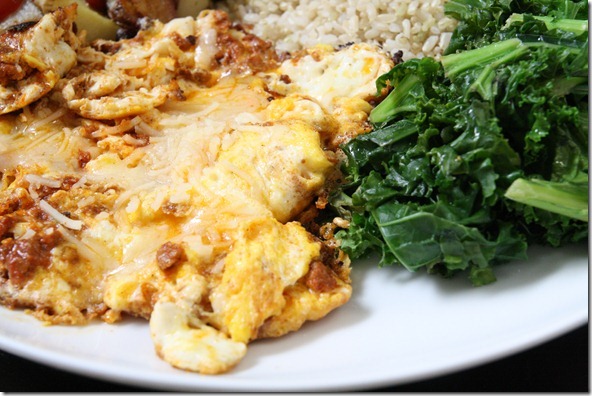 The rest of my day is looking pretty run-of-the-mill.  Just baby fun and household chores.  Not that I'm complaining in the slightest.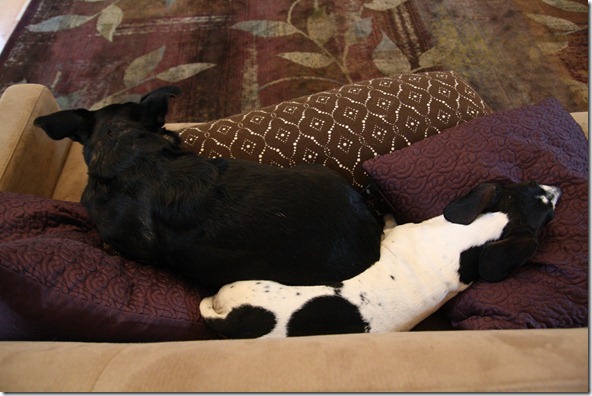 Something to Read
I found this article about overweight children feeling bullied by trusted adults, including coaches and teachers, especially interesting concerning that I'd off to the GOTR conference to promote my new kids' book.  Check it out here —> Feeling Bullied by Parents About Weight.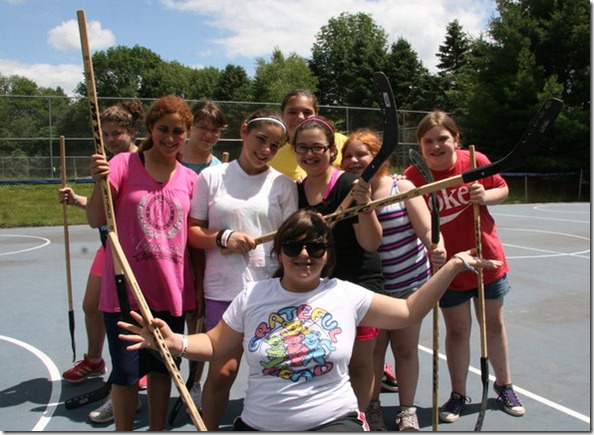 The article says that many adults believe a little shaming is a good thing for making kids change behaviors, which kids report is definitely not the case.  The author notes there are effective and healthy ways to motivate kids.  Suggested methods include never blaming them, refusing to engage in negative self-talk about yourself in front of them, and never sugarcoating the impact of bullying or promising it will go away if they lose weight.
I'd love to have a discussion about this topic. How did you parents influence your body image, and what did they do 'right' and 'wrong?' What will you do differently with your own kiddos?  Even though I have a son, I will never underestimate his need to have a healthy body image – boys are impacted, too!