Rough night in babyland.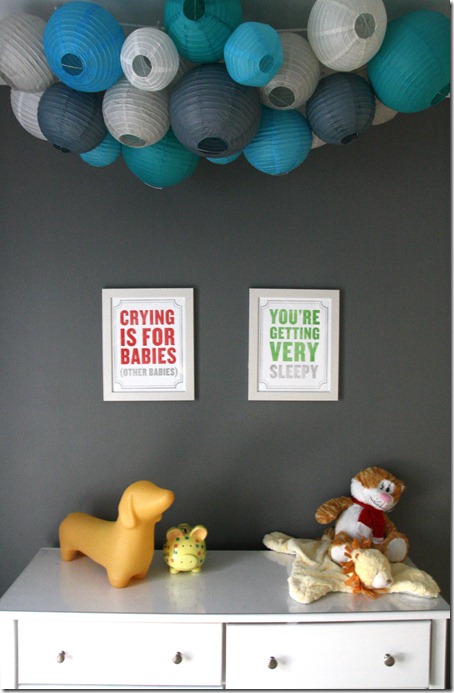 I've mentioned this before, but I'm pretty sure I have Henry ESP.  Around 3 AM, I woke up for no reason, checked the monitor, and saw Henry sitting up silently in his crib.  Then, he pulled himself up on the railing and spent 30 minutes trying to hitch his leg up so he could get out.  He was so determined (and quiet – now I wonder how long he's been doing this in the dead of night…).  I thought escaping-the-crib didn't happen until they were at least one year!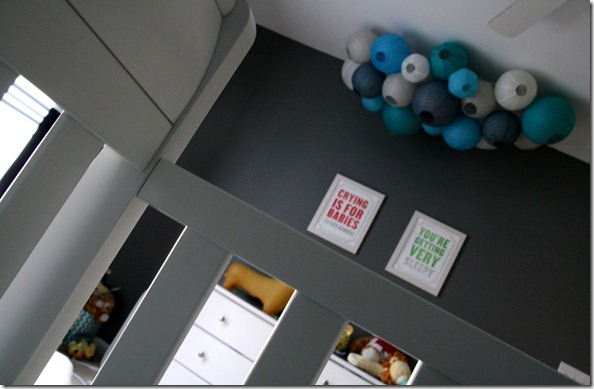 I'm so afraid he's going to fall out!  I eventually ended up going up there and cuddling him for a long, long time because he's also sniffy.  Two colds in one month.  I just hope he's better for our family vacation this weekend.
After a long night – eats: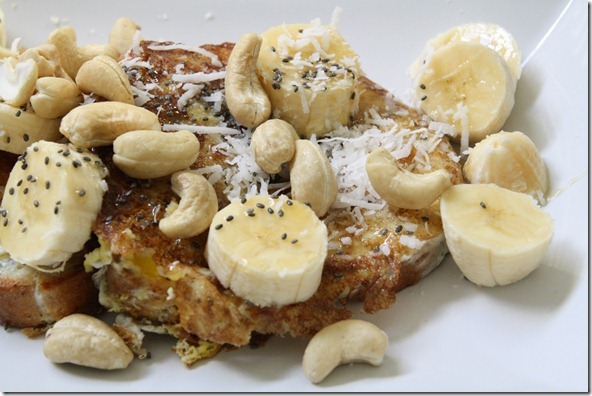 French Toast
Banana
Chia Seeds
Coconut
Cashews
Brown Rice Syrup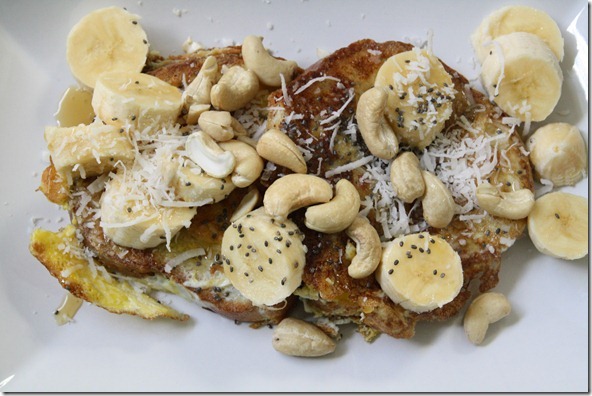 At least all my food stayed safely contained on the plate…. :-/