Unfortunately, the New Orleans weather took a turn for the winter worse today. It's cold and dreary, and we simply aren't prepared with the right clothes and baby gear (the forecast called for better weather, I swear). And the museums we wanted to check out are closed on Mondays!  So our day has turned into a hunker-down-in-the-hotel kind of day, which I guess is just fine, considering how much time we spend running around like crazy people in our normal lives.
We did venture out for lunch!  We went to a little café called Carmo.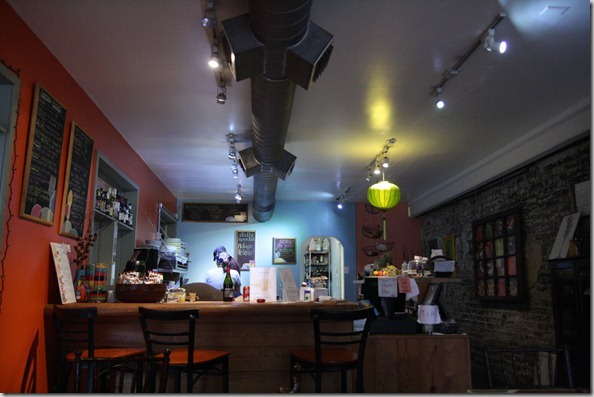 We split two specials: one was a plantain with a vegan meat and cheese topping – it was good.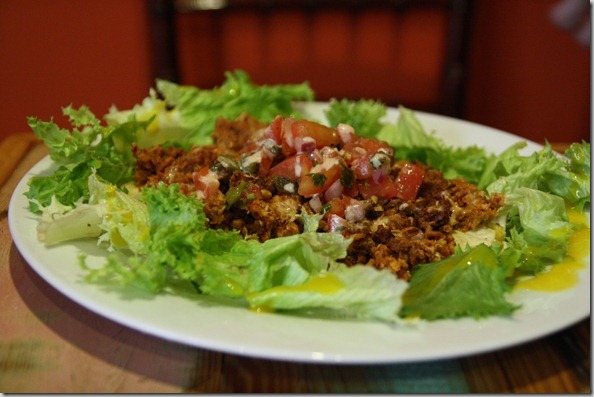 And the other was some sort of squash and marinara dish.  Wish I could remember the details, but suffice it to say that it was delicious.  And warming, which was nice.  Brr.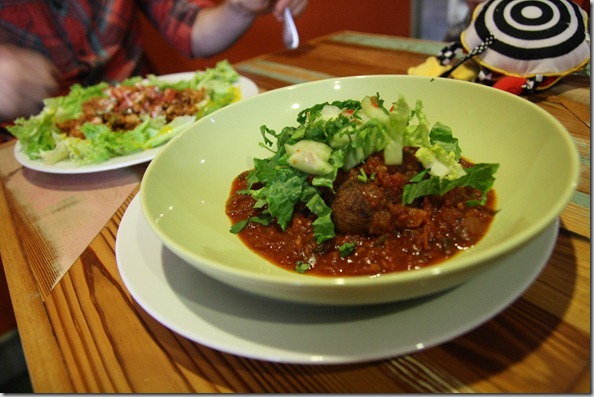 The Carmo staff was sweet and let us hang out for a few minutes after the closed for lunch.  We were waiting for a break in the rain and finally got it.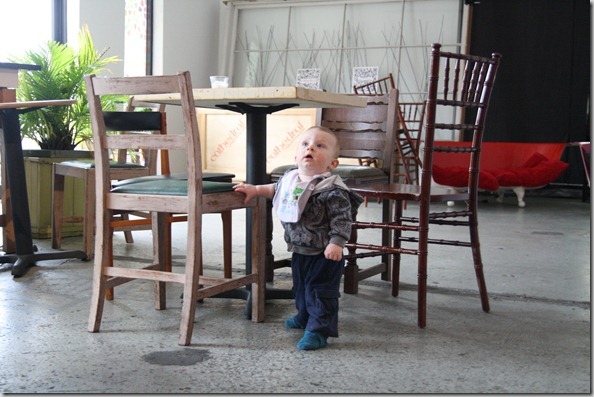 We really wanted to check out Bourbon Street, but that's going to have to wait until tomorrow.  In the meantime, we got acquainted with the downstairs of our  hotel.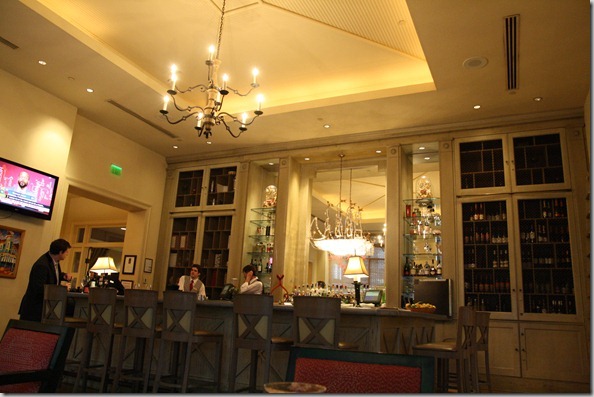 I don't usually do martinis and the like, but this one is worth mentioning.  The rim was a 4:1 ratio of sugar and cayenne pepper, and the drink itself included vodka, ginger syrup, citrus, whole cilantro, and rhubarb bitters.  Sounds strange, right?  But it was so good.  It was called the Zen Garden, and I'm so glad that Kristien and I split one.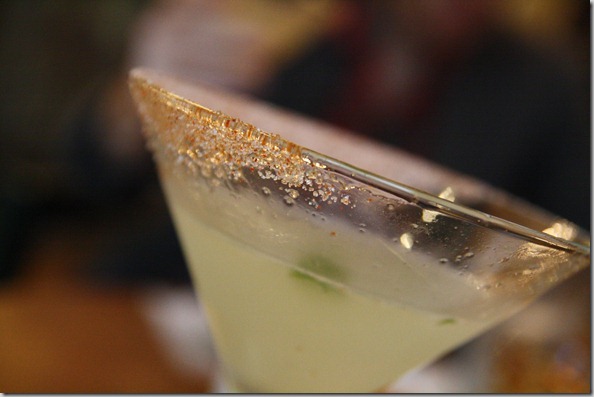 Stay warm and cozy, wherever you are!