Hello from New Orleans!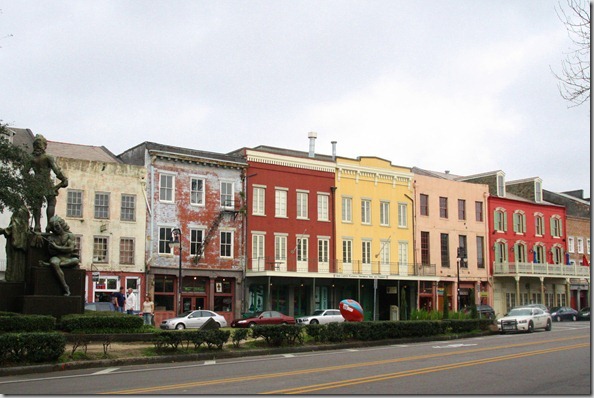 We're so excited to be here for the Girls on the Run annual conference and for our first real family vacation.  Obviously, we survived our seven month old's plane flight, so that means the trip is already a success.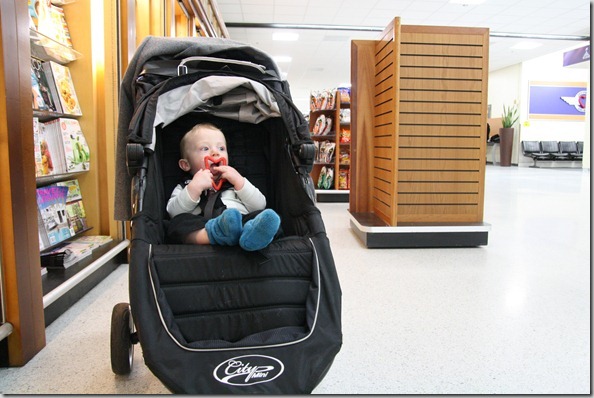 Maybe I'll do a post about the details of flying with a baby (if anyone is interested?), but it was about as hard as I expected it to be – Kristien said it was better than he imagined, so I guess that says something about Henry's behavior.  I packed a big 'bag of tricks' – which mostly included random items from my kitchen drawers that Henry had never seen before, like an ice cream scooper and a bunch of cookie cutters – and sloooowly pulled them out throughout the flight.  The bag managed to hold his attention pretty well.  I just don't know what we're going to do on the way back – I'm out of cookie cutters!
We checked in late last night, and H got acquainted with his hotel crib while the adults crashed in a glorious king.  But not for long – I think Henry is still a little sick, his rhythm was off, and the crib was of course unfamiliar.  He ended up waking up five times, newborn style, all through the night. 
Good thing we're on vacation!  You never get too tired (or too hungover) on vacation.  <— Isn't it strange how true that is?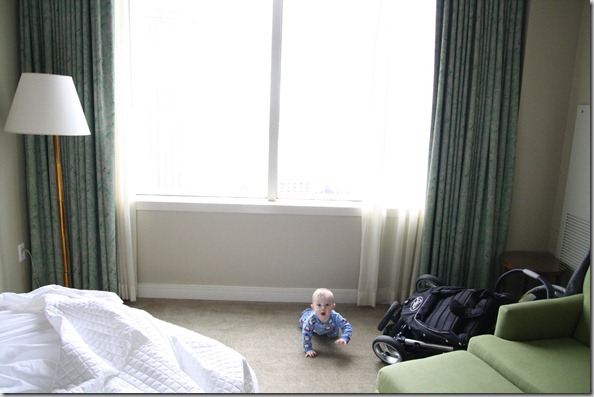 We didn't have to be anywhere until noon, so we set off in search of breakfast.
I have to say, I'm so thrilled to be in New Orleans.  I've never been to this part of the country, and the city is so rich in history and flair.  Just seeing the Mississippi feels surreal.  It's fun to imagine how busy the river must've been back in its heyday.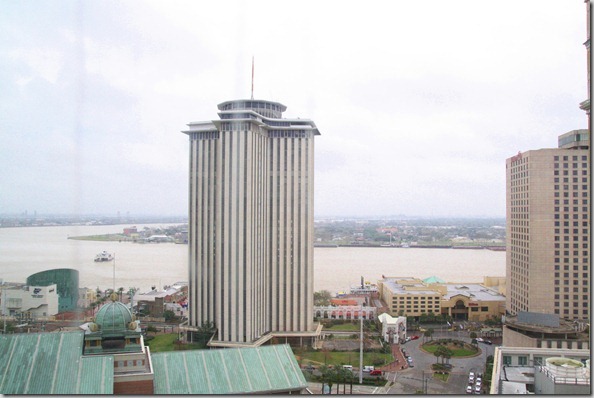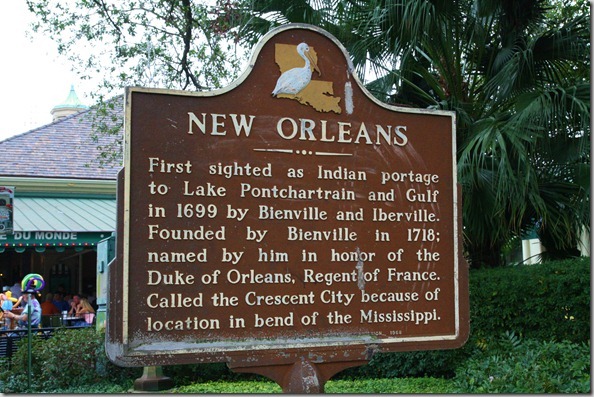 We wandered through the French Quarter until we reached…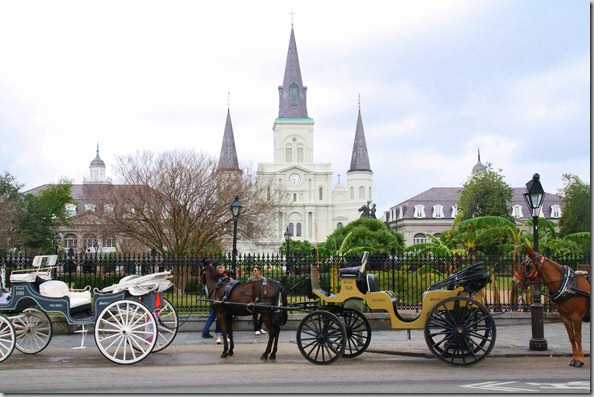 The French Market.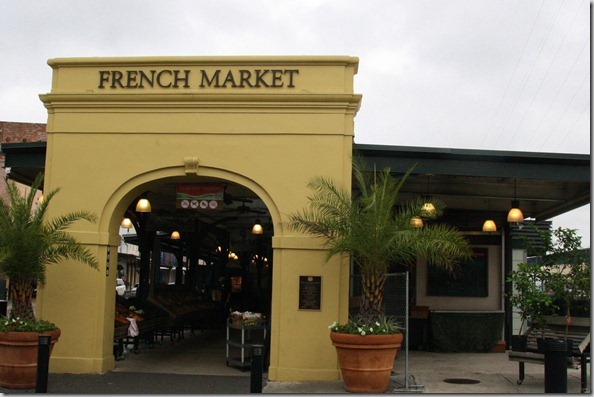 The French Market was a combination of a farmers' market, breakfast and lunch nook, and flea market. 
Upon arrival, we took a bottle break (check-check-check out my lovely just-fallen-out-of-bed look – I had just, well, fallen out of bed).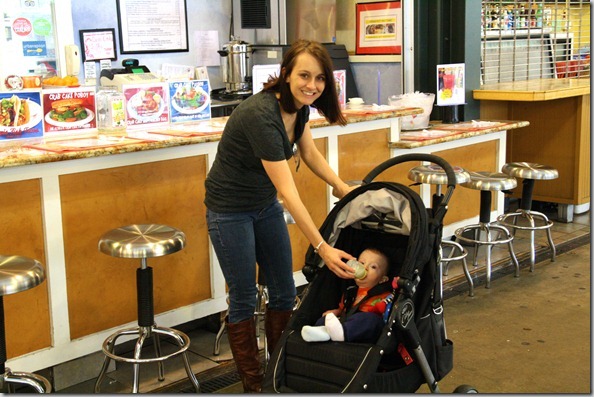 And then I drank a giant coffee.  Twice.
We found a place that did hemp protein smoothies (yum) and took some veggie jambalaya to go.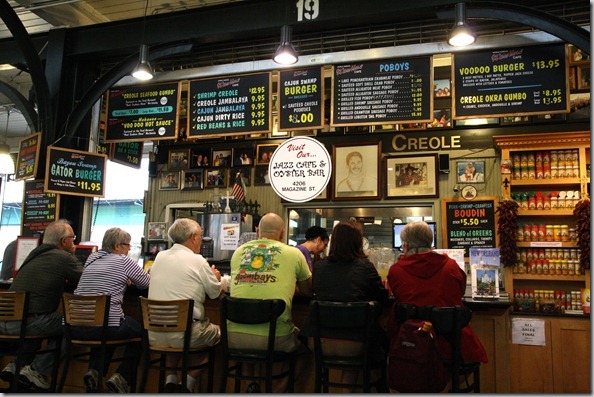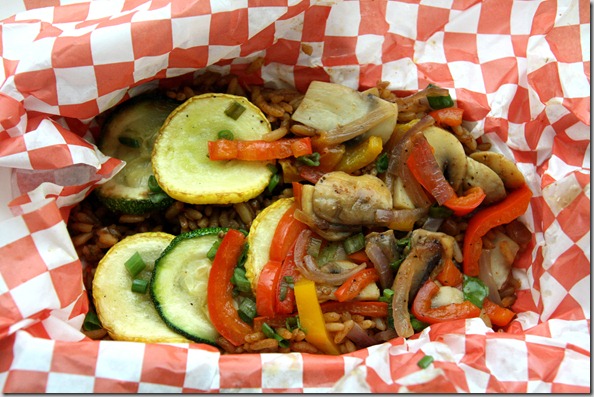 We headed back to the hotel, I got ready, and hit up the conference.
I spoke at the Girls on the Run conference two years ago, but this time, I'm here as a vendor.  I'm selling copies of the new OperationBeautiful.com book, One Note at a Time, which is targeted to 8 – 14 year olds and perfect for the GOTR teams.  There's even a special message from GOTR founder Molly Barker in the back of the book.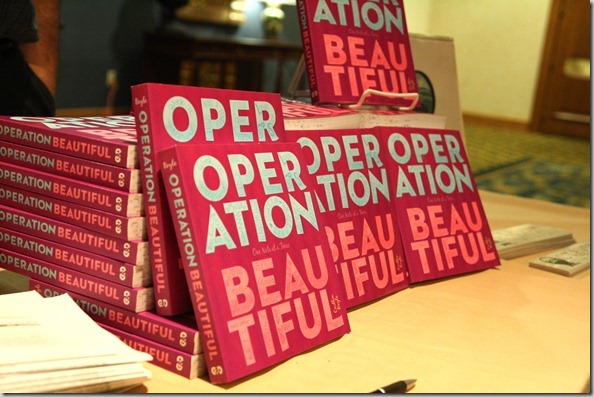 Here's a complete tour of the book, if you're interested.  And here's a YouTube of me reading a blurb from the book.
After four hours of chatting and signing books, I was so ready to crash.  I returned back to our hotel and the three of us took a long snooze together.  We entered that state of amazing hotel room sleep (yay, blackout curtains) in which you FORCE yourself to get back up because you know you have to… or you'll be awake at 4 AM.  Or at least the baby will.

We ended up going swimming in the indoor pool to pass the time before baby bed.  Henry loves baths, and pools are essentially giant bathtubs.  Right?  He thought so.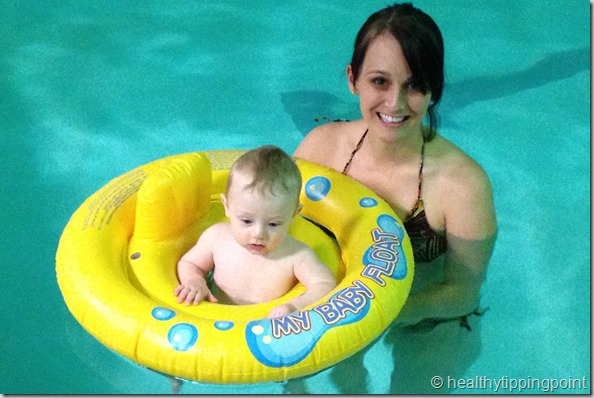 Whew.  So, in summary:
Cookie cutters are awesome baby distractors.  Merlot continues to reign as mommy juice supreme.
There are many great things about hotels, but 1) blackout curtains and 2) the fact that you can eat in bed and get crumbs everywhere are very high on the list.
If you sign your name enough times, you forget how to spell it (I wrote Catlin more times than I care to admit… Meow).
My baby is currently sleeping soundly in his hotel crib, which means he will surely wake up screaming when I close my eyes.
New Orleans is a wonderful town, even when you can't do the whole party scene.  I love it here!