The new Operation Beautiful book comes out on December 27!   Girls make up a huge portion of the OperationBeautiful.com audience.  They love writing positive, self-esteem boosting messages on Post-Its and leaving them in public spaces for a stranger to find.  They stick them in library books, on bathroom mirrors, and on magazines in the check-out line at the grocery store.  I love the first Operation Beautiful book, but it's for adults.  The girls needed their own book. 
I am so excited to take you on a little tour of my new Operation Beautiful book, One Note at a Time.
The book is for girls age 8 – 14 or so.  It's a seven-by-seven square, a perfect size for flipping through while you snuggle up on the couch.  Remember what the cover used to look like?  I love everything about the final cover.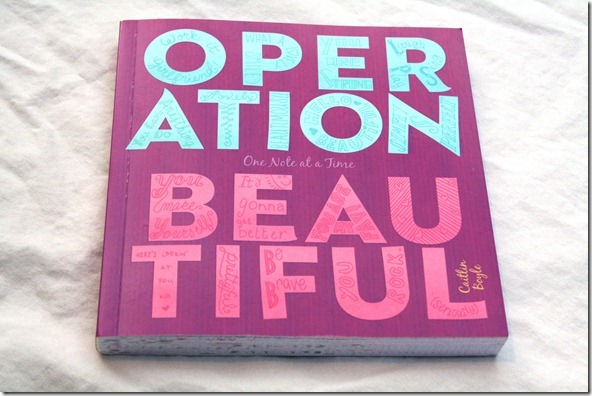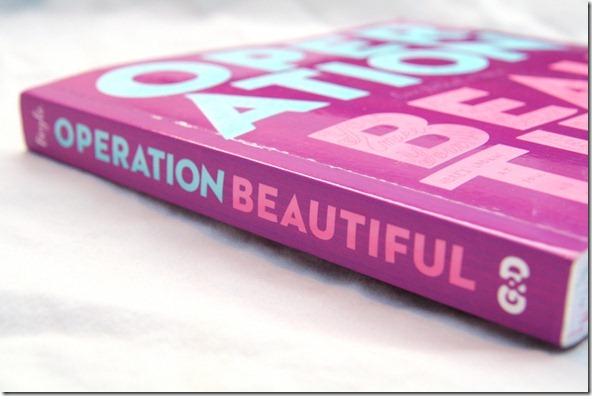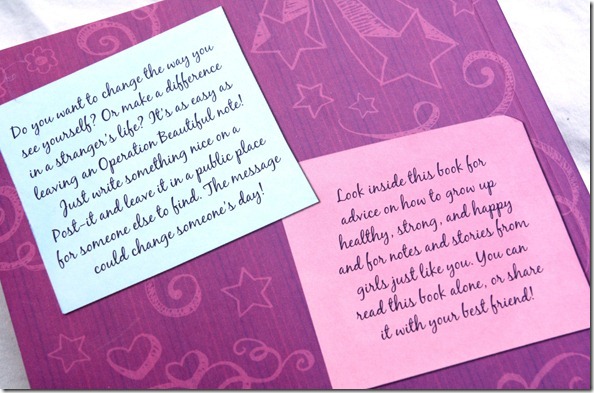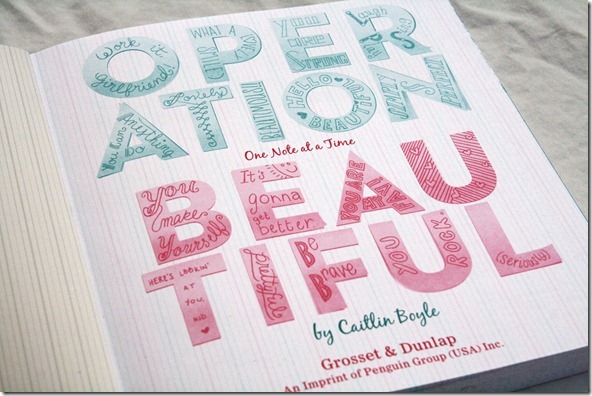 There are two components to each of the Operation Beautiful books.  The first component is my writing – based on research and interviews, I tackle the biggest issues that girls this age fact.  My Girls on the Run troops were truly instrumental in writing this book.  In fact, Molly Barker, the GOTR founder, loved the book so much that she wrote a special message in the inside back flap, making this a great gift for Girls on the Run teams!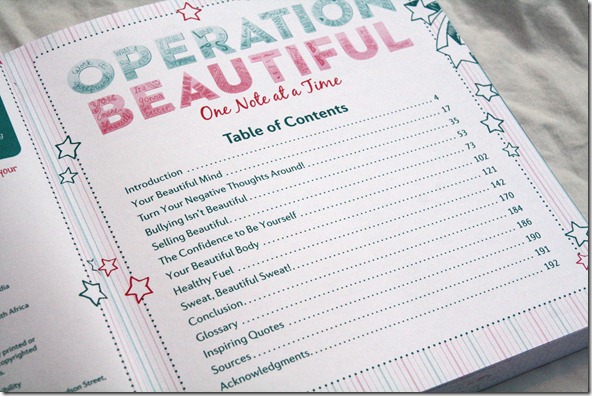 The advice is presented in a fun, dynamic way and encourages lots of introspection and journaling.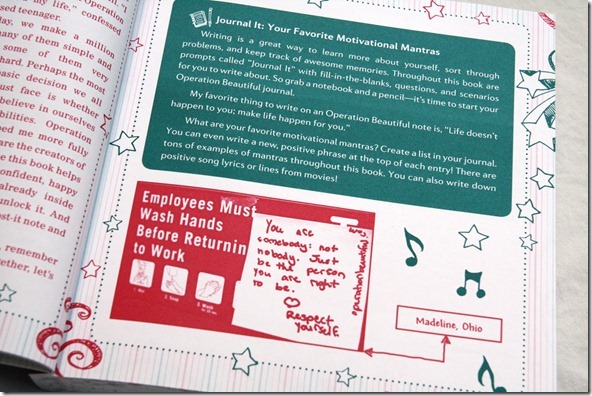 The other component of the book are Operation Beautiful notes – no Operation Beautiful book would be complete without the creative and inspiring notes themselves.  Adjacent to each note is an interview with the note-writer (or the note-finder!).  Most of these notes were written by girls, but some of the interviews feature adult women reflecting on their tween and teenage experiences.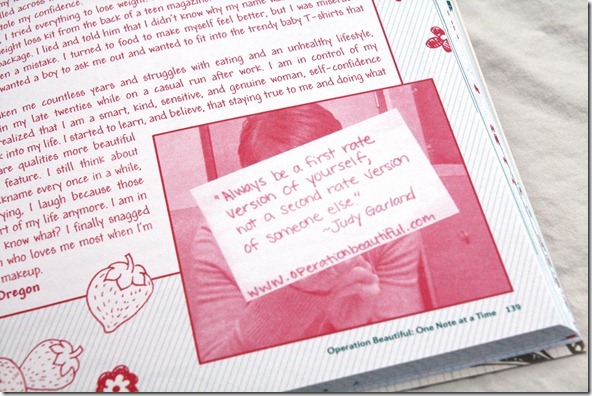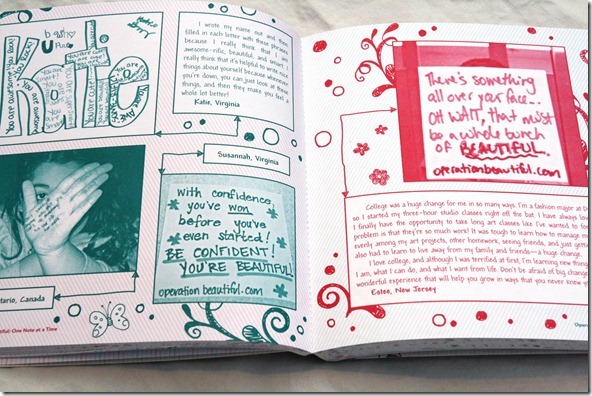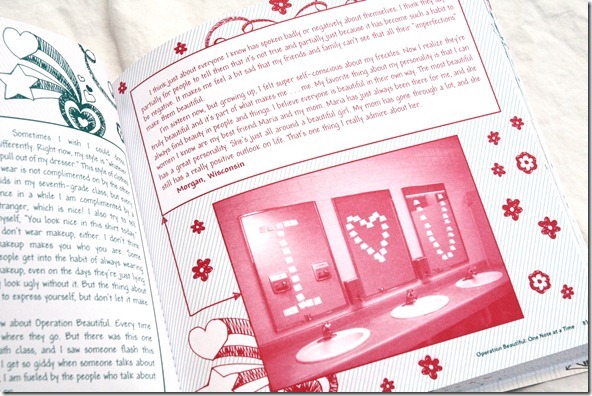 When my publisher mailed me the first real copy of the book, I squealed when I unwrapped the package.  It's so well-designed and fun to read.  I love that it looks like a girl has doodled in every page, and the colors pop.  But we all know that it's what's on the inside that really counts, and I'm so proud of the message in this book.  I really hope that every girl who reads this book is touched in some way.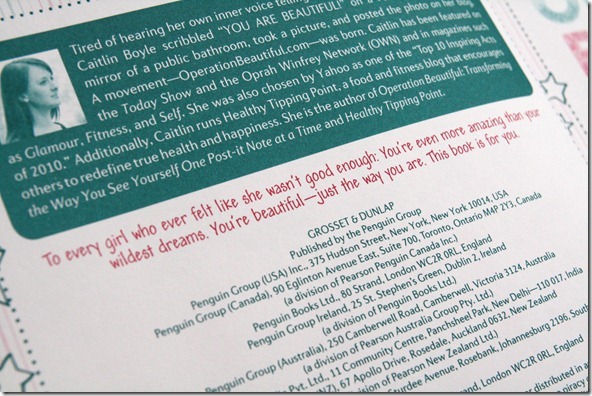 Thanks as always for supporting me and the Operation Beautiful mission.  <3
Available on December 27, 2012.  Presales available at: