Guess where I am?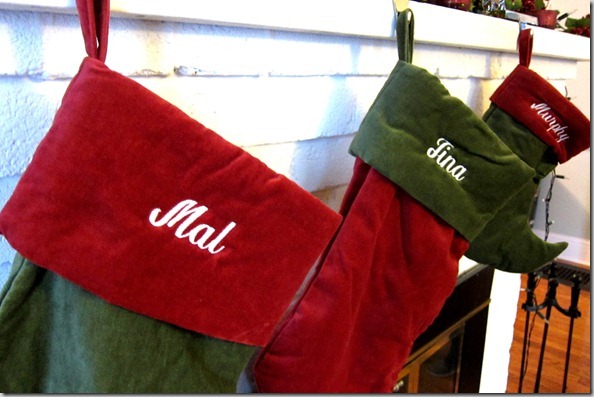 Another hint: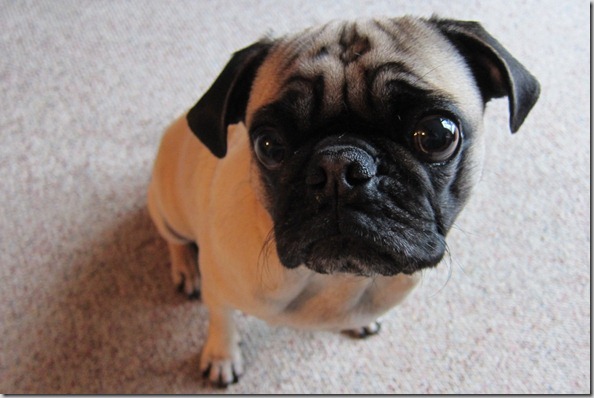 Yup!  I'm with my beloved Carrots 'N Cake Tina.  Whenever I come up to Boston for a work event, I usually stay with her, which is so much fun and way better than a lonesome hotel.  We met a few years ago through blogs and became real-life buddies.   And I love Murphy the pug!  He's just as cute and silly as Tina depicts him on her blog.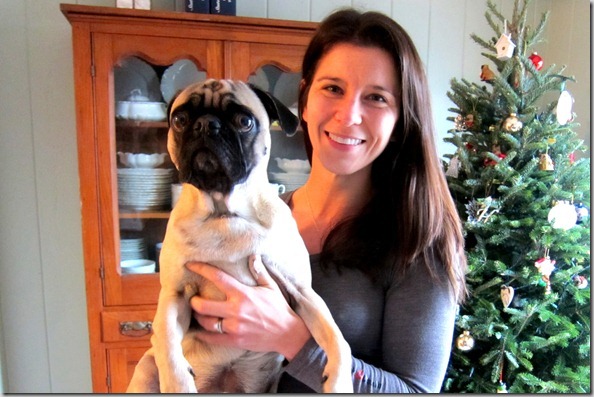 I somehow survived Boston traffic – which really might be the worst traffic in the entire USA – and made it to her house.  She jumped in my rental and we hit up the Whole Foods hot bar per our tradition.  And then we went on a little excursion together….
To find DadHTP's childhood home.  How crazy is that?  My dad grew up seven miles from Tina's house.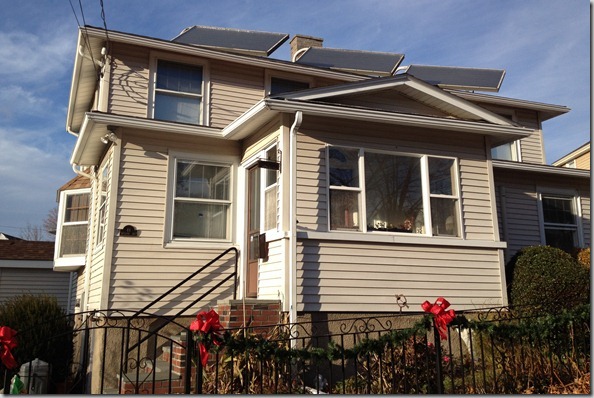 Strange to think that 50-odd years ago, little DadHTP would play on this very street…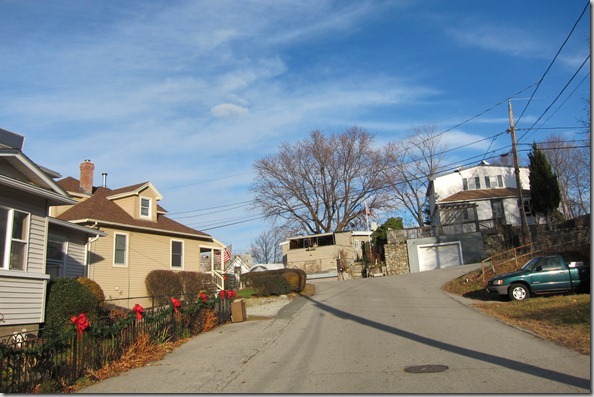 And skip rocks in the bay!
The world is really a small place, isn't it?
Well, my plans for this evening include fighting more Boston traffic in time for my presentation, and then coming home to Tina's to celebrate her 24 Days of Togetherness – a holiday 'bucket list' for her and her hubby.  They are letting me crash tonight's event.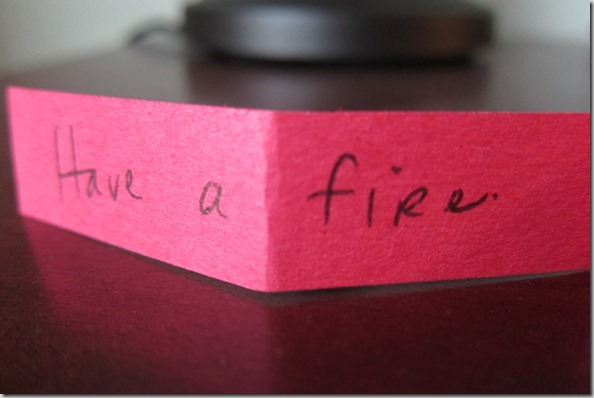 Stay warm!