Last night, I unplugged and slipped into a bubble bath.  Complete with many running magazines to flip through and enjoy (and get soaking wet).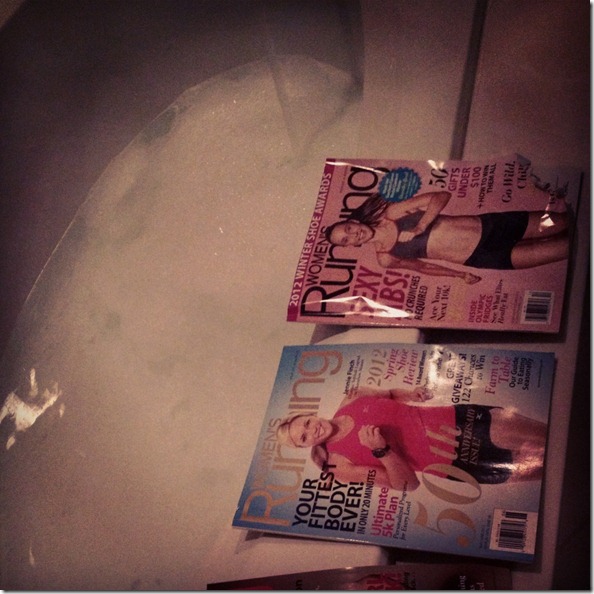 If you look closely, you can see Henry gnaw marks on the edge of one magazine… Eek.
And on the last morning of 2012, we took Henry to the doctor for his six-month check-up.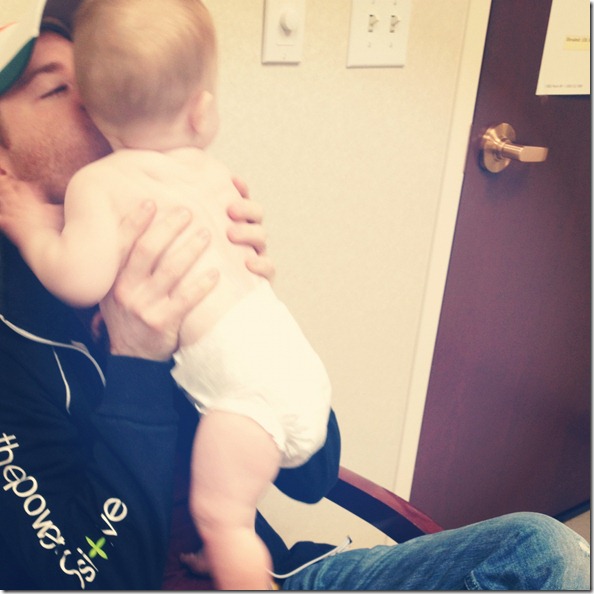 Henry is officially 16 pounds, 6 ounces.  A little squirt (20% for weight) with some height (50% for height).  What he lacks in heft he makes up for in motor development… he's literally off the charts, which is pretty cool (and exhausting now that he can crawl oh-so-fast).  These skill do not come from me.  I am so clumsy!  Kristien, on the other hand, is literally a hand-eye coordination freak of nature (case in point).
I'm looking forward to feeding Henry more solids in the next few months (I have a post about this coming soon), as well as watching him learn how to really walk.  He can stand up by himself for a few seconds now, and he can walk if he is holding onto something with one hand, but no true steps.  Yet.
I took a quick look at my Google Reader this morning and saw that everyone is penning beautiful and inspiring posts about the best of 2012 and their goals for 2013.  I have no such post prepared.  I look back over 2012 and all I can think is:  Baby.  New clinic.  Bought a house.  Published two books.  Happy but exhausted!
I attempted to end 2012 with a new recipe – Monkey Bread.  Gluten-free and Vegan Monkey Bread, to be exact.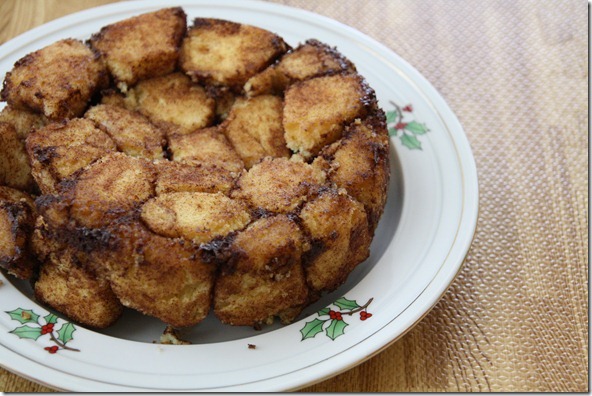 I had high hopes (it smelled amazing in the oven!) but alas – it just didn't work.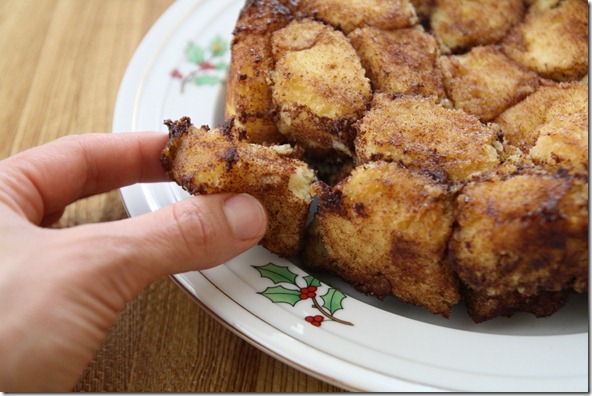 It wasn't even 'good enough to eat, not good enough for the blog.'  It went straight in the trash!  Oh well.  Maybe next time.
Side Note:  Are you in New Orleans?  If you're interested in bringing Operation Beautiful to your church, school, or workplace January 12 – January 15 for a highly discounted rate, shoot me an email at operationbeautiful@gmail.com.  Learn more at Operation Beautiful and my speaking site.
On that note… Happy 2013 from HTP!  May next year be better than the last.