I always feel like such an butt when I write any post on a day like today, when I know there are families suffering so deeply after the Sandy Hook school shooting.  Nothing I could write about the situation could really do it justice, so I'll just say that the loss of life is horrific, and my thoughts are with those affected. 
Tonight, I hope you find a moment to hug or call your loved ones, to tell them that you care, to think about everyone that matters to you.  Take the time to enjoy the people and the things that make your life worth living. 
And I'll leave you with something sweet – a chocolate review and giveaway.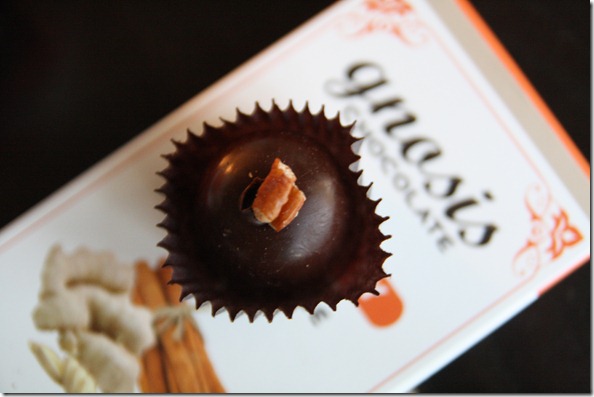 I recently sampled Gnosis chocolate, which is not only vegan and raw but also organic.  I eat my fair share of chocolate – it's part of my nightly ritual of TV and chocolate – so I'm a tough critic.  But I loved the Gnosis line.  The chocolate is packed with super foods and warming spices to make it extra-good-for-you and extra-yummy.  The Immunity Bar, for example, contains cocoa, cardamom, cloves, pumpkin seeds, cranberries, black currants, and herbs like Echinacea, ginseng, and chaga.  Obviously, with all these different flavors packed in, it doesn't taste like 'normal' chocolate.  But dare I say that it's better?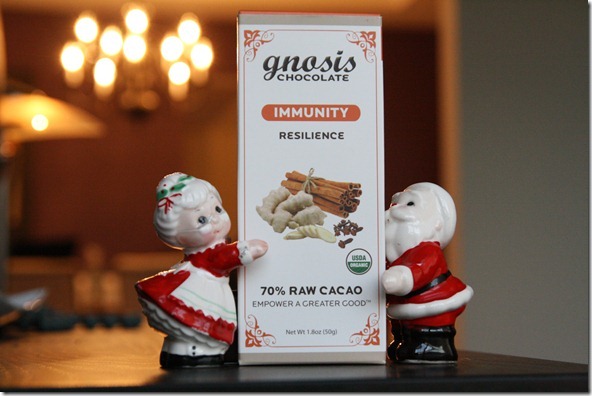 I really liked the truffles, too. The CinnaPecan Truffles are similar to the Immunity Bar but – in true truffle form – have a soft and creamy center.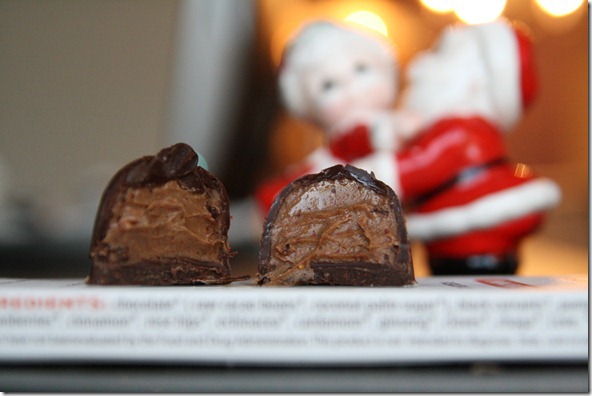 I'm giving away an Immunity bar, a 3-piece pack of CinnaPecan truffles, and the seasonal SugarPlum GingerBread bar.  I'll pick the winner on Monday.  To enter, leave a comment that describes what you love about life – it's that simple.  And if you shop for any Gnosis chocolate, use the discount code HTP-10 for 10% off.
Peace, Love, and Light.